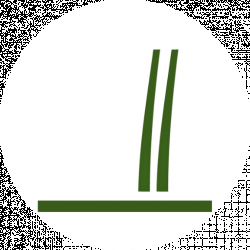 Latest posts by Turf and Till Team
(see all)
For your lawn tractor to perform effectively, the best lawn tractor battery is a necessity. These gadgets are designed now with the state of the art technology to ensure your lawn tractor functions seamlessly.
Best batteries are robust, leak-proof, can endure severe weather conditions, and have low maintenance.
However, finding a product that meets all your requirements can be a strenuous undertaking due to the plethora available in the market. In this guide, we are going to look at some of the best lawn tractor batteries, and some factors to consider before buying. 
Best Lawn Tractor Battery Reviews
AGM John Deere L130 Riding Lawn Mower Garden Tractor Battery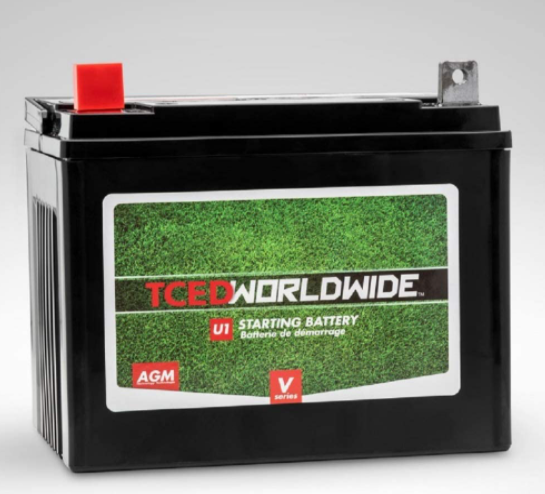 Features
A convenient digital meter display

Calcium, lead alloy construction

Safety valve to prevent a blast

Maintenance-free

Deep discharge recovery
The AGM Riding Lawn Mower Tractor Battery comes with a sealed lead-acid construction and an AGM design. It makes sure that there's a standard resistance to oxidation and spillage. 
The lawn tractor battery is infused with gel electrolytes (Also called iGel by the manufacturers). It lessens maintenance by quite a bit and makes sure that the battery lasts long. 
Also, similar to numerous other Chrome Battery designs, it comes with an in-built LED display. It's more convenient to keep track of the status of your battery because you can easily view the voltage levels of the battery alternator. 
To accomplish this, the lawn tractor battery also has an incorporated intelligent chip. The battery terminals are heavy-duty. It increases its longevity by making it more resistant to resonations and unexpected impacts from your tractor. 
Pros
It's highly resistant to resonation.

It's durable.

It fits perfectly.

It's made of an anti-leak construction material 
Cons
The battery posts aren't threaded.
Mighty Max 12-Volt 35Ah SLA John Deere Tractor Riding Mower Battery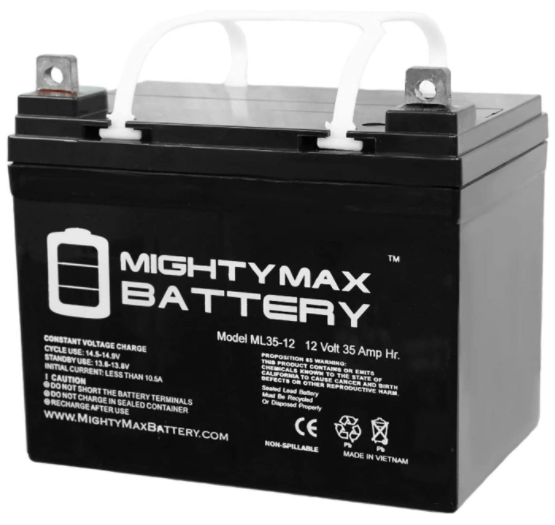 Features
1-year warranty and a 30-day refund policy

AGM technology

Attached in any position

Resistant to resonation

Valve regulated and spill-proof
The Mighty Max 12-volts Battery is a supple high-functionality lawn tractor battery that you can use in a wide variety of distinct applications. You can fit this lawn tractor battery to nearly any design of lawn tractor as it can be attached in any position. 
Due to its high-temperature resistance, it can run over a much broader temperature range than most competitive lawn tractor battery models. Most of them operate in severe temperature environments with extremely lessened efficiency and power.
It's also extraordinarily impact-resistant, so it can be used safely even after extensive use and little impact on your garden tractor. This best lawn tractor battery also has deep discharge recovery as an additional bonus. It allows it to recharge to a level where numerous other batteries would be irretrievably discharged even after being exhausted.
Pros
It fits perfectly.

It's versatile.

It's easy to maintain. 

Operates smoothly, thanks to the calcium-alloy grid.
Cons
Recharging this lawn tractor battery takes a long time.
POWERSTAR 106-8397 Replacement Battery Part for Toro Lawn Mower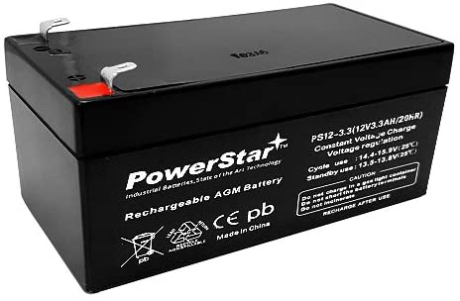 Features
High gas recombination power

Spillage-free

AGM technology

Resistant to overcharging

Deep discharge recover

Maintenance-free
The POWERSTAR battery comes with the sealed built technology that guarantees no leakage from the battery ends. Therefore, you're assured of safety and durability. It has a power output of 12 volts and 3.3 AHPowerStar SLA batteries have durability during the float and cyclic service.
You can use these leak-proof batteries in any position as they're reliable. The AGM offers a robust and rugged exterior that's highly reliable for outdoor use. It also has premium quality containers that prolong their persistence.
Additionally, the battery has an (AGM) Absorptive Glass Mat System that restricts the release of electrolytes. It operates on 12-volts and 3.3 Amp Hours.
The product is of great quality and it's highly dependable. It can endure impacts, resonations, overcharge, and over-discharge. The PowerStar can also stow extended storage
Pros
It's durable.

It's designed for Toro mowers.

It's easy to mount.

It requires no maintenance.
Cons
You can only use it on a Toro Lawn Mower.
ExpertPower 18Ah EXP12180 12-Volt Lead Acid Battery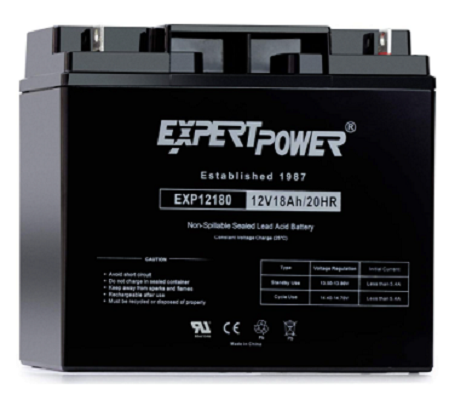 Features
Robust exterior

Shock-proof

1-year guarantee

High-quality leak-proof construction

ABS plastic casing
The ExpertPower 12-volt lawn tractor battery lasts longer than numerous other rechargeable lawn tractor battery designs. It's a well-made and resilient lawn tractor battery that's committed to a long life even if it's used heavily in a harsh environment. 
The battery case is made from non-conductive ABS plastic that safeguards against shock from heavy frequent use. The material also protects against resonation from uneven terrain, accidental chemical spills, and severe temperatures.
It's because they may affect the effectiveness of many lawn tractor battery designs. The lawn tractor battery is also exceptionally easy to mount. It makes it easy to start and operate with it as fast as possible with minimal effort. 
Pros
It's easy to install.

Compatible with numerous tractor sizes.

It can operate in a wide range of temperatures.

It has excellent screw battery ends.
Cons
It may not be fit for a jump pack.
Universal Power Group John Deere UB12350 12-Volt 35Ah Lawn Garden Tractor Riding Mower Battery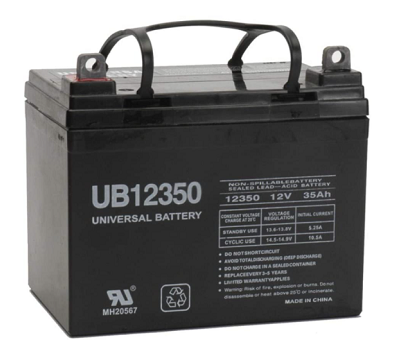 Features
Sealed Lead Acid Battery

SLA sealed and Absorbent Glass Mat (AGM)

Comes with handles for safe handling

Maintenance-free

Leak-proof
The Universal Power Group lawn tractor battery for John Deere is easy to use. It has several helpful security features. It comes with an in-built Absorbent Glass Mat technology that provides high security and stability levels. 
It also helps the lawn tractor battery to withstand surges and safeguards the battery from unforeseen battery acid spillages. 
Additionally, the Universal Power Group lawn tractor battery is a maintenance-free tool. It lessens the care and maintenance needed. This ensures that your lawn tractor battery operates smoothly, a worthy feature for John Deere tractor mowers because they're frequently the best-rated lawn tractors in the market. 
Pros
It comes ready to use.

It's easy to mount.

It works for long hours if fully charged.

You can use it on several applications.
Cons
It cannot fit several older John Deere models.
Casil 12-Volt 35Ah Lawn Tractor Mower SLA AGM Deep Cycle Replacement Battery for John Deer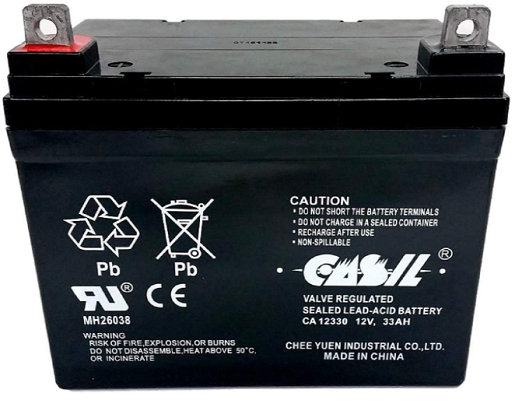 Features
AGM technology

Superior impact-absorbency

Low self-discharge rate and High Cranking Amps

Spill-proof and resists impact and resonation

High-quality construction
Thanks to its incomparable design and versatility, this battery stands out from the crowd. It works perfectly with all designs and devices. You can operate it with other compatible gear and features standard OEM compatibility.
This rechargeable SLA deep-discharge product also has B1 connectors. With a full charge, this best lawn tractor battery can last up to 20 hours. Apart from being completely sealed, it uses sulfuric acid, and can also stop leaks, thanks to the AGM technology.
With these features, you can attach it to any position without being concerned with the acid splashing out. The battery also comes in a durable ABS plastic coating that offers non-productivity and resistance to intense resonation. 
Also, thanks to the default low-pressure setting of this battery, it makes sure that excess gas doesn't accumulate. 
Pros
It's durable.

The battery can be attached at any position. 

It fits perfectly and works excellently.

It operates at a wide range of temperatures. 
Cons
It doesn't come with attachment accessories.
What Are The Factors To Consider When Purchasing The Best Lawn Tractor Battery?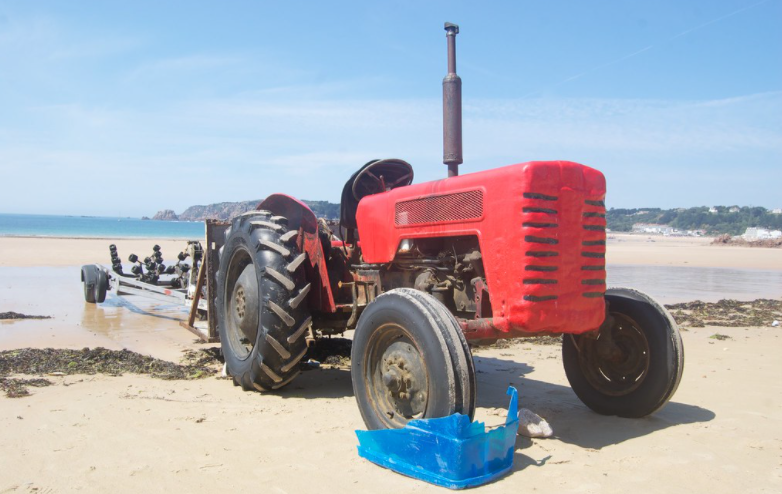 Choosing and buying the perfect replacement for your lawn tractor can be confounding and intricate. However, don't worry. We've provided you with a comprehensive buying guide that'll help you select a suitable battery for your lawn tractor. Read on!
The Capacity of the Battery
It's expressed in AH rating (ampere-hour) spec. The basic rule to take into account is – the higher the Amp-Hour, the better the capacity. Already you know the amount of power your tractor needs. 
Contact the tractor brand's customer care hotline if you don't know. They'll help you find the perfect battery voltage requirements for your tractor. 
Voltage
This factor ascertains the battery's performance. It shows the amount of current flow in the lawn tractor battery at any given time. In most cases, the optimal voltage for lawn tractors is 12 volts. If you have a tractor model from the 1980s, a 6-volt battery will do. 
However, if you want optimum performance from your tractor, then you can opt for 36 to 40-volt special batteries. 
Cold Cranking Amp (CCA)
The CCA rating is the current amount a tractor battery can produce in 30 seconds at 0 Degrees Fahrenheit without dropping below 7.2 volts. Even at low temperatures, a lawn tractor battery with a high rating can deliver more power. 
During colder months, a battery with a low CCA rating will be difficult to start. Lawn tractor batteries with higher CCA ratings are costly than those with lower ratings. Therefore, if you reside in a warm climate area, you don't have to pay extra.
Attachment Position
The perfect lawn tractor battery should attach to any direction. Consider buying a fully sealed lawn tractor battery to prevent spillage. The location of mounting batteries differs from one design to the other. It has to be attached in a way that it can endure bumpy roads and other such conditions. 
Battery Chamber Compatibility
It's crucial to check out if the lawn tractor battery you buy will fit well into the tractor chamber or not. Numerous tractor owners frequently experience overheated battery chamber. It occurs if a small battery is put in a big compartment. 
This can also be caused by limited airflow in the chamber. For proper airflow, there should be some space in the compartment. The height, width, and position of the battery chamber differ from one maker to the other. 
Another crucial factor to take into account is the connectors. They should correspond to the thickness of the compartment. If you don't know the size and weight, then contact the brand through their hotline number and find out the precise recommendations for your design. 
If you force any device into the chamber, it can lead to irreparable damage, particularly to friable equipment. Therefore, it's crucial to buy a terminal that's compatible and meets the requirements of the tractor.
Age of the Battery
The final mistake you can do when purchasing the best lawn tractor battery is buying an old one. For an item that was manufactured a long time ago, you'll find yourself returning to the shop earlier than anticipated for another replacement. 
Note that the longer a 35-Ampere Kubota lawn tractor battery or other 38-amp lawn tractors stay after the production date, the less power it'll generate. As an endorsement, purchase a lawn tractor battery that's not more than six months old. Check the serial number of the lawn tractor battery to ascertain its age. 
Battery Construction Material
Ensure that you purchase a battery made of durable materials for improved performance and longevity. A battery passes through a lot in its lifetime. It moves over rough, uneven terrain and has to deal with resonations and impact also.
The lawn tractor battery's material also plays a crucial role if you need to run the tractor in chilly weather. The durable casing will safeguard the inner components of the battery and lessen the possibility of spillage. 
Ensure that the outer casing is manufactured using premium quality materials. Heavy-duty aluminum and metal plates are the best materials as they can endure extended use. 
Usually, metal plates are immersed in the sulfuric acid solution found in the batteries. However, ensure that you avoid batteries with lead plates because they lose charge, leading to the rapid oxidation of battery parts. 
Contemporary batteries contain calcium in the plates, which is self-charging and has no oxidation issues. Furthermore, they're not predisposed to damage and resonation. If you want to stop spillage when the battery overturns, search for gel cell batteries and absorbed glass. 
This is crucial because batteries have a restricted liquid acid quantity. AGM batteries are the best option because they stop spillage. 
Lawn tractor batteries with premium quality construction are generally expensive as compared to those made from plastic. The best thing is to choose premium quality batteries. It's because they're not predisposed to damages caused by high-impact and high resonation such as warping, cracking, or melting. 
Guarantee
When buying, select the best lawn tractor battery with a prolonged warranty period. If you encounter any problems during this time, you'll get a replacement. Don't buy a lawn tractor battery that's more than six months old. Many of the batteries have a warranty of 3 to 4 years. 
How Do You Maintain A Lawn Tractor Battery?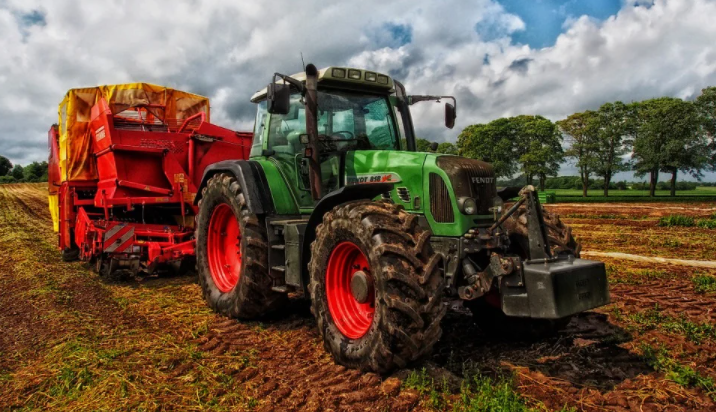 Terminals and Battery Cords
Ensure that you keep the battery wires and terminals clean from oxidation. Use a stiff wire brush to clean. There's merchandise particularly designed to clean battery terminals in a spray can. However, you can use a home-made formula of tap water and baking soda.
Make sure you unplug the battery and pour the baking soda onto the battery ends directly. Then scrub using a wet toothbrush and desiccate it completely using a clean rag. To slow down future oxidation and form a great barrier, apply petroleum jelly or dielectric grease to the battery ends. 
Ensure that the cables are reconnected securely with the terminals because this is a usual no-start problem. You have to replace the cords if they're completely corroded or they have excess wear. 
Charging
The higher the battery charge, the lower the freezing point (and vice-versa). When it's chilly, the batteries will self-discharge. The best way to ensure that your battery works fine and maximizes its lifespan is to utilize a battery tender.
After storage, make sure you inspect your battery's charge level from time to time during the cold season. Charge the battery back fully when the charge drops below 50%. The reason for this is that undercharging a battery leads to sulfation in the uncharged part.
For instance, if the battery is charged up to 80%, it makes the 20% battery chemistry not to be reactivated by the charging cycle that's not complete. Make sure that the battery is fully charged before you use it during spring. 
Don't forget to switch the ignition key to the OFF position. The battery can discharge fully if you leave it turned ON for prolonged periods.
FAQs 
Question: Can you use a car battery in a lawn tractor?
Answer: Yes, your lawn tractor can use a car battery. The only issue is that a car battery is built for real engines and will, therefore, take a lot of space. Each battery has a Cold Start Ampere (CCA), which is the minimum requirement for starting a motor. Then the car battery has the power needed to work in a lawn tractor and will certainly work. However, the lawn tractor has limited space.
Question: When Do You Require Replacing The Battery?
Answer: If you notice these issues, then it's time to replace the battery:

1. If the battery ends have completely corroded or are damaged in any way
2. If the battery casing has a fissure or is oozing
3. When the battery casing is sticking out – commonly caused by stowing or running it in excessively sultry temperatures
4. If the battery acid level is low. It'll expose the inner plates to the air and, therefore, they'll instantly sulfate.
5. If the battery wasn't charged correctly. It's mostly caused by cheap charger settings.
6. When the battery can no longer maintain a charge. It's commonly caused by sulfation after a long period of inactivity (insufficient maintenance of the charge level).
Question: How do you store your lawn tractor battery for the winter?
Answer: The lawn tractor battery's dependability and durability are tested when there are extreme weather conditions.

You should not stow the battery in chilly temperatures. Keep it in a desiccated and chilly location. You can even purchase a maintenance charger. Ensure that you always keep the blade clean. Using a cane or stick, get rid of any stuck debris, and don't use bare hands. 
Question: What charge type does a lawn tractor battery need?
Answer: There are two battery types available for the charging system. One is a belt-propelled alternator and the other one has a stator and a metal case with holes, prongs, and coil wires.
Question: Why does a lawn tractor battery keep on dying?
Answer: A battery's lifespan is between 3 and 4 years. After that, it cannot store charge for extended periods. If you have a new battery or it's within the warranty given, then other reasons could be sulfation, damaged cables, corrosion, bent interlock, or maybe the battery has been idle for too long.
Final Verdict
Probably, you know that searching for the best lawn tractor battery takes some research. Nonetheless, if our reviews and buying guide are pointers, it's easy to identify the best products. 
The factors that you need to consider as discussed above are cold-cranking ability, voltage, and material. With that in mind, the Mighty Max 12-Volt 35Ah SLA John Deere Tractor Riding Mower Battery is the ideal option.
However, if you don't want to spend much, the Expert Power EXP12180 Lead Acid Battery is our top pick for you. It's not only cheap, but it's also weatherproof and maintenance-free. 
As a parting shot, we suggest you also think of the AGM Riding Mower Tractor battery. It's our top pick as it lasts the longest and lasts for several hours with a full charge. Like you've seen, the best lawn tractor battery has a lifespan of up to 4 years – such a purchase will help you feel at ease for longer. 
Therefore, be wise and have a happy lawn mowing!