As a dedicated team of landscaping enthusiasts, we know how crucial a lawn can be for your home, office, or even a stadium. We have a keen eye for detail and want to see your lawn in the best shape it can be whatever your environment or soil or weather conditions are.
It is tough to get the right information on grass, species planting tips, and other turf maintenance skills. It is even more frustrating when shopping for lawnmowers, trimmers, and accessories.
It doesn't matter how serious your lawn or turf problems get, we have solutions that uniquely handle all your lawn problems.  
Our website has information on the best grass species and how to choose grass for your lawn. We also look at the best habits to ensure the grass in the lawn remains healthy and vibrant. You will read cool tips on how to handle yellowing grass and other issues you may have with the grass that needs immediate sorting. We review many machines so you have an easy time picking the next lawnmower or grass trimmer. We want to make sure you're are equipped with the necessary knowledge on its accessories.

We offer the best solutions on grass planting tips and techniques and leave you informed to make the best choice for your lawn. We give you all the tips for handling the lawn in all seasons to make sure that at no point is your turf neglected or looking poorly maintained. We also look into ways of growing grass for your pets so that your family can enjoy summer and spring picnics. We show you have to deal with grass so that it is suited for outdoor activities like backyard camping, water fights, or any other family-friendly activities.
How This Works
When reviewing lawn products we purchase them and test the goods for a few months to review all their possible weaknesses such as how often they can break down under extreme conditions. We subject the product to extreme weather conditions to see how the product fairs over time. We also go through expert reviews and general consumer reviews to see how other users have fared with the product to test on those aspects so you can get the most balanced and unbiased reviews.
The reviews and tips here on Turf and Till aim to ensure that you do not have to experiment with many tips and tools that might not be the best. Our tips are practical and easy to follow so that you can get an amazing turf while maintaining it with world-class tools.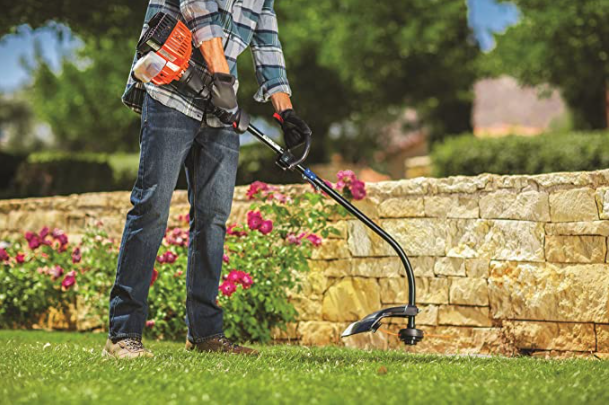 We follow a strict pattern in testing products to ensure that all the tips we give you truly work. Our experts give you the latest and most practical tips for your lawn. 
When a product interests the team or someone asks us to test the product or plant regimen we do not accept free or discounted items from the manufacturer, which helps keep our reviews completely unbiased and fair.

The product or tip is tested on the environment in which it is designed to work so we can see how it works. For example, lawnmowers are tested and may be used three times a week for two months on different lawns during different seasons.

During testing, a daily log is maintained, along with the user's personal experience based on predetermined variables.

The person conducting the research writes the article. If necessary, they may receive editorial support from our writing team, but the individual who used the product provides the data and personal experience.

We update the piece as needed and answer any community inquiries as they arise.
We appreciate your effort to take care of your turf and work hard to provide you with the most accurate and up-to-date information to get you going. We also give you tips on dealing with weeds that want to suck the life from your grass.
Our Core Values
Keeping you safe when you're working on your lawn
Always providing honest feedback and reviews
Committing to consistency and being a reliable source of information
About the Team 
You need the right information on dos and don't to keep your lawn vibrant. Our team consists of experts in landscaping and turf maintenance to give you all the expert insights into lawn maintenance. Our team understands all the activities necessary to keep your lawn healthy and vibrant such as laying a lane. 
We aim to be a trusted source of information on turf maintenance and turf-related products. Our reviews are borne from the urge to give an honest opinion to help you give you have the best-looking turf rather than a desire to endorse products. We generally abhor the practice of commercially informative articles rather than informing people.
Your money deserves to be invested in products and tips that give value to your lawn. You shouldn't go around buying a product that will end up backfiring and destroying your lawn so we take the test for you to keep you updated on all tips for lawn maintenance.
Do you wish to rejuvenate an old lawn and plant a new turf in your backyard? Read all the necessary tips and on the soil type, weather, types of seeds, equipment, and the maintenance tips you will follow to give a truly enviable turf. You should go for advice on the blog that relates to the type of garden or garden equipment you need.
Our Team
Jodie Chiffey – Perfect Yard Helper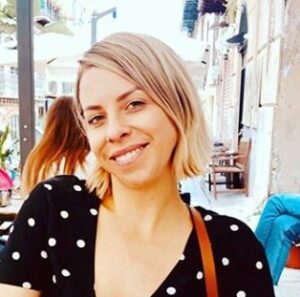 Jodie Chiffey spends a lot of time helping people figure out how to get the perfect yard. With so many variants from climate, soil type, to the amount of rainfall, she researches and helps Turf and Till readers choose the best products for their needs.
Why are you giving advice on Turf and Till?
After spending three and a half years transforming my yard from a generic underestimated wasteland into the green haven of my dreams, I have felt two contradictory emotions: relief and sadness.
I have realized that I will miss all the research, consideration, and hard work and started looking for new ways to approach this topic and make it a permanent part of my life.
That was when I started helping others to fulfill their landscape-related dreams too. Since then, I have worked on numerous exciting projects and gained valuable experience.
I see writing for Turf and Till as a natural continuation of my work in this field. Moreover, it is also an excellent opportunity to give back to the online community that has taught me a lot in my beginnings.
What is your favorite part of landscaping?
My favorite part is turning a blueprint into a reality. I am a huge overthinker, so planning is the most exciting yet also the most demanding and frustrating part of every project for me.
When I am finally satisfied with the plan and can watch it turn into a real landscape, someone's garden, or yard, it is the most gratifying moment I know.
If you had to give one piece of advice to someone fixing up their yard, what would it be?
Don't be afraid to think big. There is always space for downgrades and compromises later, but don't settle with any of it before you even start. If I earned a dollar for each "impossible" idea I have seen turning into a reality, I would be very rich by now.
Alvin Dy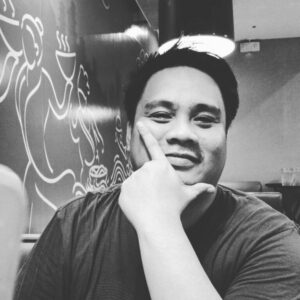 Alvin Dy admits to having a brown thumb, but even though that's the case, he worked hard to make sure he can help plants. His approach to turning lack of skill into a learning opportunity is why he helps so many readers here on Turf and Till. His articles make it clear for even people without much knowledge on these topics to get the results they want from their landscaping.
Haron Omaita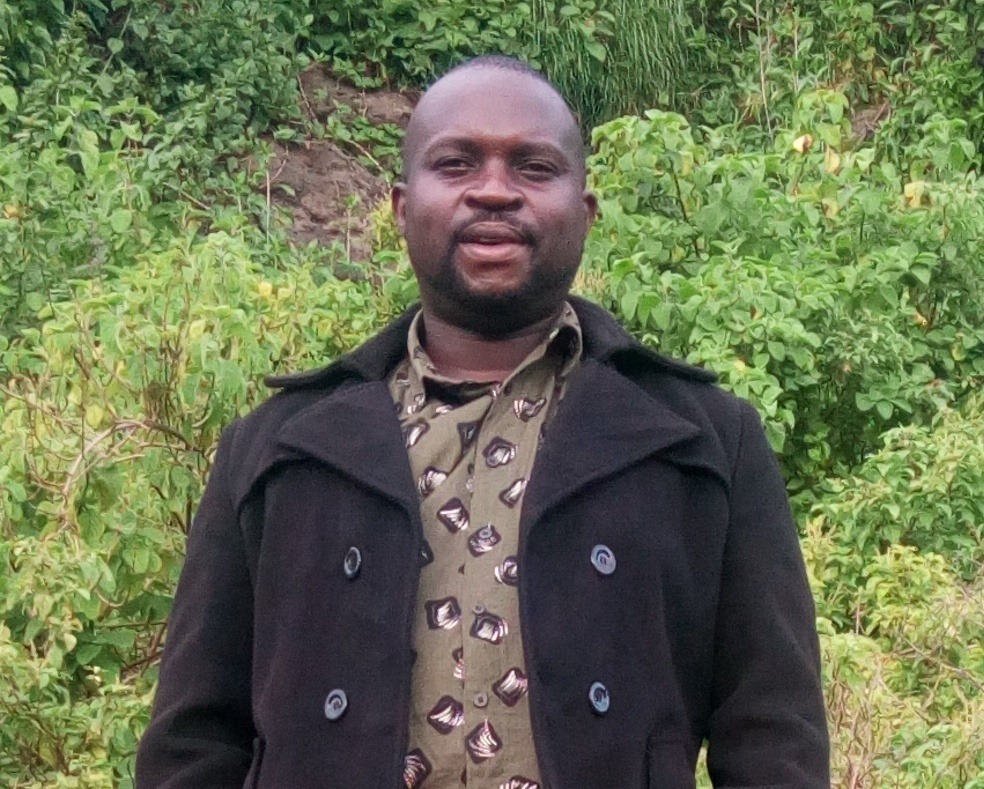 Haron Omaita enjoys gardening and wants to share his expertise in managing and maintaining gardens.
Why are you giving advice on Turf and Till?
I'm giving advice on Turf and Till because I really love gardening and like sharing advice and tips about maintaining gardens.
What is your favorite part of landscaping?
My favorite part of landscaping is grooming and maintaining the aesthetic appeal of an established garden through chores like mowing, pruning, edging, planting seasonal flowers, and fertilizing.
If you had to give one piece of advice to someone fixing up their yard, what would it be?
You don't have to break the bank to fix up your yard. Find simple DIY projects you can do over the weekend to give your landscape a new lease of line and improve your curb appeal.
When it comes to outdoors, the right amount of light will depend on your geographic location. For instance, in climates with intense ultraviolet rays and extreme heat, Robellini palms will benefit from being shielded from the hot sun. In milder climates, the palms should be grown in an area that gets the full sun, not less than 6 hours of direct sunlight every day.
Kenique Ivery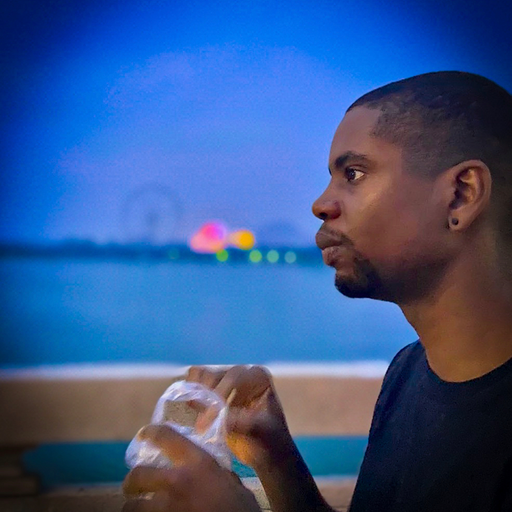 Kenique Ivery has lived in many different places from Florida, the Caribbean, Europe, and Asia. With his unique view of the world and knowledge of landscaping from different points of view, he helps Turf and Till readers with their most pressing and complex issues.