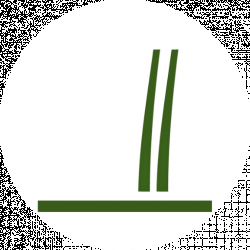 Latest posts by Turf and Till Team
(see all)
It is no longer a secret to say that Craftsman M310 is a superior tool for mowing your lawn. Trimming and cutting your lawn improves the appeal of your home if you are using the right self-propelling lawnmower.
Also, it saves your time and energy. This write-up unveils all resourceful facts about the Craftsman M310 lawn mower and appreciates how this device works to meet your lawn care needs.
First, this lawn mower draws its power from a 163cc gas engine to meet its demands. Even better, it has a three-in-one design that supports rear discharge, side discharge, and mulching abilities.
Craftsman has variable speeds to suit your preferences, while a rear-drive wheel offers greater traction to move on hilly terrain well. Finding a suitable self-propelling mower is always challenging, prompting us to simplify your understanding of this option. Read on.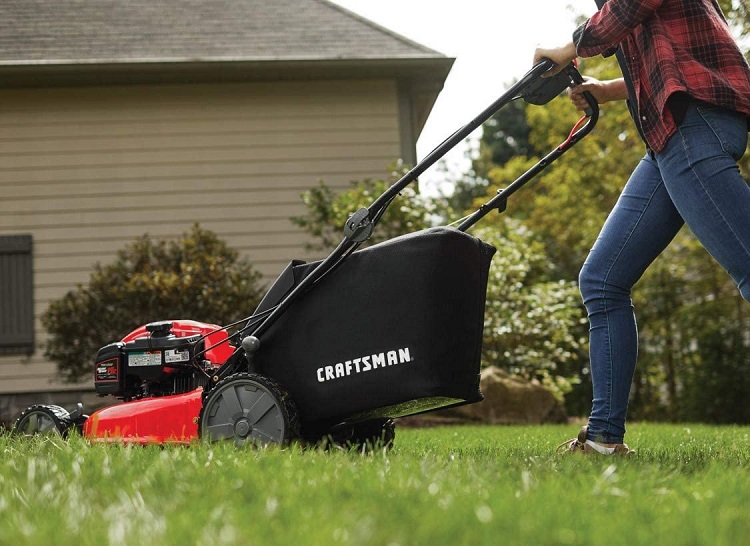 Craftsman M310 Buying Guide
Before you begin your shopping for a suitable mower, you must take some moment to educate yourself on different essential features to take into account.
Like other consumer products, additional features resonate with high pricing and vice versa. After all, understanding certain characteristics of a product helps you perform a comparison and make informed choices. Here are different elements to keep in mind: 
Engine size
We measure the engine power in cubic centimeters (cc), which is a critical factor to assist you in locating a suitable mower for your backyard. For example, small engines with 125cc are ideal for small yards.
Moreover, an averagely sized engine that ranges from 140cc to 180cc favors small and medium-sized yards. A large engine can exceed 180cc and can serve large yards, which require heavy yearly lawn growth. 
In the same vein, battery-powered mowers use Volts (V) as a standard of measuring power. Self-propelled mowers with a battery input range from 18V for smaller options, while large ones can exceed 120V. Interestingly, standard lawnmowers use 40V to 80 V to offer the same output as 140cc to 180cc. 
Battery-powered mowers come with a charger as an additional cost. Gas-powered options need to fill the tank and allow you to continue cutting as normal without taking a break, unlike battery-oriented options. However, gas-powered mowers are noisy 
Cut Capacity
The cut capacity indicates a mower's actual size, which determines the time it consumes to clear your lawn. If the lawn is wider, it covers more space hence completing tasks faster. For lawnmowers that have a width of 19 to 21 inches, they are ideal for small yards. 
If you reside in a quarter an acre farm, it would be reasonable to settle for a larger option. The right alternative should exceed 28 inches for efficient mowing needs. If you have a sizable lawn, you can step up to ride-on or push the mower. 
Drive System 
Lawnmowers run in either rear-wheel or front-wheel drives. Every drive carries unique benefits to improve your mowing experience:
Front-Wheel-Drive:

Such types are useful if your lawn has a flat terrain. The reason behind it is that the mower will mute its operations if the front wheels get lifted above off the ground, which is a common scenario when navigating hills. The cool thing is they turn and reverse flexibly.

Rear-Wheel-Drive:

It is a suitable drive to serve hilly lawns. A great distinguishing factor is that they offer an incredible amount of traction, requiring little interventions. 
Height Adjustments
Height adjustment determines the cutting level of your lawn. If you set a higher height, the grass will remain long after cutting. The process of adjusting the size involves pulling a height adjustment lever and setting it to your preferred height.
Notably, different self-propelled mowers have varying height adjustment options. Some have two options, while others exceed six options. 
Speed Controls
Many self-propelled mowers operate at a consistent speed to enable an even cut. A fast speed is not suitable for a thicker lawn because the mower may not deliver similar results. A good mower should have variable speeds to allow an operator to be in charge of the speed.
One can shift the pace down or up depending on the terrain and grass's thickness. Adjustment empowers one to achieve an overall even cut.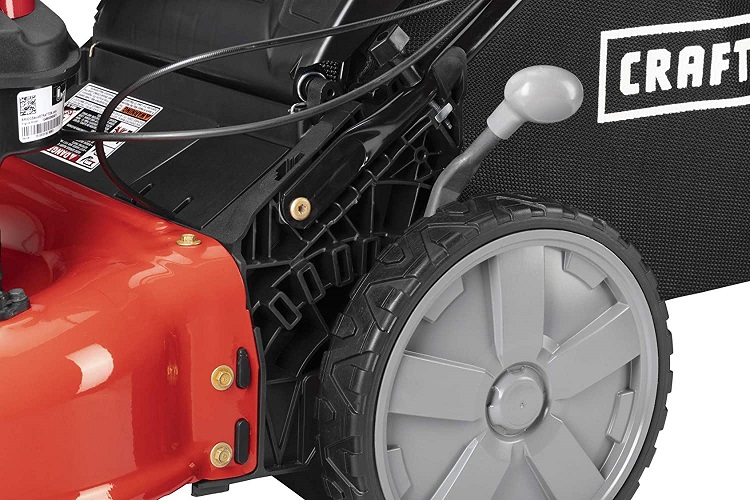 Discharge
Discharge refers to how the cut grass leaves your mower. Some mower models come with a rear bag, a side discharge, or a mulch discharge. Depending on your preferences, some self-propelled lawn mowers come in a 3-in-1 design to offer you options of the three.
A bag-less discharge system allows one to cut through the whole lawn without stopping to empty the bag. A bag-oriented discharge collects grass into a rear bag, preventing one from raking up the clippings later.
Weight
It goes with a question that one does not have to push a self-propelled mower manually, although you need to maneuver here and there. However, there are special occasions where you have to tip up or turn around. Motors contribute to the overall weight of self-propelled motors, making some heavier than your normal push.
The heavier the machine, the more challenging it becomes to maneuver around. In that regard, you should consider your physical strength and the amount of effort you are willing to contribute to lawn mowing.
Rear Wheel Diameter
The rear wheel diameter differs depending on the size of the mower and the prevailing terrain. Some options have equal wheel size that measures between six to seven inches in diameter.
However, if you are mowing a bumpy lawn, then go for larger front wheels. Such designs have rear-wheel diameters that range from 8 inches to 12 inches.
Review of Craftsman M310 
Craftsman is a suitable device for homeowners as it has a dependable cutting power that tolerates variable blade tip speeds to cut both thick and taller grass evenly. Backed by a 163cc engine, it produces enough power to run the blades accordingly. You can crank the engine with the help of a recoil starter.
This product has variable speed rear wheels that deliver better traction and control on uneven, hilly, or flat terrains. Furthermore, this self-propelling lawnmower has 3-in-1 capabilities such as rear discharge, side discharge, and mulching option. To reduce air dust and debris, there is a blocker bag to facilitate such actions.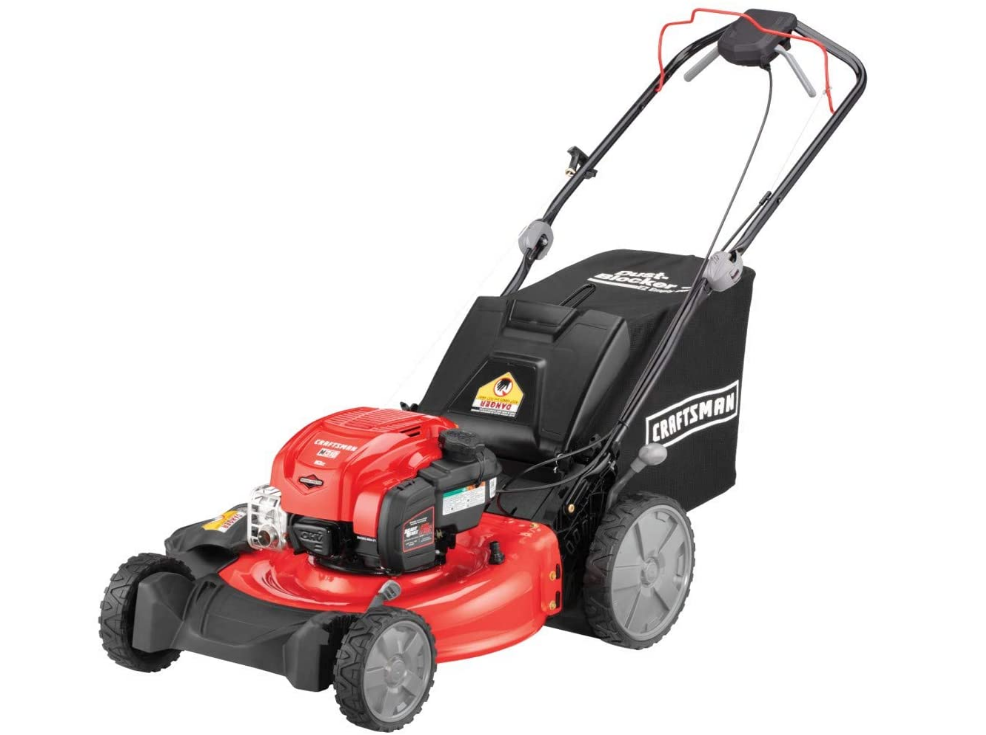 Finally, this device uses a dual-lever, six-position height adjustment for simplifying how you can change different cutting heights. With a 21-inch deck width, it becomes suitable for mowing ¾ acres of a yard or less. The included mulch kit helps in putting the nutrients back into the soil for a healthy lawn. Also, it has a 2-year warranty.
Specifications of Craftsman M310
Model Number: M310

Motor: 163cc Briggs & Stratton

Engine torque: 7.25

Dimensions: (4 x 24 x 23.5) inches 

Power Source: Gas-powered

Deck Width: 21inches

Weight: 85 pounds

2.3 Bushel dust blocker bag

Warranty: 24 months

Height Range: 1.25 inches to 3.75 inches

Wheel Size: 8 inches (front); 11 inches (rear)

Cut Height: 6-position

Engine Start: Recoil

Drive Type: Rear-wheel drive

Speed Control: Variable
Features
163cc engine

Deck height adjustment 

3-in-1 capabilities

Rear-wheel drive

Adjustable cutting height

Self-propelled 

Variable speed

Deck-wash port

Ergonomic handle
Pros
Excellent gas engine power to serve different components efficiently

3-in-1 deck expels debris into a mower bag and puts back nutrients into your soil by recycling grass clippings 

Durable wheels with added traction and stability for effective performance on uphill and side hills

Deck wash port allows an operator to remove debris and grass from underneath your mower

Has the variable speed to set and adjusts the speed to your preferences
Cons
Cleaning and disassembling this unit can be challenging.

Has flimsy self-propel controls 
Best Alternatives for Craftsman M310 
The lawn boy model has super capabilities to handle a large yard with hilly terrains. Interestingly, an operator can adjust the mower's height from one side, unlike having to make some adjustments from both sides.
Such saves time and guarantees an even cut no matter the height. Common height positions range from 1.25 inches to 3.75 inches. The 21-inch cutting width is enough to mow your bigger lawn effectively.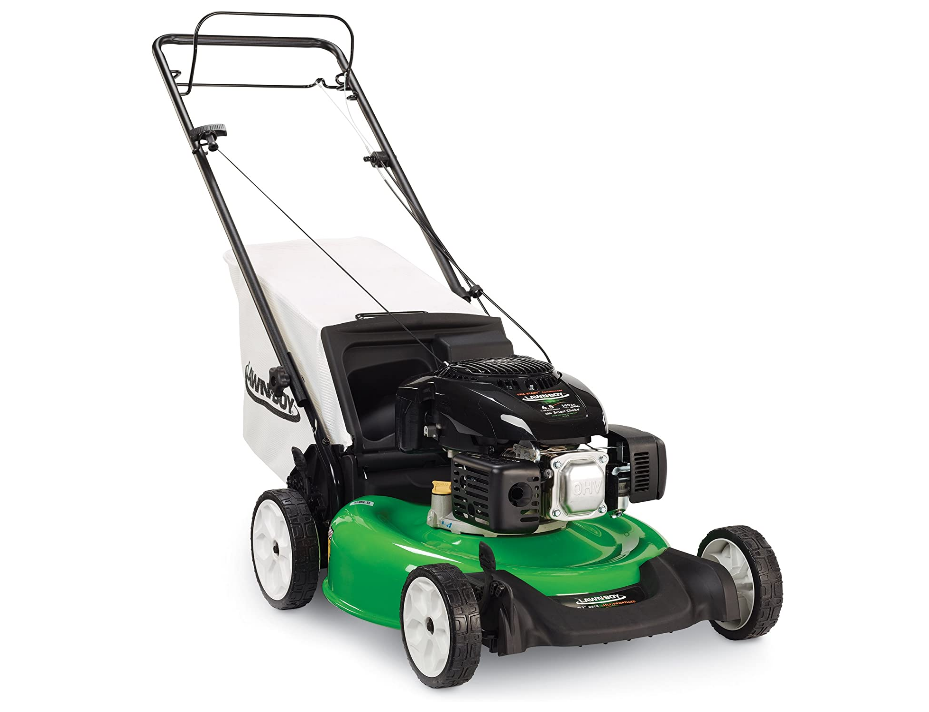 In terms of usability, this mower operates on a rear-wheel-drive system making it perfect for uneven terrains and hilly yards. As such, this mower can run independently with limited guidance from an operator. Furthermore, the rear-wheel-drive provides exceptional traction and control when working on hilly terrains. 
Lastly, this mower is lightweight hence easy to maneuver. It is a CARB compliant product with a three-year Tru start commitment, which implies that the manufacturer will service your mower if it fails to start with one or two pulls. 
Specifications
Gas-powered 149cc engine

Item weight: 66 pounds 

3-year Tru-start commitment 

Larger bag capacity

3-in-1 discharge capability

Tri-cut cutting system 

21-inch cutting width

Rear-wheel drive system 
Pros
A rear-wheel-drive system enables it to be suitable for uneven terrain and hills

Easy to adjust the height on one side thanks to 2-point cut system 

It is extremely lightweight compared to similar models 

3-year Tru-start commitment and a two-year warranty

21-inch cutting width makes it suitable for moderate gardens
Cons
Not an appropriate option for cutting long grasses 
When looking for a battery-powered option, then Ego's self-propelled mower does it well. However, you have to incur additional expenses as this mower does not come with an arc lithium battery or a charger. On a full charge, most batteries can run for 60 minutes. First off, it has a weather-resistant design that can operate optimally in a sun-shower without notable flaws.
The presence of LED headlights adds to your visibility if you are operating within heavy fog or around dusk. It is a high-powered mower that produces equal torque as you will expect from gas-powered mowers. Brushless motors promote silent mowing sessions without waking up the entire neighborhood.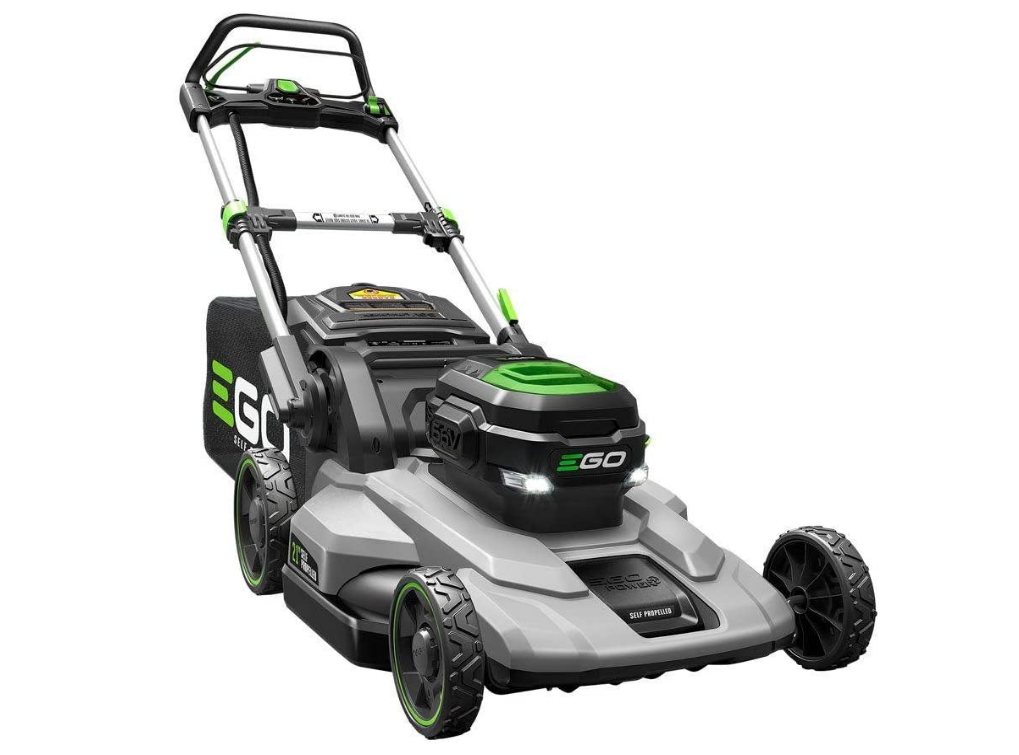 The deck height is adjustable to six positions to suit your cutting needs. It is a multipurpose mower to meet your lawn needs. When through with mowing, fold the handles to reduce storage space in your garage. A five-year warranty awaits the buyer.
Specifications
Battery-powered (56V)

3-in-1 discharge 

Rear-wheel drive

Item weight: 68 pounds 

Cutting width: 21 inches

Dimensions: (37.5 x 22 x 16.6 inches)

Five-year manufacturer's warranty
Pros
A brushless motor is environmentally friendly since it does not produce noise and fumes

When on a full charge, it runs for an hour, which is better than other versions

LED front headlights provide convenience when operating in foggy or dark hours 

Weather-resistant design for optimal use in varying weather situations 

Five years limited warranty
Cons
One must purchase a changer and a battery separately
Troy Bilt Mower is the right product for value and functionality. Firstly, it has ergonomically sound handles offering a comfortable grip when working for long hours. Furthermore, it provides options to choose between different heights appropriately.
A four-wheel-drive system makes it more functional than other models. It offers impressive traction and control for maneuvering hills and uneven terrain effortlessly.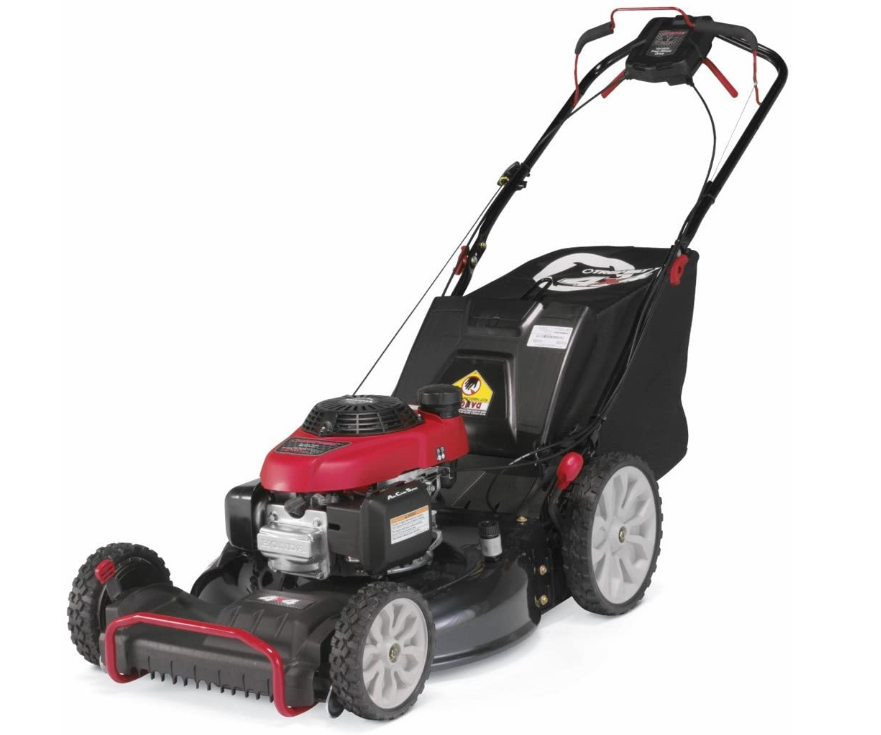 Using 11-inch wheels, you can travel more distance within a short period as you perform your tasks. Additionally, this device uses a high-powered 190cc engine to provide a high mowing performance. A three-year warranty offers a sigh of relief as one does not spend more cash to fix this mower within the covered period.
However, this mower appears too bulky hence turning it around requires more energy from you. That said, this mower supports a 3-in-1 design such as mulching, bagging, and side discharge. 
Specifications
190cc gas-powered engine

3-in-1 discharge 

Four-wheel drive system 

21-inch cutting width

Adjustable height of between 1.75 inches and 3.75 inches 

11 inches rear wheel and 8 inches front wheel 

3-year limited Warranty

Tri-Action cutting system
Pros
Four-wheel drive makes it suitable to run on any terrain without challenges 

It comes with a heavy-duty 190cc Honda engine to supply enough power to meet its needs 

Three adjustable mowing height to suit your preferences 

An ergonomically sound handle that provides a comfortable grip 

Integrated deck wash eliminate debris and grass from the underneath
Cons
At 95 pounds, this mower is heavy

Unclear instruction on disassembling it
Snapper comes with 2 Ah batteries and a charger in its packaging, giving it an edge over similar models that lack that privilege. Its battery can consume at least 45 minutes of power round and requires one hour to charge completely.
Suppose the same batteries are underperforming; you can consider buying higher batteries for better performance. One can adjust the power to agree with your cutting style.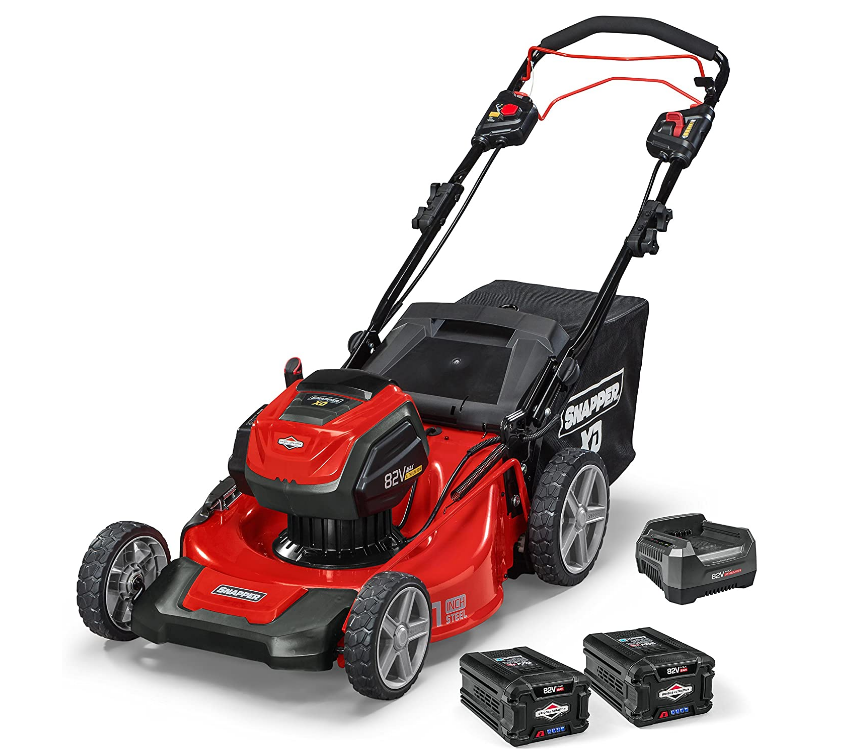 This device features seven cutting heights to suit your needs. The 10-inch wheel allows this mower to travel more efficiently. The inclusion of a brushless motor helps in maintaining a quieter performance.
It has a 21-inch mowing steel deck with a 3-in-1 design to easily support mulching, bagging, and side discharge. Still, it has a smart load sensing technology that adjusts power to meet its demands. 
Specifications
82V battery powered 

3-in-1 discharge 

A cutting width of 21 inches

Weight: 81 pounds 

Seven reclining positions 

Dimensions: (44 x 21 x 19 inches)

Smart load-sensing technology

Rear-wheel size: 10 inches

Brushless Motor Technology
Pros
With an extremely quiet motor provides and noiseless and pollution-free production 

The package includes a charger and two batteries to prevent additional expenses 

Large 10 inches wheels provide great traction to move on hilly terrains 

A three-in-one mowing deck can mulch, bag, and discharge efficiently

Compact vertical storage makes you store this device in tighter areas
Cons
Frequently Asked Questions 
Question: How effective is Craftsman lawn mower? 
Answer: This self-propelled lawnmower offers excellent performance to restore the outlook of your lawn. It has a backing of a great engine to maintain the blades at high speed and slice through any grass profile. You can use different height options to size your lawn accordingly. 
Question: How long can a craftsman lawn mower serve you? 
Answer: With proper care and maintenance, an average lawnmower can serve one for 8 to 10 years. Unfortunately, if you fail to maintain your lawn well, it can still consume half of that period.
Question: Who manufactures Craftsman lawn mowers? 
Answer: MTD Craftsman is the sole manufacturer of Craftsman lawnmowers. Such devices use Briggs & Stratton engines, which provide sufficient power to handle its operations. 
Bottom-line
Overall, finding a suitable self-propelled lawnmower to cut your yard's grass involves a good understating of a particular tool. Our device in the picture is Craftsman M30, which has distinguished characteristics to offer you outstanding service.
Craftsman M310 uses a powerful gas engine sufficient in propelling cutting blades to handle any grass in your lawn. Furthermore, it uses a rear-drive wheel system with good traction necessary for hilly terrains. Not to mention, this device enjoys a 3-in-1 design such as rear discharge, side discharge, and mulching capabilities. One can make use of six height adjustment positions to determine your cutting levels.