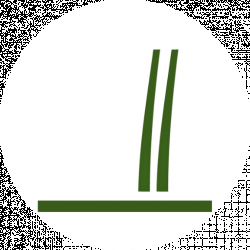 Latest posts by Turf and Till Team
(see all)
Are you living in central Texas and experiencing a challenge in maintaining the lawn or the garden? Indeed, this page is for you. You must purchase the best grass seed for central Texas to keep your landscape in a healthy form. 
However, you should not hastily purchase any seed product in any mall without considering several factors. Different buyers have multiple reasons for selecting particular seed types.
Our products on our list support different weather conditions. Some favor cold weather while others perform optimally in warm weather conditions. Depending on your needs, the user can take advantage of the products, as listed below and improve the landscape appearance. 
Factors to Consider Before Buying the Best Grass Seed 
As you decide to invest your time buying the best grass seeds, you need to have specific tips to make your work effortless. Getting the right grass seed that suits central Texas is all your need here.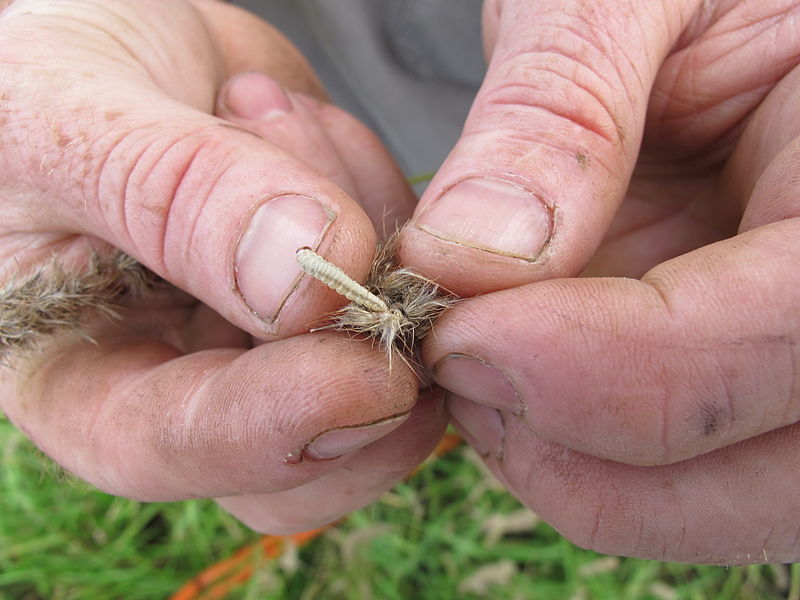 One should employ particular parameters in gauging the right seed that meets your needs. All facts present, consider the following aspects as you go shopping: 
Shade Level
Shade talks about the amount of sun exposure. Some seed blends will perform well when subjected to intense sunlight, while others are good when exposed to partial shade. For example, Bermuda grass will grow well when under full sunlight exposure. 
Wear and Tear
You should select the grass with high resistance to traffic. By traffic, we mean sporting activities such as football or other events in the fields. The grass should not develop brownish, dry out, or have patchy spots in certain conditions. 
Let the grass be self-mending to tolerate any eventuality of patchy sports. It should creep and fill the holes naturally. For better results, you can apply fertilizers, mow, and frequent watering.
Site Size
The site's size affects the seed type and the amount of seed it will require to appear healthy. Typically, turfgrass seed does well on large sites when working on a tighter budget.
Another vital fact is to know the percentage of pure live seed. It tells you a lot about the germination rate. As such, you will calculate the pounds you need to apply in your field without going at a loss. 
Seedling Sloping Sides
Different homeowners may prefer ready roll-on on hilly or sloping sides. Their concern is on dealing with the threat of erosion and rain from washing away the seeds. Alternatively, one can control soil erosion by netting to keep the soil packed. 
Also, you can still use soil erosion blankets, which is a blend of nets and straws. The erosion blanket has the role of acting as the protective layer for your soil. You should use the right seed blanket materials to handle such challenges.  
Grass Seed Type
Various seed types exist in the market. Unfortunately, not all seed products can flourish in every region. In our case, central Texas can tolerate both warm and cold season seeds. Our list has such options that will meet your needs. 
Warm-season Vs Cold Seasons
The two types of seed have distinguished characteristics that make them suitable for particular seasons. Warm-season seeds can withstand high temperatures and sunlight. Furthermore, such seeds have high drought resistance properties. 
Another type is the cold season seed type, which is performing well in winter seasons. It does not withstand high temperatures and works well when subjected to shade. The seed type can withstand cold temperatures and requires high moisture in the soil to sustain it well. 
Blend and Mixtures
Different manufacturers design particular blends with specific properties to address targeted conditions. Some mixtures combine different grass in a single package to keep the lawn healthy and green.
Using a blended mixture, you will be taking advantage of each seed's strength to effectively meet your needs. Some will address particular concerns such as lawn repair and improve growth. 
Brands
You should opt to go for the seed product from a renowned brand. Popular brands are easy to trust since they have several positive customer reviews that can help the buyer to have a hint of what to expect in the future.  
6 Best Grass Seed in Central Texas
We rounded up the 6 best products to help enhance your landscape if you reside in central Texas. Some can withstand warm seasons as others tolerate cold seasons. 
Some options may not favor intense sunlight. If found in such conditions, you can opt for those that will not patch and wear due to high sunlight exposure periods. If you intend to reseed and fill the patches, the options are waiting for you. Keep reading. 
Centipede is a warm-season grass that registers productive growth during warm weather and hot summer months. Furthermore, it is more sensitive to cold than other warm-season grasses.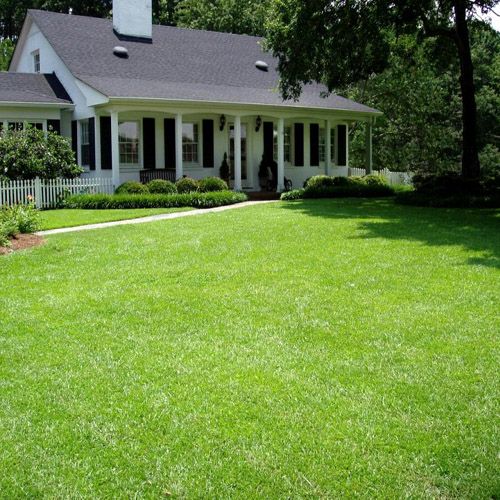 The growth success depends upon the soil type and climatic factors. The grass type has outstanding tolerance to heat. However, it does not translate to drought tolerance automatically. This grass product has a shallow root system, which requires watering and extra vigilance during low rainfall. 
With limited nutrients, centipede grass excels on sandy soils. The optimal PH should range between 4.5 and 6.0. Lack of iron may lead to yellowing. As such, you must apply lawn iron supplements. 
Does the grass have winter dormancy? Indeed no. The grass product is vulnerable to winter cold. What does that mean? As the temperatures drop, this centipede grass can sustain damage. Notably, repeated injuries over winter may prove to be fatal. 
Another significant feature of centipede is that you should not over-seed it. The argument behind it is that it may result in competition, thereby weakening the root system and lead to grass failure. 
Beyond that, this product has the slowest growth rate among the warm-season grasses. The grass spreads by creeping and eventually forming a dense lawn. It is shade tolerant and does not withstand heavy traffic as it will recover slowly. 
Centipede needs special monthly care. You can use mow centipede lawns to maintain a height of 11/2 to 2 inches. The grass requires little fertilizer, and a soil test is crucial before you plant.
Pros
It requires low nutrients and low maintenance costs.

It is a heat-tolerant grass suitable for the warm season.

The grass has a moderate shade tolerance.

The grass grows in acidic soils.

It comes with affordable pricing.
Cons
The shallow root system needs watering during the low rainfall season. 

Low winter temperatures may affect its growth
The Outsidepride Ryegrass happens to be a warm season product which many use for temporary planting. It is a versatile product meant for different things like green manure, temporary pasture, highway shoulders, and temporary coverage to overcome soil erosion.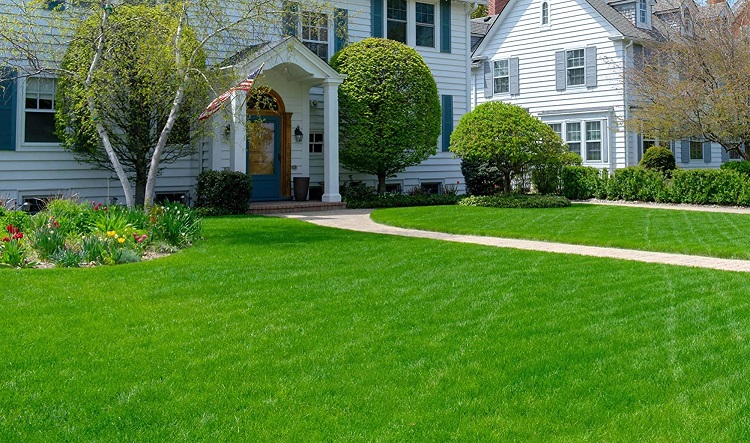 By planting this type of grass, it provides the environment with almost instant green coverage. This prolific, bright green and fast-growing grass add contrasting color trees and flowers in your garden.
The grass has a superior seed that enjoys disease and stress tolerance. Furthermore, the seeds have excellent traffic tolerance, making it an excellent option for parks and sports fields. It is suitable for permanent stuff since it has high drought and stress tolerance. 
The grass will germinate and grow in saline water correctly. One can still use the Ryegrass blend in marginal sites. 
Besides, Ryegrass boasts of high disease resistance. It is resistant to different health challenges such as crown rust, brown patch, winter net botch, and gray leaf spot. The grass has a broad genetic base that ensures high resistance to different diseases for consistent performance.
Again, this Ryegrass has a high content of viable endophytes. Such an adaptation provides excellent resistance to surface and crown feeding insects like armyworms, sod webworms, and billbugs. Still, endophytes contribute to high-stress tolerance to promote summer survival. 
When planting in the new turf, the seed rate should be 10 pounds per 1000 square feet. Overseeding should be 4 to 5 pounds per 1000 square feet. Under proper conditions, the seeds emerge in 3 to 10 days. The first mowing could be three weeks after emergence. 
Pros
It has high disease resistance leading to less fungal applications.

It has lower maintenance costs and reduced inputs.

It has a broad genetic base leading to multiple applications.

There is a high content of endophyte for insect control.

Excellent wear resistance. 
Cons
It does not excel well in cold seasons. 
If you reside in central Texas and want to plant warm-season grass, then put Zenith into consideration. The grass enjoys a dark green color with medium texture leaves. Most importantly, Zenith is slow-growing and dense grass. The grass can tolerate high traffic and require low maintenance.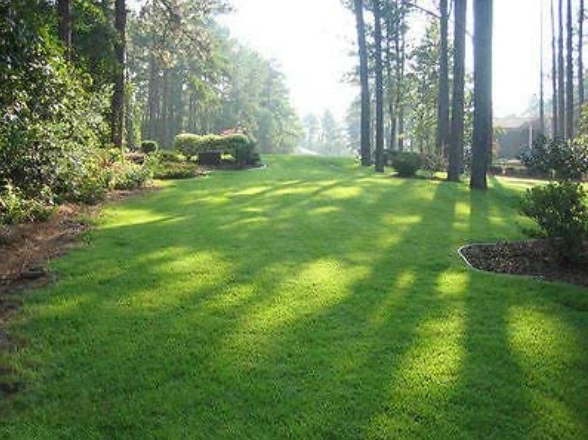 You can apply Zenith in both residential and commercial landscapes. They may include golf courses, sports fields, medians, and roadsides. This grass is among the best shade tolerant grass in Texas. 
Besides, Zenith Zoysia is a creeping grass that is both heat and drought resistant. Furthermore, it is still cold and wears resistance. As such, it provides quality turfgrass in central Texas. Zenith does not favor poorly drained soils where water may stagnate for several days. 
Zenith happens to be tolerant of regular lawn insects. The good news is that disease is a minor problem that may only range from patch and rust diseases. The turf dense will limit weed establishment, thereby minimizing weed presence. 
The Zenith Zoysia grass grows best in soil with a PH of 6.0 to 7.0. You will need a mowing that respects a 7 and 10-day interval. You should maintain a cutting height of ½ inches and 11/2 inches. 
If you are operating a new turf, you should apply 2 pounds of Zenith seeds per 1000 square feet. Alternatively, it should be 40 to 80 pounds per acre. One should plant this warm climate seed when the soil temperature is 70 degrees. Furthermore, it should be a minimum of ten weeks before frost in fall. 
Pros
It has high disease tolerance.

The grass tolerates extreme cold and hot temperatures.

Dense turf overcomes weed establishment. 

It requires low maintenance.

It can tolerate high traffic. 
Cons
Oasis Bermuda is an improved blend of Bermuda grasses. The designer selected the blend from a broader spectrum of adaptation. Furthermore, this blended type has a high genetic diversity.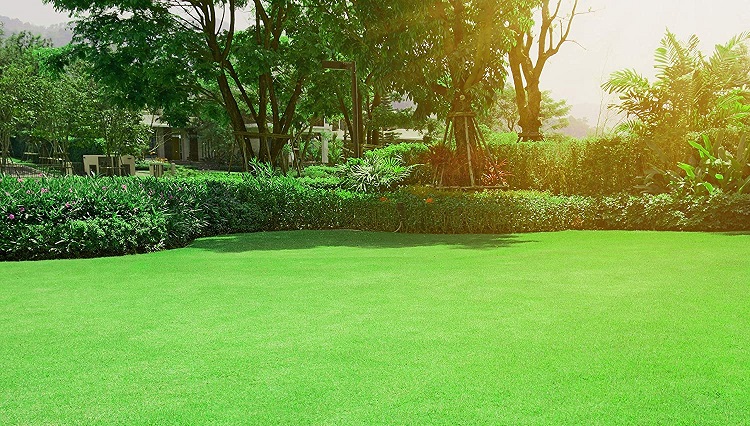 The grass blend expresses strength as it masks varietal weaknesses. Precisely, this blend has the most popular Bermuda seeds like blackjack, transcontinental, and Maya. These varieties will complement one another with each contributing strength.
The resulting strength produces a superior turf that is ideal for both public and private use. One can use this top-notch Bermuda blend in various places such as home lawns, parks, sporting fields, and golf course fairways. 
The cool thing is this blend can grow well when exposed to sunny conditions. You can plant 2-3 pounds of seeds for every 1000 square feet. The soil temperature should not exceed 65 degrees Fahrenheit. 
After planting, let the soil remain moist for two weeks to establish the turf. After establishment, you will have to reduce deep watering. When the grass is 3 to 4 weeks old, you may begin to mow. You can prevent plant scalping as you mow by removing more than a third of the leaf blade. 
This blend has excellent characteristics to overcome different health challenges. For instance, the blend offers considerable disease resistance and enables it to survive any attack. Finally, the grass blend resists high temperatures and grows well in warm conditions. 
Pros
The grass blend is highly versatile. You can use it for both private and public purposes. 

The blend has high genetic diversity to increase the adaptability.

The grass is resistant to various diseases.

The blend tolerates high temperatures.

Low maintenance costs. 
Cons
There were complaints about the low germination rate. 
Fescue grass blend will produce fine and medium leaf blades to make a dense turf. It is a great blend that performs well in cold seasons. It can be an excellent choice for home and professional use. 
One exciting feature is that the blend has a self-repairing turf. It can fill in an open area by tillering. It will lawn the grass together and fill in the damaged sport with new grass.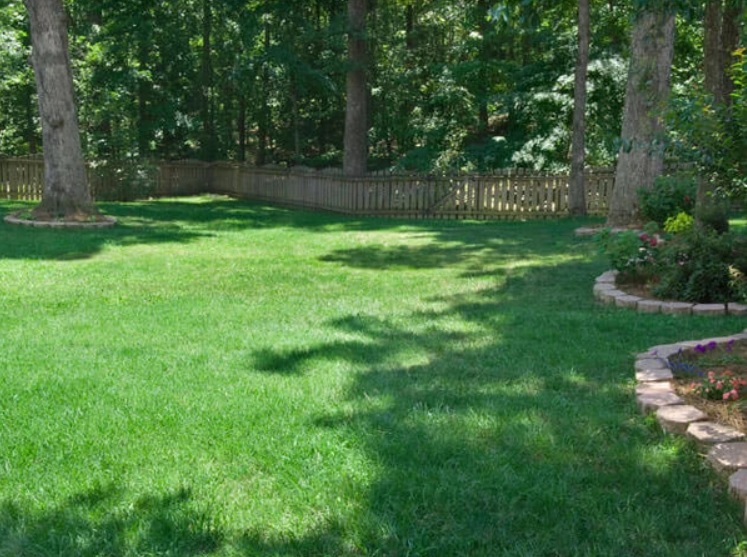 The grass blend has a deep root system to draw moisture from a big profile. As such, it has excellent drought resistance property while requiring less irrigation. The blend is suitable for transition zone climate. 
When you plant the seeds, there will be rapid germination and green-up the landscape quickly. It has excellent color and outstanding disease resistance. As such, it can withstand stressful weather conditions. It holds a rich green color even during low winter temperatures. 
The blend produces thick and even lawn grass. The arrangement makes it to fill the open areas within the lawn. If you are planting in a new environment, you can use 8 to 10 pounds of seeds per 1000 feet. Also, you can apply 320 to 400 pounds of seed per acre through the broadcasting method. 
If you prefer over-seeding, then apply 4 to 5 pounds in a tall turf per 1000 square feet. You should plant these seeds in a soil temperature of 55 degrees. Such should happen when it is six weeks before frost falls. 
Pros
The blend has a self-repairing design to fill open spaces in a lawn. 

It has a deep root system to draw moisture in an in-depth profile. 

The seed can withstand stressful weather conditions.

The seed features rapid germination for an outstanding green cover. 

It produces thick and even lawn grass. 
Cons
It requires regular maintenance from the effects of over-seeding. 
Buffalo is a powerful blend that can create a better turf density. It is a versatile blend that you can apply in various zones. For example, the blend is ideal for airport landscaping, roadside plantings, parkland, and home lawns. 
If you leave the buffalo unmowed, it can attain a height of 6 inches. The grass is suitable for creating natural turf that is easy to maintain. Furthermore, the grass is dense hence prevents weed encroachment.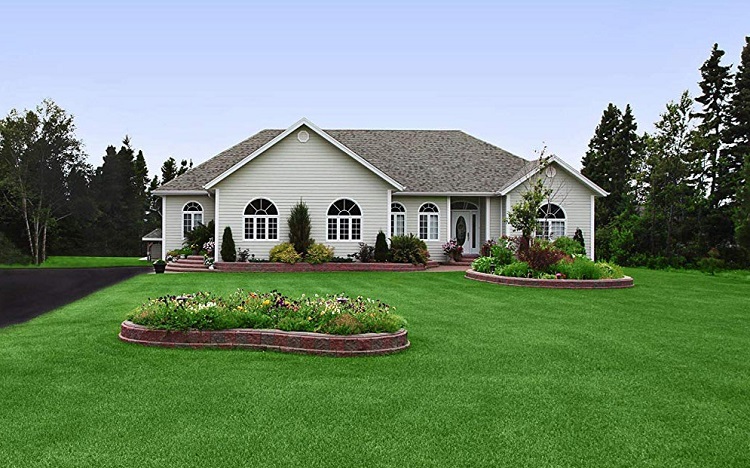 If you want to increase the turf density, then you should mow frequently. Interestingly, dense turf is usually drought and heat tolerant. The blend is popular due to the low water usage, low vertical growth habit, and winter hardiness. Such trends reduce irrigation, fertilization, and mowing costs. 
Before you plant this blend, ensure the soil temperature is 60 degrees. The seed rate should be 2 to 3 pounds for every square foot. The seeding depth should not exceed 0.5 inches. More importantly, let the soil remain moist through emergence. 
You can mow this grass when it is 2 to 4 inches tall. What affects the frequency of mowing is the amount of water and fertilizer. You can overcome weeds by avoiding over-fertilization, short mowing, and frequent watering.
As the grass blend grows, it attains a medium green color. The growth rate is usually slow, and the leaf density is moderate. The cool thing is this blend has a high disease tolerance with high winter hardiness. 
Pros
The grass blend grows dense to prevent weed dominance.

It is for versatile use such as golf road course and home lawn. 

The grass blend has high disease tolerance.

It offers low maintenance costs.

It can withstand warm weather conditions. 
Cons
It has a slow growth rate. 
FAQs
Question: Can I cover my grass seed?
Answer: By covering your grass seed, it becomes a surety that the seeds have enough moisture. Meanwhile, the design keeps them from drying out as they grow stronger and faster. Caution is needful so that you cover them with the right materials that cannot damage it. 
Question: What is the rate of watering my grass seed? 
Answer: You should water the grass seed regularly to make it grow fast and efficiently. However, you should understand your seed type since some require different water content to grow appropriately. If you are watering drought-resistant seed type, water it intensely until it develops deeper roots to withstand drought. 
Question: When should one overseed the lawn in central Texas? 
Answer: Reseeding is an important event that performs well if you time it correctly. You can opt for late spring to reseed in Texas to assist the warm season grasses to grow unhindered. Reseed when the temperatures are between 70 and 80 Fahrenheit. 
Question: Can I make my Bermuda grass thicker?
Answer: Indeed yes. You begin by mowing and feeding the lawn with fertilizer. Furthermore, you can apply the pre-emergent weed herbicide. Later, you can still apply the post-emergent on any visible weeds. Lastly, you should treat lawn diseases to make the lawn appear well. 
Question: Can the grass seed grow by throwing it down? 
Answer: Yes, the seed can grow by merely tossing it on the ground. The only disadvantage is that you may encounter poor germination. The best way is to rake the area to eliminate loose debris and create grooves in the soil. The grooves have a significant role in increasing the seed to soil contact, a requirement for germination. 
Conclusion
Central Texas experiences different seasons, allowing one to grow particular grass seed to survive in varying conditions. This review aims to help you find the right grass seed to grow in Central Texas, and succeed well. 
The products on our list are high-quality types. They are reliable and effective to ensure your lawn or garden stays clean and top-notch. Some blend seed types have mixed properties to overcome particular situations and promote a green landscape. 
Our number one choice is TifBlair Centipede Grass Seed. It is a high heat tolerant grass that will work well in warm seasons. The product requires little nutrients and has low maintenance costs. 
Do you want to enjoy a green and patch-free landscape in central Texas? The answer is in the above products. Make a choice now, and improve your gardening experience.
Read more about finding the best grass seed if you live in: