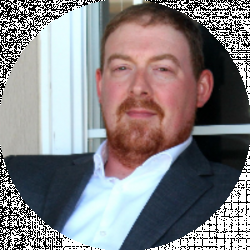 Latest posts by Justin Caldwell
(see all)
The Craftsman LT2000 is a riding lawnmower. This particular model, 917289103, was made from 2004-2006. It's nearly identical to the LT1000, but it was priced a bit higher because it had slightly more desirable features. It had a higher seat, a more powerful engine, a cast-iron front axle, bigger rear tires, and a heavy-duty deck. It was built for residential mowing but could tackle a larger yard or thicker grass and weeds.
And while you can often run into trouble purchasing a used tractor like this one, Craftsman does produce quality machines. The LT2000 is one of the best choices you could make if you're purchasing a used mower.
If you have a Craftsman LT2000, you may have already had to change some parts. If not, you will eventually have to. Rather than take it to a shop, you can do a lot of it yourself. Here's a guide to Craftsman LT2000 parts, just in case you need them.
Craftsman LT2000 Parts
Wheels and Tires
As you use your mower, you'll have to keep the tires aired up. Occasionally, tires will lose air or the tread will wear out and you'll need to replace them. Sometimes you may even lose a valve stem or two. Luckily, it's pretty easy to change tires and replace little parts like these. You can even get sealant to patch a small hole and avoid having to replace your tire right away.
However, Craftsman still sells tires, inner tubes, and rims for this model. You can even get axle caps, flange bearings, grease fittings, and everything else you need to keep your wheels and tires in good shape.
Chassis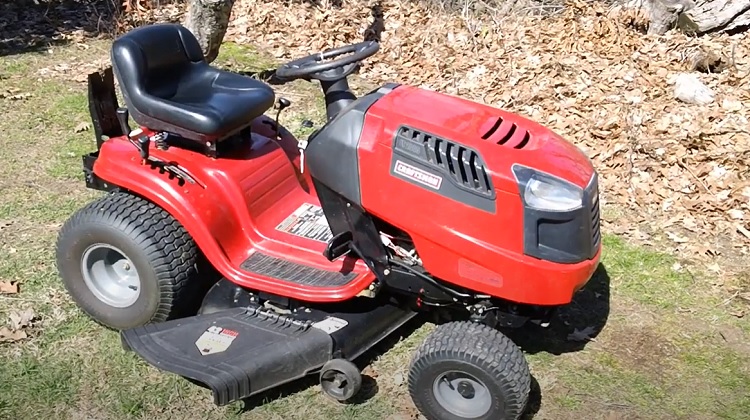 Don't let this scare you. The chassis includes plenty of things you can probably handle yourself, like the hood, fenders, cup holders, the muffler guard, the dash, bumpers, and the grille. Many of these parts are cosmetic, but even when they are functional, they're visible, so there's no need to wrestle with your undercarriage to replace them.
Not everyone is adept at fixing a riding lawn mower, but if you're feeling brave and you have the owner's manual (or Google) handy, you can also find third-party chassis parts like nuts and bolts, screws, drawbars, ducts, brackets, steer shaft bushings, suspension arm parts, rod pivot housings, and just about everything else you need to repair the chassis.
Transaxle
This is where things get pretty complicated. If you know what you're doing, you can tackle these types of parts, but if you don't, you're better off taking it to a professional.
You can order any part for the transaxle you might need, and you can even order a whole new Briggs & Stratton engine if needed. From something as small as a washer to something as large as the main housing, it's all-important.
While Craftsman no longer offers replacement parts, you can order a lot of replacements on Amazon. They offer replacement parts like the transaxle, the main housing kit, flanges, gaskets, bolts, plates, plugs, filters, deflectors, seals, rods, rings, control arms, spacers, springs, shafts, and bearings.
Where to Get Parts
Craftsman has discontinued the LT2000 and stopped providing replacement parts. However, that doesn't mean you can't get them. Online retailers like Amazon sell them, and you can also try to look at local shops, used models, or scrap yards for what you need.
Amazon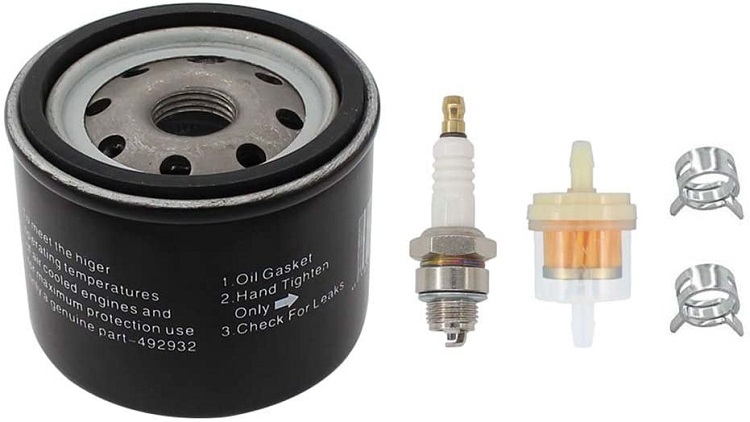 Amazon offers replacement parts for the Craftsman LT2000, and the great thing is that if you need them right away, you can order Prime parts and get them faster. Even if the part isn't a Prime item, many of them will offer free shipping.
Searching for terms like Craftsman LT2000 will bring up full rebuild kits for your deck, air filters, extra blades, starter and ignition kits, pulleys, belts, seat safety switches, and more.
eBay
You can get affordable parts on auction sites like eBay. The great thing about this is that you can enter your max bid and if the part exceeds that price, you won't win. You don't have to overspend your budget for used parts. The downside to sites like this is that the quality and reliability of the part will depend on the seller. If the seller is an expert and knows what they're doing, you'll be able to get accurate descriptions and prompt shipping.
Some sellers are apathetic about their eBay shops, so you won't always get fair treatment, fast shipping, or a willingness to take returns if the part doesn't work.
Other Websites
There are quite a few used tractor parts websites you might want to check. Sites like newandusedtractorparts.com make it easy to search for new and used parts. They also have Amazon and eBay stores, physical locations, and online support.
Plus, they make their shipping and return policies easy to understand, so you'll get quality parts and know what to expect.
Local Shops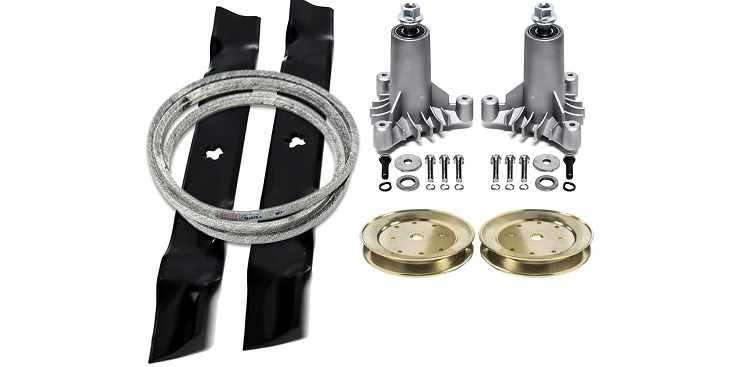 A local mower shop will be able to help you find the correct replacement parts because they have access to wholesalers, third-party manufacturers, and more. If you've already diagnosed the issue, try asking a local small engine repair place if they can order the parts for you for a small fee.
If you haven't already diagnosed the issue, they can do that for you as well, and likely order parts, even if you want to do the labor yourself. Building a good relationship with these types of shops will keep your mower in good condition for longer and you'll have someone you can trust to help you fix it.
Scrap Yards
If you have a nearby scrap or junkyard, you may find spare parts here. Most shops keep an inventory of what comes in, but not all shops will take small engines or vehicles. Some only deal with automotive vehicles, so you'll have to look around.
If you can find a junkyard that has an old LT2000, or a comparable Craftsman with some interchangeable parts, you'll be able to pull scraps for a small fee.
Alternatives
If you're having trouble finding replacement parts for your Craftsman LT2000 and it's time to upgrade, here are some comparable mowers you may want to check out.
Craftsman DLT3000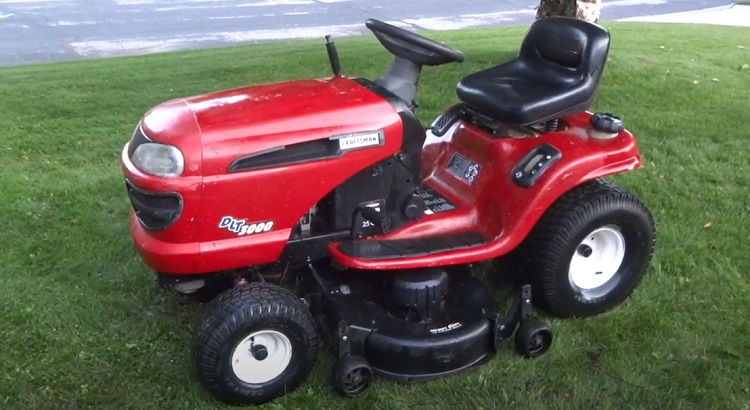 This mower was built from 2004-2006, just like the LT2000. If you're looking for a comparable mower but you don't want to buy an expensive new one, this is a great option. It has similar features to the LT2000, but it has a few extras, too.
The hydrostatic automatic heavy-duty deck raises and lowers more easily and it a bit more sturdy. There's also a better seat that makes your ride much more comfortable, which is ideal for those lawns that have a few dips and divots. You can generally find quality used mowers for around $500. You can shop locally or online, but they're out there.
Craftsman E150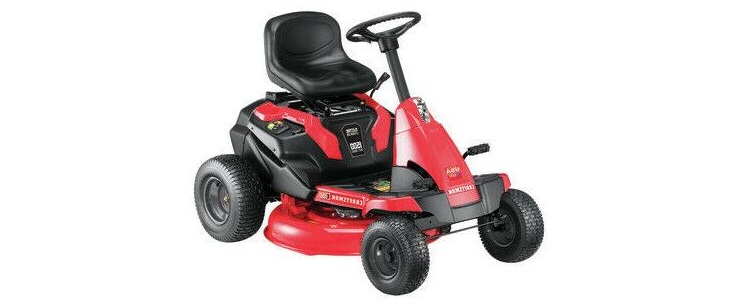 If you're looking to upgrade, more modern Craftsman riding mowers like this one are fantastic options. It's pricey, but it's brand new, and it has a lot of great features that make your job easier and more enjoyable. It features a 30-inch deck so you can squeeze into tight spaces and it won't take up a ton of room in your garage. It's a small mower powered by a lithium-ion battery that has up to an hour of mowing per charge.
The 18-inch turn radius makes avoiding obstacles and obtaining a precision cut a lot easier. The soft-touch steering wheel and mid-back seat offer comfort and support. The LED headlights allow you to mow in the dark, and you can purchase a separate mulching kit for garden tasks like spreading.
The limited maintenance and no harmful emissions mean it's a simple little mower to have around, but it won't work on large yards and it won't run for long enough to get some jobs done.
Cub Cadet XT1 Enduro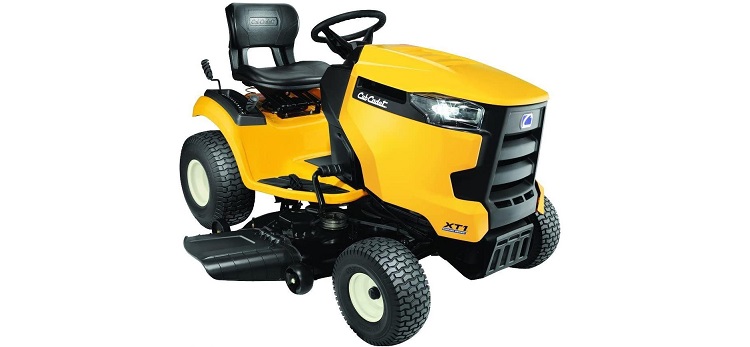 Cub Cadet is one of the most well-known and trusted brands in mowing equipment. If you want something that's a bit more heavy-duty, this 22 HP twin cylinder can handle rugged and hilly terrain like a champ. The hydrostatic transmission eliminates the need for shifting, and a 46-inch deck will tackle large jobs. There are even 12 cutting height positions with cruise control, a 16-inch turn radius, and LED headlights.
A wide range of multi-season attachments like a mulch kit, snow blade, sunshade, snow thrower, and steel cart make it incredibly functional all the time.
FAQs
Question: How do You Start a Craftsman LT2000?
Answer: Starting a riding lawn mower is a little bit different than a car. It's more complicated than just putting the key in the ignition and turning the switch.
To start a Craftsman LT2000, put the key in the ignition, but don't turn it. Then set your PTO lever to the OFF position and set the parking brake. Activate the choke to start the flow of gas into the engine and turn the key to start. If it's a bit slow to get started, you can increase the throttle a bit to get the engine turning faster before lowering it back down to the speed at which you're comfortable mowing.
Question: How much Oil does a Craftsman LT2000 Take?
Answer: The Craftsman LT2000 is a 19.5 HP mower that takes 48 US fluid ounces or 1.5 quarts. You need to use detergent motor oil every time and it must conform to an API service classification of SF, SG, or SH.
Some people use their mowers in the wintertime, but if you're using your mower above 32 degrees Fahrenheit, which you likely are in the summer, use SAE 30 motor oil.
Question: Where is the Choke on Craftsman LT2000?
Answer: On the left rear of the engine, there is a throttle cable linkage and governor bracket. Following this cable will lead you to a place where it connects to a slider. The top of the choke blade shaft is here on the carburetor.
It should be clearly visible, even if you have the air cleaner assembly installed.
Question: Can you Change Mower Blades without Removing the Deck?
Answer: Every mower needs to have sharpened and well-maintained blades to work properly. Some newer mowers have self-sharpening blades, making them easy to use and eliminating that bit of maintenance that you have to do on your own.
However, older mowers like the Craftsman LT2000 will need to have their blades serviced or replaced when they get dull. The good news is that you don't have to completely remove the deck to take your blades off or replace them.
Simply lift your mower, remove the mounting nut, and take the old blades off. After you have them serviced, you can put them back on the same way. If you've purchased new blades, simply put them in place and replace the mounting nut before setting your mower back down.
Final Thoughts
A lot of tractor manufacturers will stop offering replacement parts for old mowers after a certain period of time, and that's fine. You can still get your replacement parts elsewhere. Online retailers like Amazon and eBay will have options, or you can check out your local mower shop or junkyard.
The Craftsman LT2000 is a great mower and as long as you can keep it running, it will work for a long time. If you are thinking of upgrading, you can't go wrong with any other Craftsman mower because they're always built with quality.