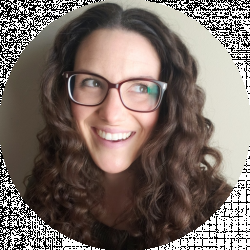 Latest posts by Sarah Caldwell
(see all)
Fescue used to be primarily grown for livestock. While it's a common variety for use on cattle ranches, Kentucky 31 was instrumental in developing fescue for lush and durable residential lawns and landscapes. Welcome to our Kentucky 31 tall fescue review and guide.
Kentucky 31, also known as K-31 or KY-31, is drought resistant, has improved heat tolerance, and is easy to establish, making it a favorite among homeowners. It's a low maintenance grass that has grown in popularity a lot.
If you want a grass variety that is economical and easy to take care of, Kentucky 31 fescue may be right for you. I'll talk about its key features, history, and how to care for it so you can make a more educated decision.
History of Kentucky 31 Tall Fescue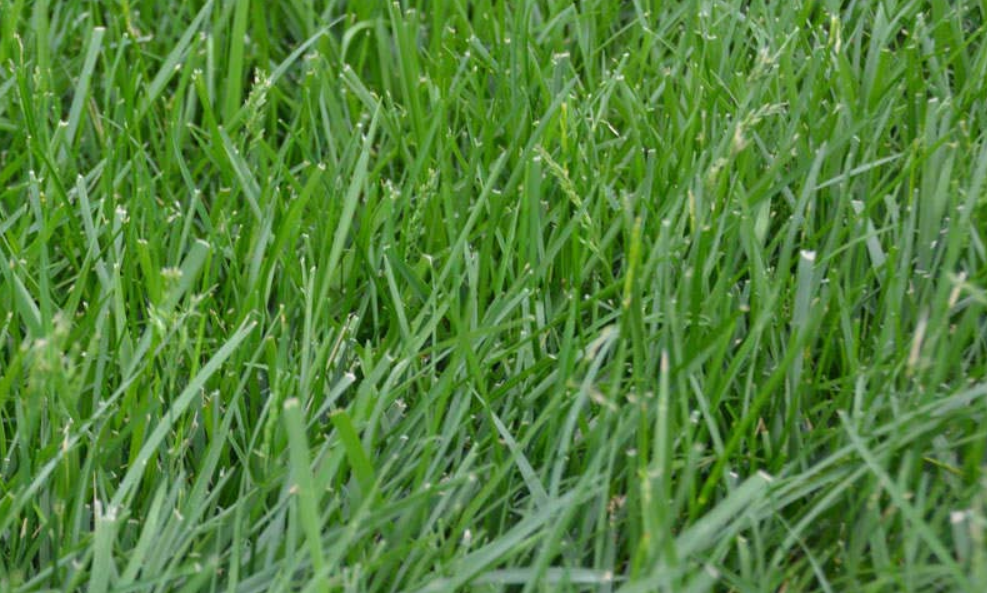 Tall fescue grass originated in Europe. People brought tall fescue to the United States in the 1800s. It was durable and adaptable, so it was widely used as a pasture grass for livestock to graze.
It wasn't until 1931 that tall fescue was recognized for being a better forage grass than other types of grasses, including its stability on hilly ground and its ability to stay green even during cold weather.
He took seed from these fields and conducted years of research. The grass was introduced to the agricultural and commercial market in 1942 and it was named for the state and year when it was discovered. It became popular quickly and most landowners preferred it for conservation, erosion control, and agriculture purposes.
It continued to gain popularity through the 1950s and garnered a lot of attention for its excellent resilience and disease resistance. Brooks Pennington, Jr. was one of the people most interested in tall fescue because he was trying to find an entrance into lawn seeds for Pennington Seed.
A decade later, Pennington Seed released an exclusive seed treatment known as Penkote that claimed to establish your lawn faster and keep it healthier. This allowed the company to sell Kentucky 31 as an alternative to other turfgrasses, despite it still being known as forage grass.
This was huge for Pennington Seed and for homeowners everywhere because finally, a disease-resistant and low-maintenance lawn was within reach. It modernized the turf industry and the development of even more tall fescue lawn grasses.
Kentucky 31 is popular today from Missouri to Oregon because it's easy to establish and economical. It's one of the top choices for a low-maintenance lawn that can withstand wear, drought, and heat.
The Basics of Kentucky 31 Tall Fescue
The most vigorous growing seasons for this cool-season grass are when it's cooler in the fall and the spring. Most tall fescue varieties grow best in areas where the summers are moderate and the winters are cool.
It is well-suited to the transition zone and the south-central US. If you live in an area where the weather is too hot for other cool-season grasses and too cold for warm-season grasses, Kentucky 31 is your best option.
While all tall fescue varieties have great heat tolerance, K-31 is even more heat and drought tolerant. However, it also has more cold tolerance than perennial ryegrass, which gives it an advantage over other warm-season grasses in the transition zone.
Although Pennington Seed led the way, there have been plenty of tall fescue varieties developed since KY-31 entered the market. The Rutgers University program and NexGen Turf Research have research and breeding programs to develop original varieties.
KY-31 has wider blades, a coarser texture, and a lighter green color than other tall fescue varieties on the modern market.
Kentucky 31 Characteristics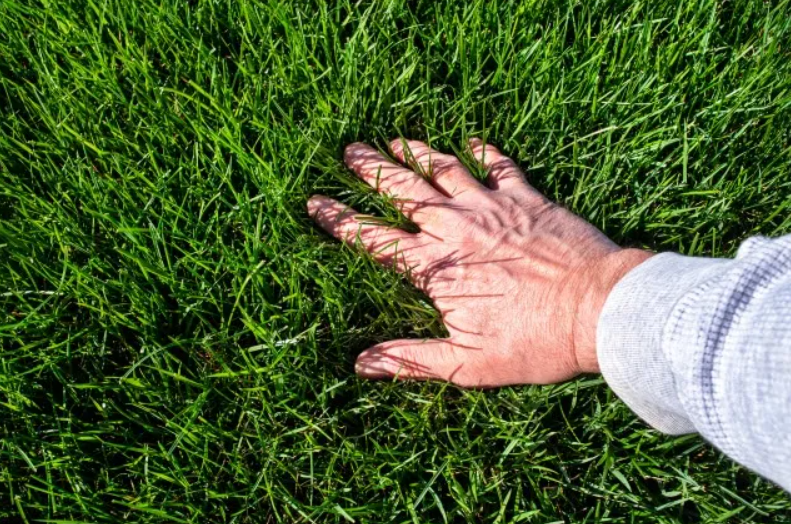 Kentucky 31 roots more deeply than other cool-season grasses and it germinates more quickly than Kentucky bluegrass. These characteristics make this variety of K-31 more shade-tolerant than things like ryegrass and Bermudagrass, which means it's perfect for lawns with lots of trees.
Kentucky 31 naturally grows in bunches and spreads via tillers, or vertical shoots that grow from the base of the plant. Because of this, it rarely spreads outside its boundaries and isn't as aggressive as other grasses that spread.
Key features:
Attractive dark green color

Modern fine texture

Ideal cool season grass for northern and transition zones

Drought and heat tolerant

Grows well in shade

Stands up against traffic

Disease resistant

Forms in bunches

Low-maintenance and economical
Pros:
Heat and drought tolerant

Hardy

Disease resistant

Low-maintenance
Cons:
Not as soft, dense, or lush as other grasses

Must be reseeded every 1-3 years

Grows vertically quickly and needs to be mowed often
Lawn Care Calendar
KY-31 is like all tall fescue grasses in that it grows best during the cool of the fall and the spring. If you time your lawn care tasks alongside these times, you'll maximize your Kentucky 31 lawn. Because weather can be unpredictable, you can look to your grass for guidance on timing.
For people who live farther north where the spring comes later and fall arrives earlier, you'll want to adjust your lawn care calendar to match this timing. Make sure you know when to expect the first frosts.
March, April, and May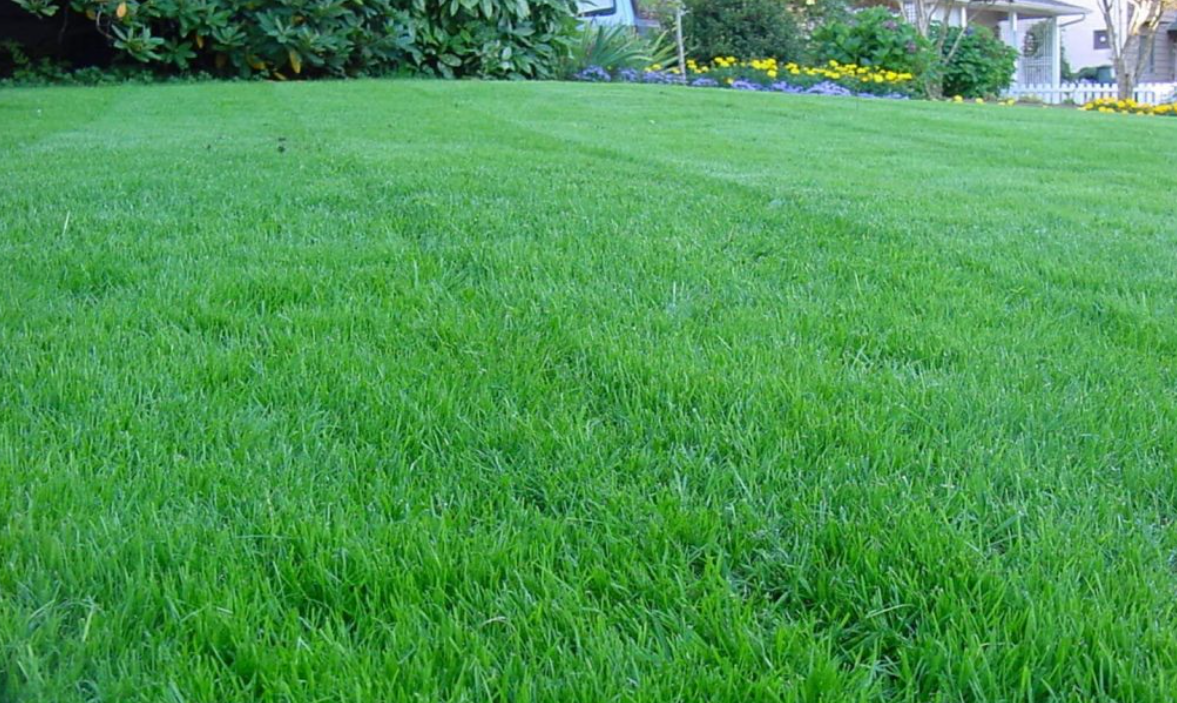 As soon as your fescue begins to grow in the spring, you can start mowing. Kentucky 31 should be kept at 2-3 inches high. Make sure you remove the first clippings to prevent winter-related lawn diseases.
You can apply a pre-emergent and seed your Kentucky 31 in early spring before soil temperatures reach 55 degrees. Make sure you seed at least 60 days before you treat to prevent an interaction.
Maintain a dense, uniform look by seeding new areas or overseeding where your lawn is thin. Kentucky 31 germinates the best with the soil is 50-65 °F. You can get a soil thermometer at your local garden retailer.
Control any broadleaf weeds that have emerged in late spring and then feed the lawn with fertilizer. While excess fertilization can cause stress, following the instructions on the label will help your lawn grow denser and help to choke out weeds.
Don't treat newly seeded areas until you've mowed at least 3 times and wait 3 weeks before you overseed these treated areas.
Kentucky 31 lawns need 1 inch of water per week, so supplement any rainfall with irrigation to encourage deeper root growth.
June, July, and August
Because fescue thrives in the spring and the fall, you'll want to increase your mowing height to 3-4 inches during the hot summer months. It helps the grass resist the stress that comes from the summer heat and drought. Mow often enough that you don't have to remove more than ⅓ of the blade.
Fertilize your lawn during these months to add iron, which will keep your lawn looking green and healthy rather than dry and brown. Increase watering to 1.5 inches every week to increase heat and drought tolerance.
While your Kentucky 31 fescue will adapt to many different soil types, the soil should remain between 5.5 and 7.5 in pH. Perform a simple soil test to confirm your pH levels and make sure your lawn doesn't need any soil amendments like lime.
September, October, and November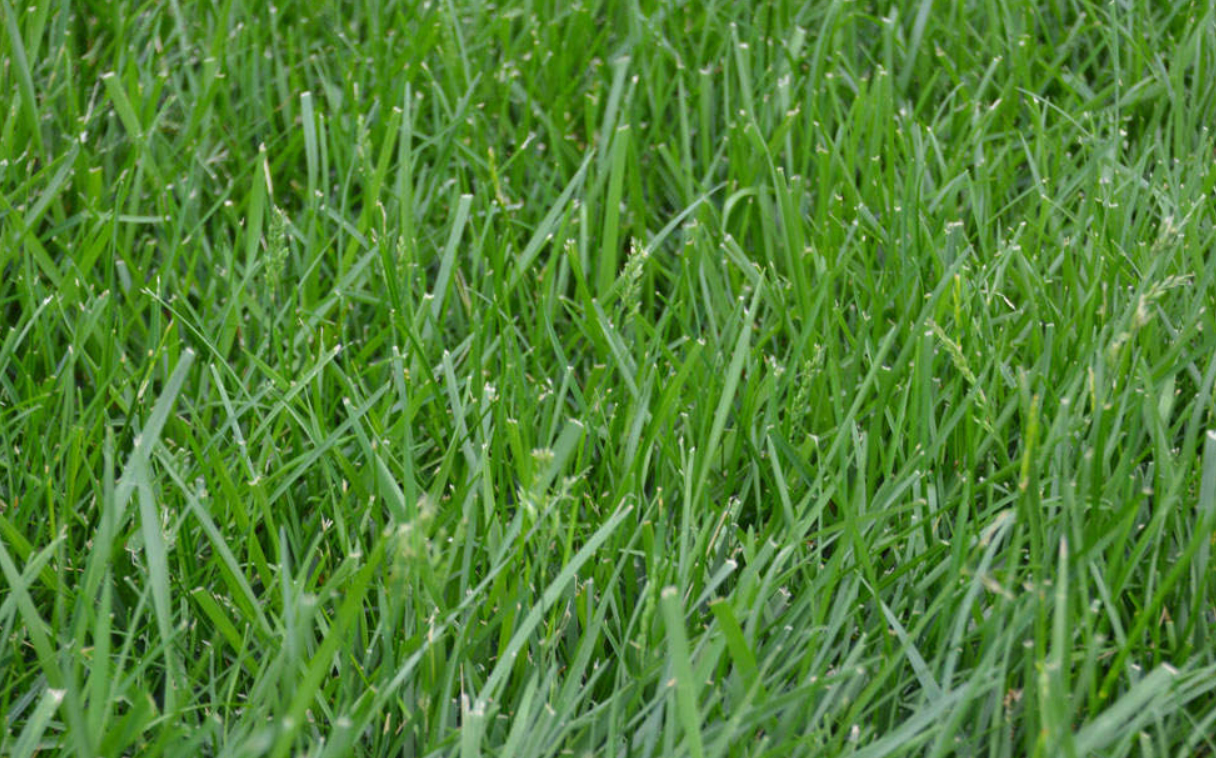 Gradually cut your lawn down to 2-3 inches again and continue mowing until it stops growing.  Use a pre-emergent to control weeds and apply it 6-8 weeks before the first frost.
It's a good idea to be overseeded every 1-3 years, so if you plan to seed or overseed, spot-treat for weeds rather than aiming for full coverage. Seed 45 days before the first frost to make sure it's established before winter.
Reduce watering in northern areas to 1 inch every 10-14 days, but continue watering in southern transition areas so that your lawn gets 1 inch of water per week.
Because Kentucky 31 grows in bunches, it doesn't need dethatching, but you can aerate in compacted soil so your grass will recover more quickly. Rack or mulch leaves to reduce the risk of disease and encourage healthy growth.
December, January, and February
If you live in southern transition zones that require mowing farther into the season, maintain normal heights as the weather allows. Make sure it still gets 1 inch of water per week from rain or irrigation.
Northern Kentucky 31 lawns need to be free of winter debris. Flush pet urine and de-icing salts as the ground begins to thaw in the spring and prepare your mower, weed eater, and other lawn tools to make sure they're ready.
Alternatives
Many brands offer a Kentucky 31 tall fescue grass seed, but Kentucky 31 tall fescue isn't the only type of tall fescue you can get. There are plenty of other varieties that have come from years of research, breeding, and improvement. Here are some of the many tall fescue options if you're looking for tall fescue grass for your lawn.
Scotts Turf Builder Grass Seed, tall fescue mix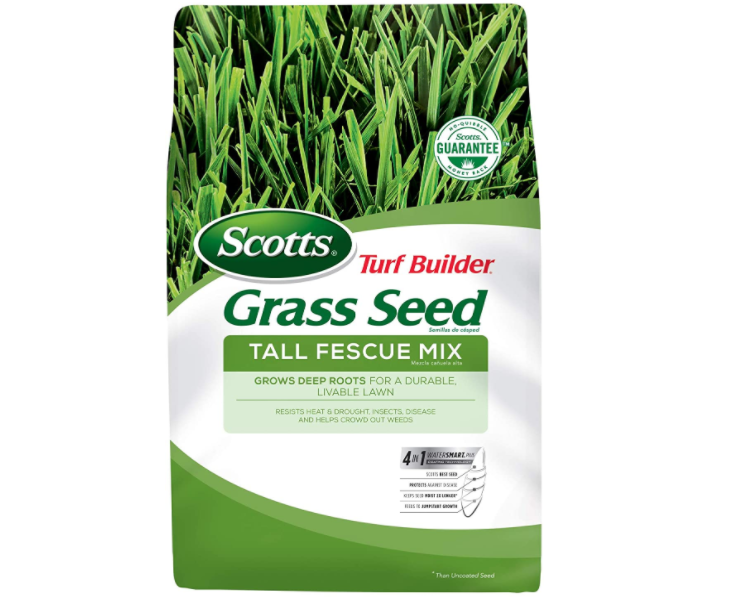 Scotts offers this mix with coated seeds that produce a heat-tolerant lawn. It has a blend of fescue varieties bred in the south and is designed to increase a typical tall fescue's resistance to heat.
The coating on the seeds contains an agent to help retain water and keep seeds damp before they germinate. They also have a fertilizer to boost growth and an antifungal to reduce disease.
It comes in a 7-pound bag that will seed up to 1750 square feet. It's perfect for transition states, but because of its increased heat tolerance, may also thrive better than other varieties in the southern transition zone and even the south.
Like traditional fescue, it will also grow well in northern states and will survive in sunny and shady areas.
Pennington Kentucky 31 tall fescue grass seed
Pennington has been offering Kentucky 31 tall fescue, the most popular type of tall fescue, since the 1950s. This variety has a light green color, grows well in full sun and moderate shade, and is drought and heat resistant.
These seeds are also coated to protect them from fungal infections and to promote growth. It grows best in northern zones and will not handle the high temperatures of southern states. It comes in an 8-pound bag that will cover 1000 square feet.
Eretz Kentucky 31 tall fescue grass seed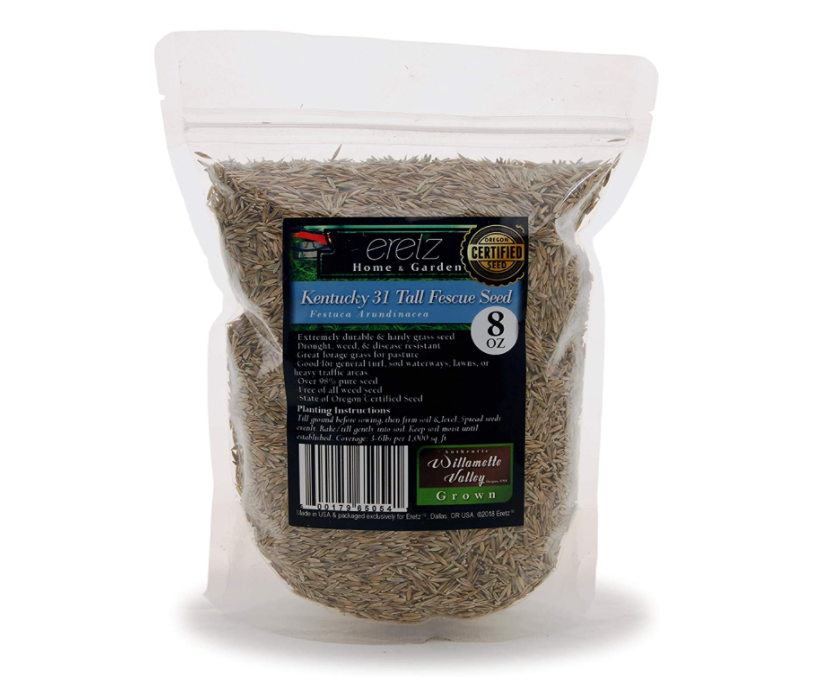 This Kentucky 31 variety doesn't have anything but seeds. There are no other types of seeds, no fillers, and no coatings. These seeds are great for people on a budget because they're not treated with expensive additives. It will go a lot farther than other varieties.
You can use Eretz K-31 for general seeding in your lawn, but it's also a great option for livestock and wildlife. It's durable and drought-resistant and can withstand a lot of traffic. A 5-pound bag will cover up to 1000 square feet.
FAQ
If you're looking for the best type of grass for your lawn, Kentucky 31 tall fescue may be a good option. However, there are many other types of grass, and you may still have questions. These frequently asked questions may help.
Question: Is Kentucky 31 tall fescue any good?
Answer: Kentucky 31 is one of the oldest and most proven types of lawn grass. It has a coarse texture and light green color. It's one of the most popular options because the price is right and it's easy to maintain. It also withstands wear, heat, and drought well. It's ideal for the average lawn in transition zones and to the north.
Question: How long does it take Kentucky 31 tall fescue to grow?
Answer: It only takes about 7-14 days for your Kentucky 31 tall fescue to germinate after seeding. If you seed your lawn in the spring, you'll notice more density throughout the growing season. If you seed in the fall, make sure you do it 45 days before the first frost to ensure it is established before winter comes. You'll notice more growth next spring.
Question: Does Kentucky 31 grass come back every year?
Answer: Tall fescue is cool-season perennial lawn grass. It will come back every year but grows the best during the spring and fall. It's also one of the most cold-hardy grass varieties you can buy. While it will come back every year, you may need to increase density by seeding or overseeding to compensate for thin or damaged areas.
Question: Does Kentucky 31 tall fescue spread?
Answer: Kentucky 31 tall fescue is a bunch-forming grass. It will naturally grow in clumps rather than creep. Other creeping grasses spread through horizontally growing stems above ground and below ground stems called rhizomes.

Alternatively, Kentucky 31 tall fescue spreads through vertical growing shoots called tillers. These grow up from the plant's base rather than out. While it can spread, it won't spread as vigorously as others.
Final Thoughts
My recommendation is the Scotts brand because it's reputable and coated with a material that makes the seeds more hardy. However, for an affordable bag of seeds, Eretz is also an excellent option.
Kentucky 31 was the original tall fescue brand on the market and is still a proven performer today. It offers economical, resilient, low-maintenance lawns that are attractive and hardy enough to resist wear.