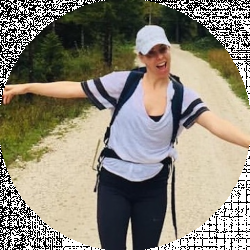 Latest posts by Jodie Chiffey
(see all)
If you're trying to turn your yard into a summer paradise, then you need to be sure that your grass fits that aesthetic. You want grass that is, the kind of grass the sun glistens off. Soft grass that's easy to walk across barefoot.
Sadly, this doesn't come so naturally for most yards. However, two grass types would perfectly fit your yard—Tall Fescue vs Bluegrass. In this article, I'll be comparing these two grass types, and hopefully, it will help you come to a decision on which would be better for your yard.
Main Differences Between Tall Fescue vs Bluegrass
The main differences between Tall Fescue vs bluegrass are:
Tall Fescue is resistant in almost all climates, whereas some Bluegrass varieties will struggle in heat and drought conditions.

Tall Fescue requires a small amount of maintenance but whereas Bluegrass needs a lot of maintenance.

Tall Fescue soil temperatures have a small gap of 60° to 65° Fahrenheit, whereas Bluegrass soil temperatures have a larger gap than most other grass types at 59° to 86° Fahrenheit.
Bluegrass Characteristics and Traits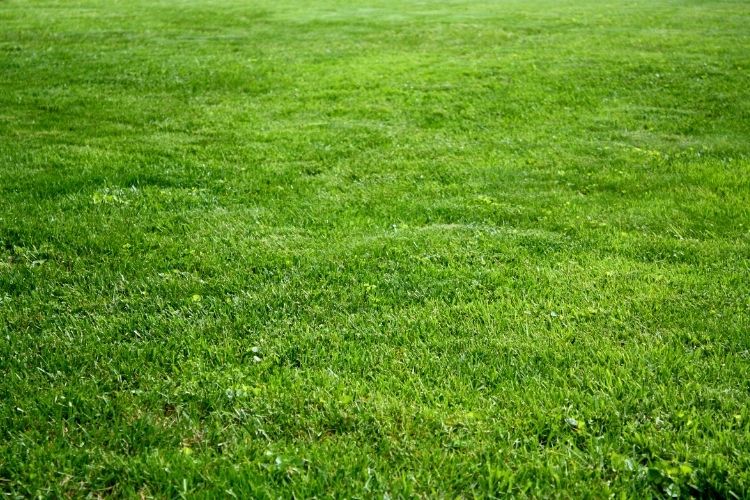 Bluegrass is popular because of how durable it is, especially in winter conditions.
Bluegrass will repair itself after being damaged. Kentucky Bluegrass is the best cool-season grass for resisting cold climates. It can survive in shaded areas for a short while, but it's best kept out in full sunlight.
Certain varieties of Bluegrass are susceptible to damage from heat and drought conditions.
How to Plant Bluegrass
Before planting Bluegrass, you should aerate your yard, this means the roots will be able to grow deeper, and your lawn will be healthier for it. If you're looking for the right aerating tool I recommend it, check the recent article we published on the best lawn aerators.
Bluegrass should be planted in grass hardiness zones 2 to 6. In addition, bluegrass should be planted in soil that's at a temperature of 59° to 86° Fahrenheit. Your soil should also be at a pH level between 6.5 and 7.2.
How to Care for Bluegrass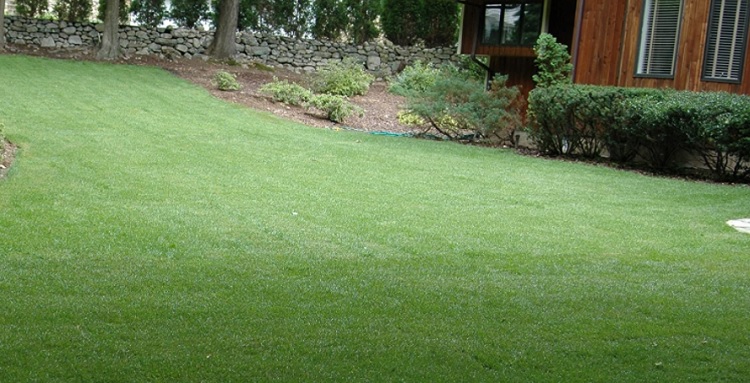 To keep your Bluegrass healthy and beautiful, there are a few things you'll need to do.
watering
You don't need to constantly water your bluegrass. Once a week should suffice. If you do end up overwatering it, there is a bigger chance of disease outbreaks. In the case of applying fertilizer, you'll need to apply water after. If you're planning to do this during the week, I recommend killing two birds with one stone.
Mowing
Your lawn should be around 2 ½ inches close to a mower that has a sharp blade. Don't cut your bluegrass too short. For reference, you shouldn't be taking off more than a quarter of the leaf blade. You should mow your lawn two times per week.
Disease Control
Bluegrass is a bit more susceptible to diseases than most other grass types. However, if you regularly use a disease prevention product when needed, you should be fine. And if kept in the correct conditions, it'll be healthier and less likely to catch a disease.
Bluegrass Pros and Cons
Pros
Bluegrass will self-repair quickly after taking damage

It can easily take heavy foot traffic

The temperature gap is larger than most leaving you more room to grow at varying temperatures.

Bluegrass has a great tolerance against colder conditions, better than every other cool-season grass type.

If kept in a healthy condition, you won't find your bluegrass contracting diseases often.
Cons
It is very high maintenance

It can easily be damaged due to stress

Struggles when growing in shaded areas

Can be damaged in heat and drought conditions
The Case for Bluegrass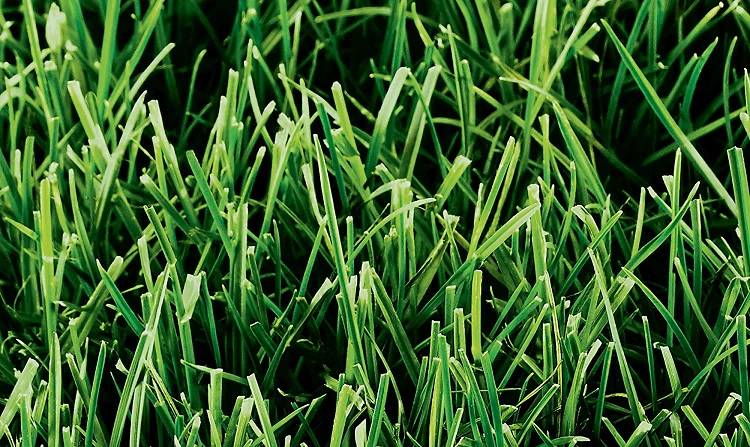 Bluegrass is an excellent cool-season grass, and while the negatives might put you off, if you're ready to take on the work and have the right conditions, I highly recommend this cool-season grass.
These are a few things to consider before you start growing Bluegrass:
Will you be able to mow the lawn at least twice a week?

Can you currently aerate your grass before planting the seeds?

Will your soil be at a temperature between 59° and 86° Fahrenheit?

Are you in grass hardiness zones 2 to 6?

Has your soil got a pH level between 6.5 and 7.2?
Recommended Product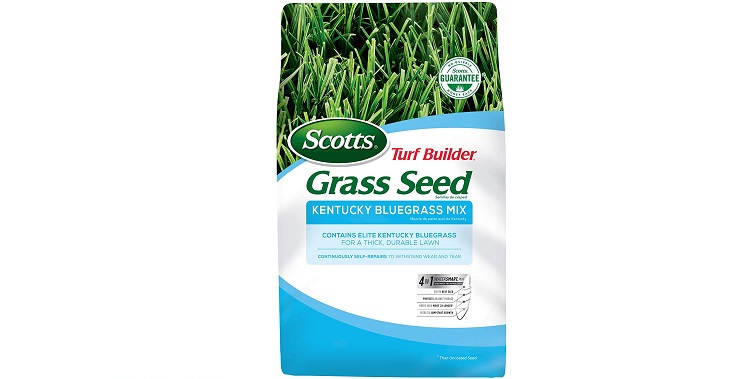 Scotts Kentucky Bluegrass Mix is one of the most popular Bluegrass seeds on Amazon. Scotts branded seeds boast their WaterSmart PLUS technology-coated seeds. Which supposedly keeps seeds moist for twice the length of time compared to uncoated seeds. This helps protect the seeds from disease.
However, there are other companies out there that might suit you better.
Tall Fescue Characteristics and Traits
Tall Fescue grass is prevalent due to its adaptability to various climates.
This seed is seriously resistant to high heat, cold temperatures, and diseases. It will even survive well in droughts and can handle heavy foot traffic. It's one of the toughest grass types you'll find. This is because the root system goes 2 to 3 feet deep, which is far deeper than other grasses designed for the cool season.
How to Plant Tall Fescue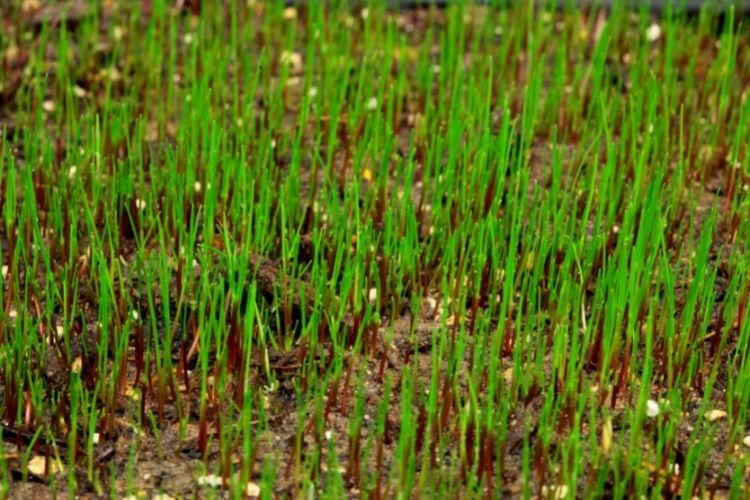 If you're looking for the best time to plant Tall Fescue, most people will recommend towards the end of Summer or early in the fall as it will get cooler, and the grass will flourish better. However, if you're looking to look after your garden during the Summer, you can't go wrong planting it at the end of Spring.
Tall Fescue will grow best when the soil is between 60° to 65° Fahrenheit. The pH levels should be between 5.8 and 6.5. The plant hardiness zone should be 3 to 8. If all this seems correct, you'll have your grass germinated in around 14 days. During the growth period, you should water your seeds daily.
How to Care for Tall Fescue
It's important, as with any grass, to keep it clean. So, to avoid this, there are a few things you should do to maintain it well.
Mowing
You should be mowing your Tall Fescue grass 2 ½ to 4 inches. Mow at least one to two times a week to keep it neat, clean, and healthy.
watering
You won't need to irrigate your lawn unless you're experiencing a long period of heat, dryness, or wind. If the grass is dark bluish Gray color, curled leaves, wilted leaves, or footprinting, then that is a good indication it might be time to water the grass. If you receive rainfall during the week, that will be enough to keep it growing.
Aerating
Aerating should be performed before or just at the start of a peak of a growth period. This is your grass can grow well again. It should also be done before fertilizing. If you're looking for the best tool for the job, we have a very recent article covering finding the best lawn aerator.
Tall Fescue Pros and Cons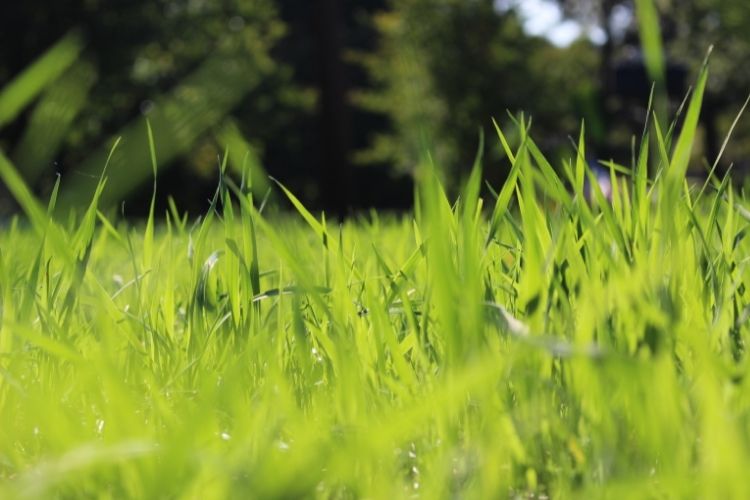 Pros
Low maintenance in comparison to other options as it doesn't need to be watered much

Resistant against pretty much all-weather conditions

Tall Fescue germinates astoundingly quick in comparison to other grass types, usually taking around 14 days

Tall Fescue looks great because of the look of its blades

It's great at resisting diseases and pests in the right conditions
Cons
Fescue is resistant most of the time, but it can quickly gather pests and diseases in wet weather.

It's not the best for children due to the sharp and coarse blades.

I don't recommend rolling around in it.
The Case for Tall Fescue
If you're looking for grass that will look great in your yard while being resistant to different climates and low maintenance, then this is likely what you're looking for.
However, there are a few things you should take into consideration first.
Will you be able to mow the grass?

During germination, will you be able to consistently water the grass?

Is your lawn a grass hardiness zone of 3 to 8?

Is your soil at a temperature of 60° to 65° Fahrenheit?

Can you keep your soil pH levels at 5.8 and 6.5?
If this all sounds manageable, then I, Tall Fescue, might be the grass you've been looking for.
Recommended Product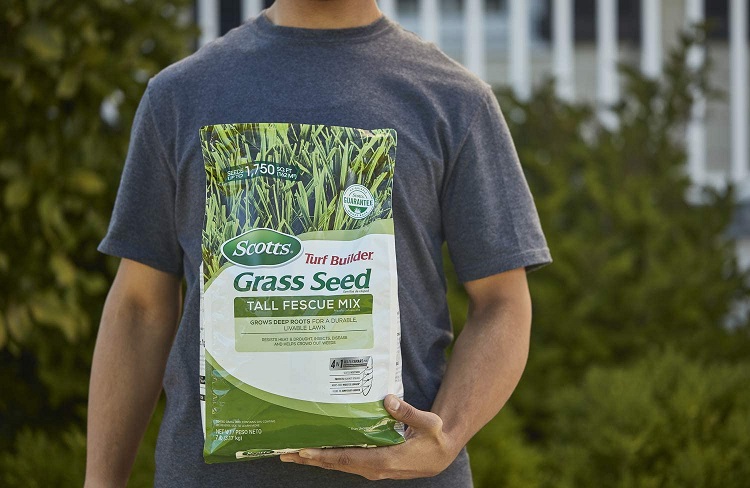 Scotts Turf Fescue Mix is very popular on Amazon. It has a revolutionary WaterSmart technology that coats all the seeds. This keeps it moist for twice the usual timeframe and helps growth during the germination period.
Alternatives to Bluegrass and Tall Fescue
Bluegrass and Tall Fescue grass are great, but I've listed a few alternative cool-season grass types below.
Bermudagrass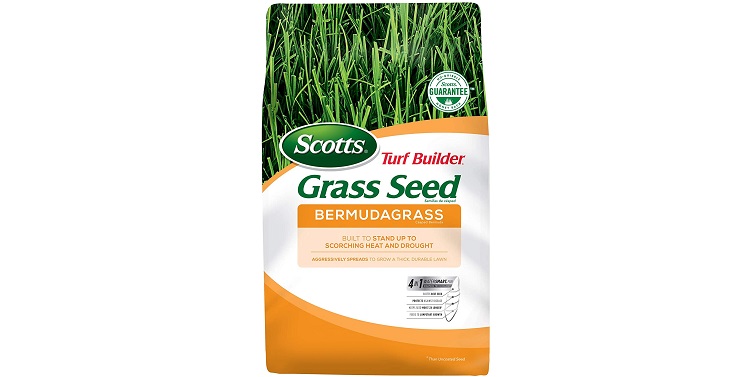 Bermudagrass is a great alternative to Tall Fescue. It thrives best in warmer weather. However, it does grow quite aggressively, and for that reason, you'll need to cut it a lot otherwise, it could spread to unwanted places like the pavement.
We've already done an article talking about Bermudagrass, and we even compared it to the different types of Fescues. So, if you're interested, check out our article between Bermudagrass vs. Fescue .
Other Fescue Grass Types
There are plenty of other Fescue grass types to pick from if Tall doesn't suit your needs. Such as Creeping Red Fescue, which suits more shaded lawns.
There is also Hard Fescue, which will suit people planning to plant on elevated soil. It also comes with the benefit of not needing to be mowed often. We covered other Fescue types in our Bermudagrass vs Fescue grass post.
Perennial Ryegrass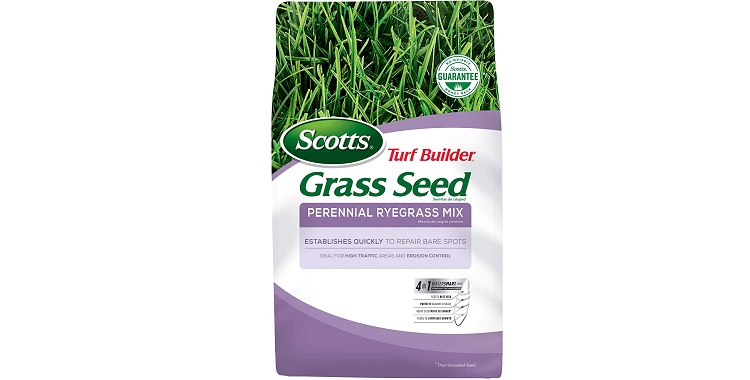 Scotts Perennial Ryegrass Mix is another popular choice for cool-season grass. It grows taller than Kentucky Bluegrass, but if you're looking for long, luscious grass for your lawn, this is a perfect choice. It grows at a rapid rate, so you will need to keep it cut.
It is extremely resistant against wear and tear; it can handle a lot of foot traffic compared to other cool-season grasses.
FAQs
Question: Does Tall Fescue Grow All Year Round?
Answer: Tall Fescue will grow better and stronger when the temperature is cool, in Spring and Fall generally. However, it can stay green all year round and continue to grow healthily if the conditions are right, and you continue to maintain it and nurture it.
Question: Does Bluegrass Grow All Year Round?
Answer: Bluegrass is a perennial grass type meaning it will come back every year. It grows best, like all cool-season grass types, in cool weather conditions. Meaning it's best to grow it in Spring and Fall.
Question: What Temperature does Bluegrass go Dormant in?
Answer: The growth of Bluegrass will stop at temperatures above 80 Fahrenheit. However, it will start to slow at 70 Fahrenheit.
Concluding Thoughts
I believe I've presented you with some of the best seeds available in terms of cool-season grass. Tall Fescue will likely heed better results if you're looking for a grass to keep alive all year round because it's low maintenance. However, it isn't the best for families with younger children due to the sharp and coarse blades.
Bluegrass is an excellent option for people who want to put a bit more work and effort into their yard. It's high maintenance, but if you keep it consistently healthy, it will be rewarding. Hopefully, you got what you needed from this article. Check out one of our many other excellent articles on garden care like this one on How to Grow the Perfect Grass Lawn You'll Love.