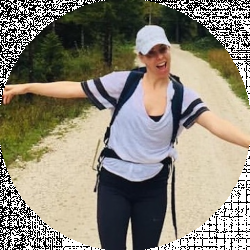 Latest posts by Jodie Chiffey
(see all)
Leaf blowers are versatile machines that make removal of dirt and debris from lawns, pathways, and all other parts of a courtyard. Having some of the best leaf blower attachments at your disposal can extend the range of activities you can perform with these gardening tools.
These accessories are designed for different purposes, as they can make it easier to reach the gutter or improve the blower's maximum airspeed. Most attachments are designed for a specific application, and you can only use them in a particular context.
Hence, the first step you need to take before starting to look for a leaf blower attachment is to determine which activities you want to perform.
In this article, I will take you through all stages of the leaf blower attachment selection process and suggest several attachment options that might be the right fit for your tool. Browse through our guide to the best Craftsman leaf blowers to learn more about the models this brand offers.
At a Glance – The 5 Best Leaf Blower Attachments
Selection criteria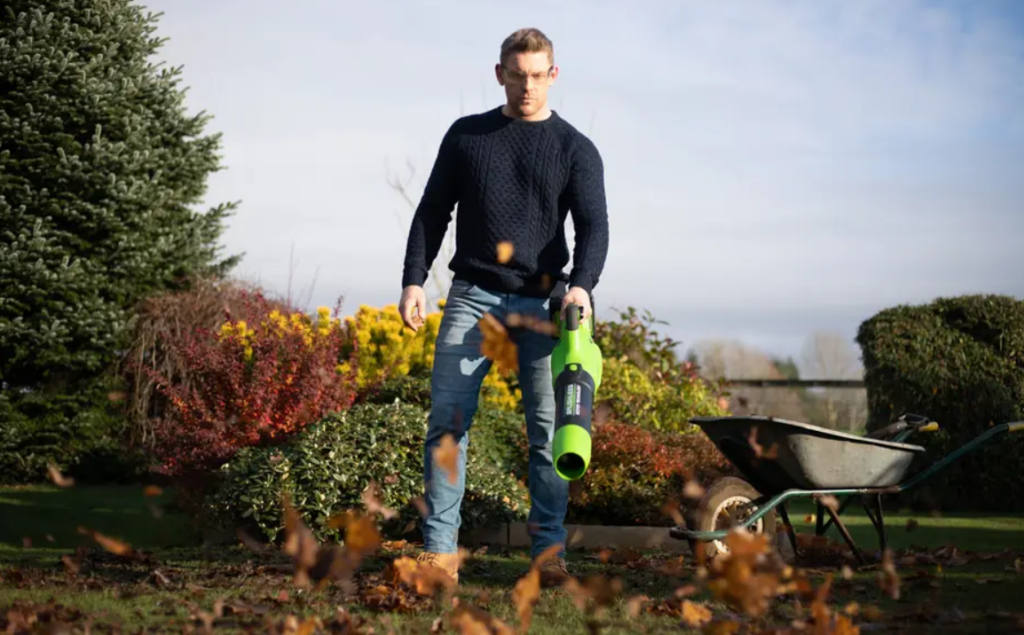 All industry-leading brands offer a variety of accessories designed for specific models that extend the range of their capabilities. In addition, some attachments are labeled as universal, but that doesn't mean that they're compatible with all leaf blowers on the market.
Compatibility was one of the most important parameters I used to select the attachments I included in this article. Let's take a look at several other criteria I employed to shortlist the best leaf blower attachments.
Type of leaf blower attachment – I aimed to offer a versatile selection of different types of leaf blower attachments. That's why the attachments you'll find in this article can help you clean the gutter, collect leaves or get rid of heavy debris.
Compatibility – Nearly all attachments you'll find in this article are designed for specific leaf blower models, and only one option is compatible with leaf blowers produced by different brands.
Read our Husqvarna 150BT review if you're searching for a new backpack leaf blower.
Types of leaf blower attachments
Depending on their intended use, leaf blower attachments can be divided into several categories. Brands usually design these accessories for just one or a handful of their models. Consequently, you may not be able to fit a Makita nozzle on all leaf blowers this brand produces.
Here are some of the most common types of leaf blower attachments:
Gutter cleaning attachments – Using a blower without an attachment to clean the gutter can be dangerous since standing on the roof or ladder while holding a gardening tool can easily lead to an accident. These attachments allow you to clean the gutter while standing safely on the ground.
Leaf collection systems – Most blowers feature a vacuum mode that lets the user collect leaves. Collection systems offer an easy way to store large quantities of leaves and lawn debris. These accessories are sometimes combined with the mulcher add-on that cuts the leaves to save space.
Go through our guide on how to find the best mulch to find out how you can use different types of mulch to make your lawn more beautiful.
Types of leaf blower nozzles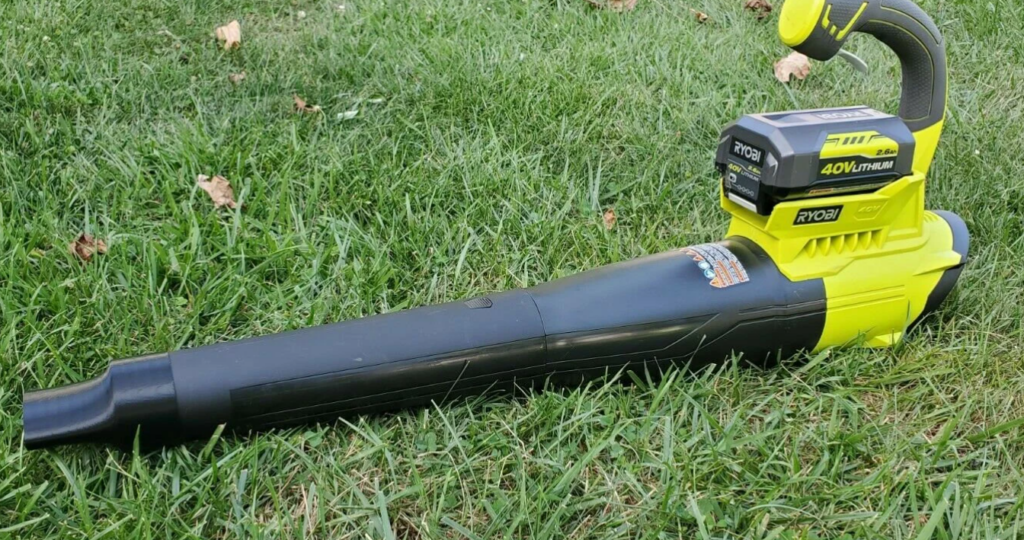 The discharge nozzle on all types of leaf blowers is designed to maximize the velocity of the air. The shape of the nozzle affects the speed at which the airstream exits the blower, which can limit the tool's reach.
Nozzle attachments can have one of the following shapes:
Round – The majority of nozzle attachments have a circular shape, and their diameters vary between 5 and 6 inches. These attachments make it easier to move large quantities of wet and heavy leaves.
Flattened – The narrow but wide nozzle creates a fast airstream that removes dirt and debris in its proximity. The power and speed of the air decrease as it moves further away from the blower.
U-shaped – Besides gutters, a U-shaped nozzle can help you clean all areas of your courtyard or workshop that are hard to reach. These attachments are often used in combination with extension tubes that enable you to stand at a safe distance from the area you're cleaning.
Check out our guide to the best lawnmower replacement blades if you're searching for a new blade you can install on your lawnmower.
Leaf blower attachment kits
Instead of buying a single attachment, you can get an entire kit that contains multiple pieces. Attachment kits are usually equipped with parts designed specifically for gutter cleaning, but you can also find kits that contain multiple nozzle attachments.
The attachments included in a kit are rarely universal, so checking if the elements are compatible with the blower model you have is paramount. A gutter cleaning kit usually features several connectable tubes, an extension tube, and a U-shaped nozzle that allows you to direct the air into the gutter.
Most kits have tubes that are approximately 11 feet long, which should be enough to reach the gutter on a one-story house from the ground, but you're going to need longer tubes if you want to clean gutters in two or three-story houses.
Go through our guide to the best sod cutters if you need a tool you can use to remove sod from your lawn.
When to use a leaf blower attachment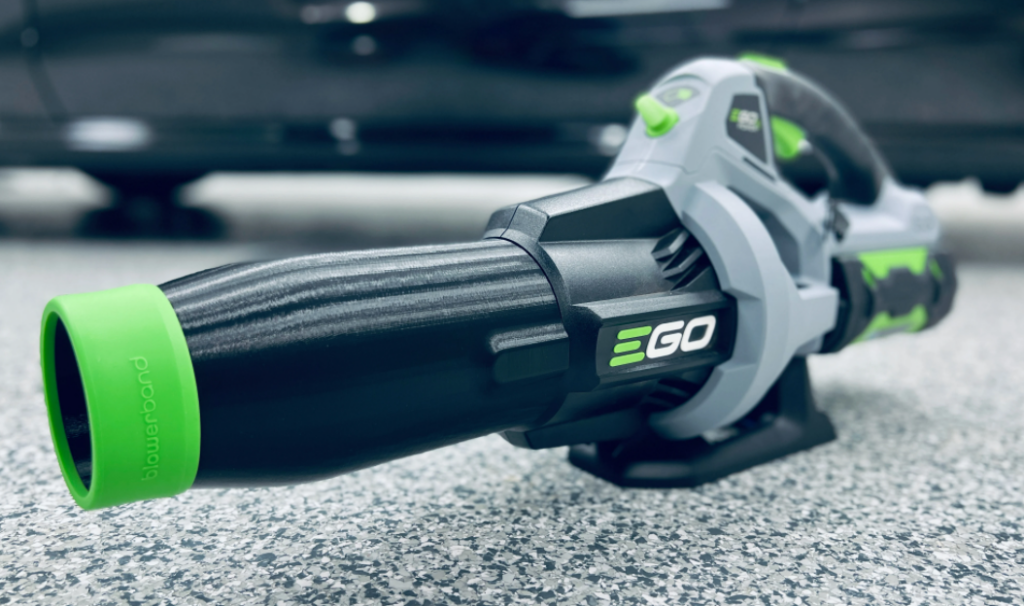 Using a blower without any attachments has its limitations, and you may struggle to collect leaves or remove persistent dirt from your driveway.
A U-shaped nozzle is designed to make the process of cleaning a gutter easier, but you can also use it to flush dirt from a wheelhouse or remove sawdust from your workshop.
Flattened nozzles allow you to move heavy leaves, but you can utilize them whenever you want to maximize the blower's MPH output and lower its CFM output.
Please read our guide to the best grass catchers to learn more about lawnmower attachments that collect grass clippings while you're mowing a lawn.
The most important factors to consider while choosing leaf blower attachments
Most leaf blower attachments have a very specific role, so you should only consider getting leaf mulching or nozzle attachments if you want to perform actions these parts are designed for.
You won't have a lot of options to choose from since most brands produce a limited number of accessories for their leaf blower models. I've shortlisted several factors that can help you find the right attachments for your leaf blower, so let's take a closer look at them.
Compatibility issues
Although some attachments can fit on leaf blowers manufactured by different brands, the vast majority of nozzles, collection bags, and extension tubes are designed to fit on a handful of blower models.
You need to know the blower's model number to determine if it is compatible with an accessory or attachment you want to get.
This is particularly important if you're considering a nozzle or a collection bag that is labeled as universal because you can easily end up with an attachment that doesn't fit on your blower if you fail to check the list of compatible models.
Intended use
Cleaning the gutter, mulching and collecting leaves, or increasing the airstream speed that comes out of the blower are some of the most common reasons homeowners choose to get attachments for their blowers.
Knowing which actions you want to perform with your leaf blower can help you narrow down your options. You should factor in how frequently you're planning to use an attachment since there's no reason to get an attachment you are going to use once per year.
Quality of the materials
Except for collection bags, most leaf blower attachments are made of plastic. However, getting detailed information about an attachment's material can be difficult because manufacturers don't always include this information in the product description.
Checking if the part you want to purchase is made of durable material can help you determine how reliable it is. Most brands produce attachments for the leaf blower models they offer. Hence, if you have a Toro leaf blower, the best option is the get the attachments produced by the same brand.
Attachment's length
You'll only have to consider this factor if you're searching for a gutter cleaning kit. You must know the height at which the gutter is positioned to choose a kit that is long enough to reach it from the ground.
Most kits feature tubes that are 11-feet long, while some attachments can be extended up to 15 feet. Also, you should make sure that the kit comes with a U-nozzle that guides the airstream directly into the gutter.
Price range
Leaf blower attachments are affordable, and they usually cost from $20 to $100. Nozzles are arguably the least expensive attachment you can get since their price rarely exceeds $20.
Gutter cleaning kits and leaf collection systems are more expensive, but you won't have to spend more than $50 to get either of these accessories. Most brands don't offer warranties, and you'll have to get another attachment if you damage the one you have.
The advantages of leaf blower attachments
Improved efficiency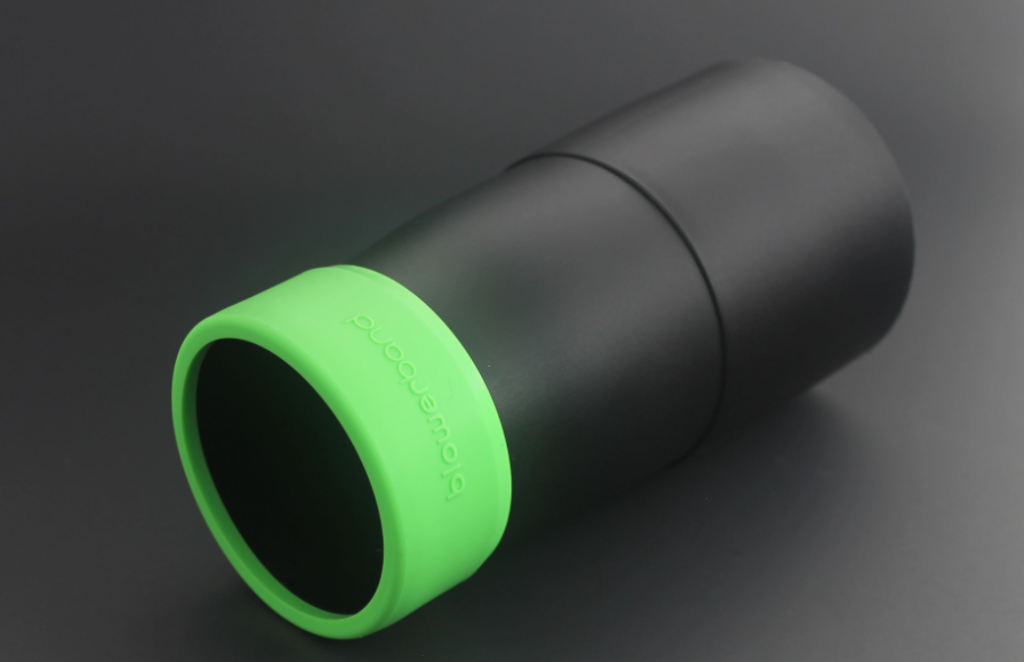 Installing an attachment on a leaf blower will make it more efficient, and it will enable you to perform a specific task effortlessly. For example, tasks like collecting the leaves or cleaning a gutter are much easier to complete with attachments.
Mounting an attachment is easy.
Installing an attachment on a leaf blower won't take more than a minute of your time. This gives you the freedom to change or remove attachments as you move from one area of your courtyard to another.
Low cost
You won't have to spend a lot of money to get multiple attachments for your leaf blower, as most kits and attachments cost less than $100. These parts are usually durable and you don't have to replace them often.
The disadvantages of leaf blower attachments
Homeowners don't use leaf blower attachments often
Most homeowners clean the gutter or mulch the leaves twice per year, so the chances are that you're not going to use leaf blower attachments very often.
Top 5 leaf blower attachments
EGO Power Plus AGC1000 – The best leaf blower attachment for gutter cleaning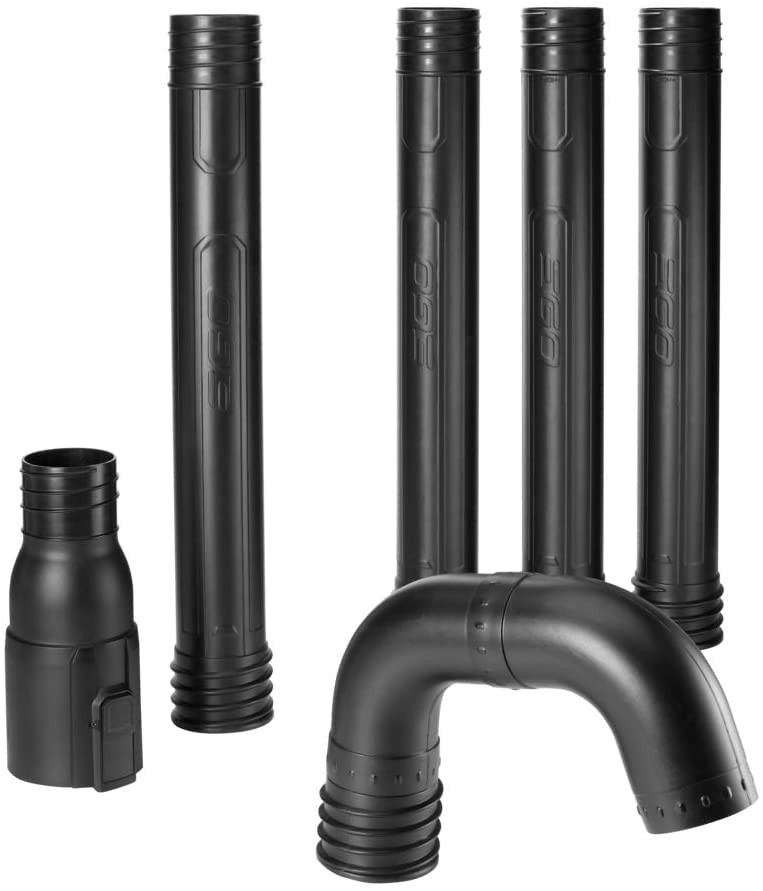 Owners of EGO Power Plus 530CFM, 575CFM, 580CFM, 615CFM, 650CFM, and LBX600 leaf blowers should consider getting the AGC1000 gutter cleaning attachment kit. The kit comes with four connectable tubes and a U-shaped nozzle that guides the airstream into the gutter.
The length of the tube and nozzle is just 8.6 feet, so you may struggle to reach gutters that are more than 10 feet away from the ground level. The nozzle is adjustable, and you can choose in which direction you want to push the debris.
Pros
Connecting the tubes is easy
It makes the gutter cleaning process safer
Works with most EGO Power Plus blowers
Reasonable price
Cons
Reaching the gutter can be difficult
Connections between tubes can get loose over time
Toro 51662 – The best leaf blower attachment for leaf mulching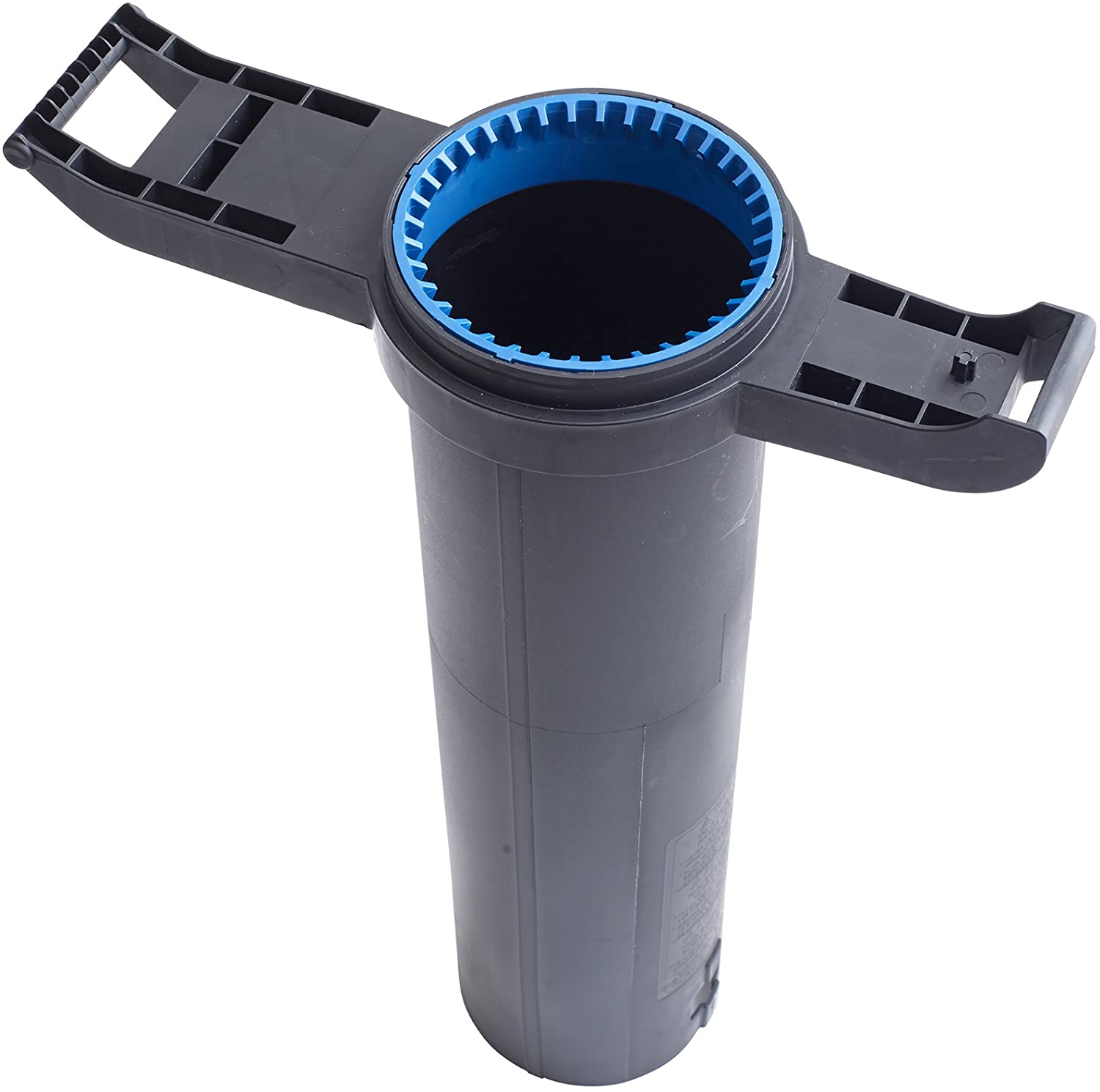 You can install the Toro 51662 Shredz-All Shred Ring on nine brand's leaf blower models. This mulching attachment shreds the leaves you vacuum, which helps save space in the collection bag.
Hence, installing this part can be useful if you're collecting a large quantity of dry leaves since you won't have to empty the vacuum bag very often. The part is mounted directly onto the blower, and it can be removed quickly whenever you want to stop using it.
The attachment doesn't come with a debris collection bag, and you have to purchase this accessory separately.
Pros
Excellent upgrade for Toro blowers
It eliminates the need to empty the debris collection bag often
Simple installation process
Generates a fine mulch
Cons
It doesn't perform well with wet materials
Not very durable
Makita TP00000199 – The best nozzle for Makita leaf blowers

The Makita TP00000199 nozzle makes it easier to remove wet and heavy leaves from your lawn. This attachment is 21 inches long, and it allows you to remain comfortable while using your electric Makita blower.
The part's nozzle is just 2-inches wide, and it allows you to direct the airstream wherever you want. In addition, mounting this accessory on a leaf blower only takes a few seconds, which enables you to switch between different nozzles effortlessly.
Pros
Eliminates the need for frequent bending to reach remote spots
A great addition to the Makita's original nozzle set
Narrow nozzle profile increases airspeed
Inexpensive
Cons
Not compatible with all Makita blowers
Some parts of this nozzle may deteriorate quickly
WORX WA4058 – The best leaf collection systems for leaf blowers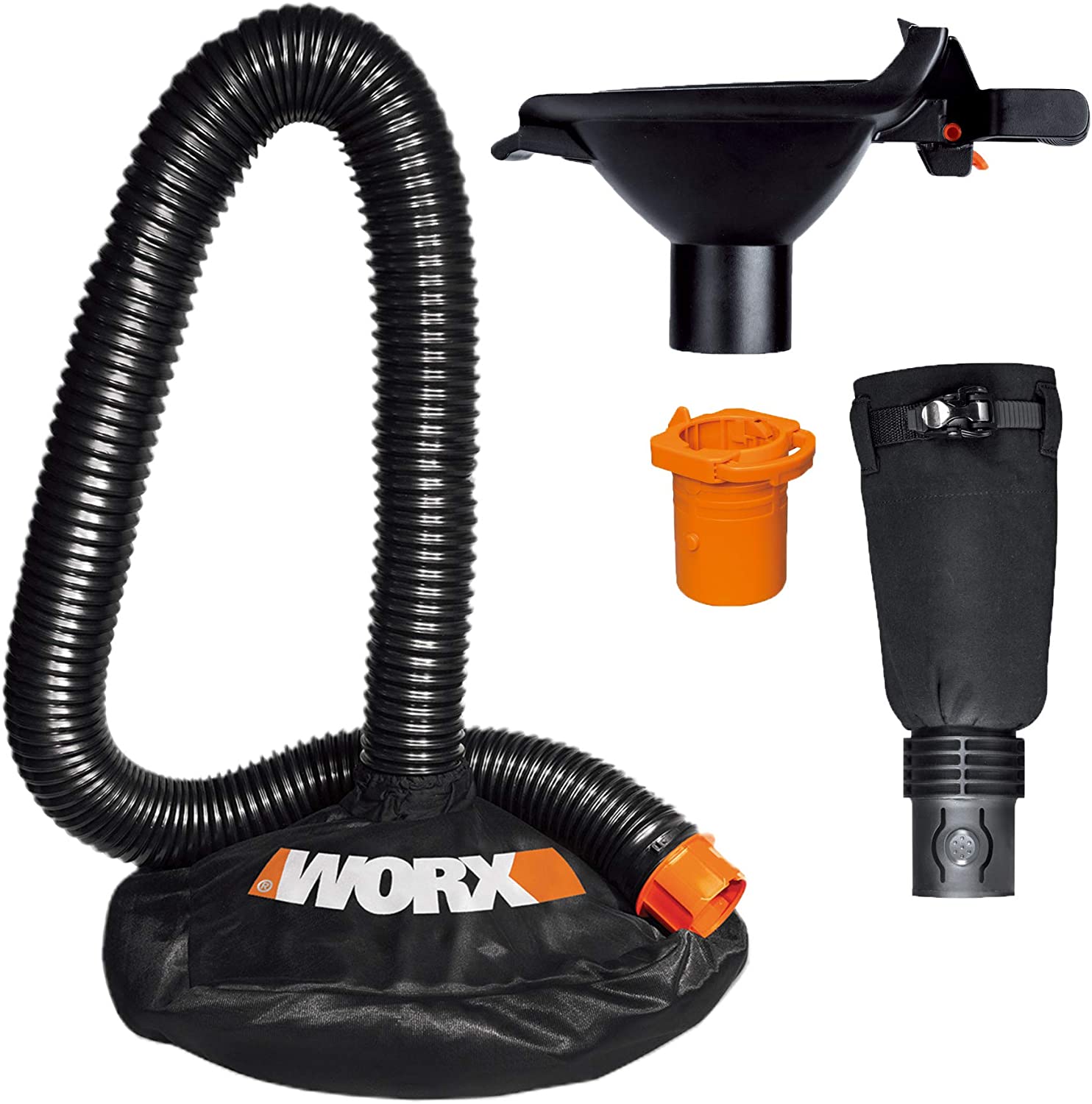 The attachment like the WORX WA4058 eliminates the need to use debris collection bags because it allows you to store the leaves you collect directly into a waste bin. Its mesh hood can cover 32 to 96-gallon containers and keep the leaves at the same place while you're using the blower.
The WA4058 has an 8-foot hose that allows you to move freely without having to move the waste container. This attachment has a variable fit connector that enables you to attach it to leaf blowers produced by different brands.
Pros
Great for high-volume leaf collection tasks
Tube adapter has a universal fit
No assembly required
Long and flexible hose
Cons
Fastening the mesh hood isn't always easy
Universal adapter is prone to clogging
Sun Joe SBJ6-GA – The best gutter cleaner attachment for Sun Joe leaf blowers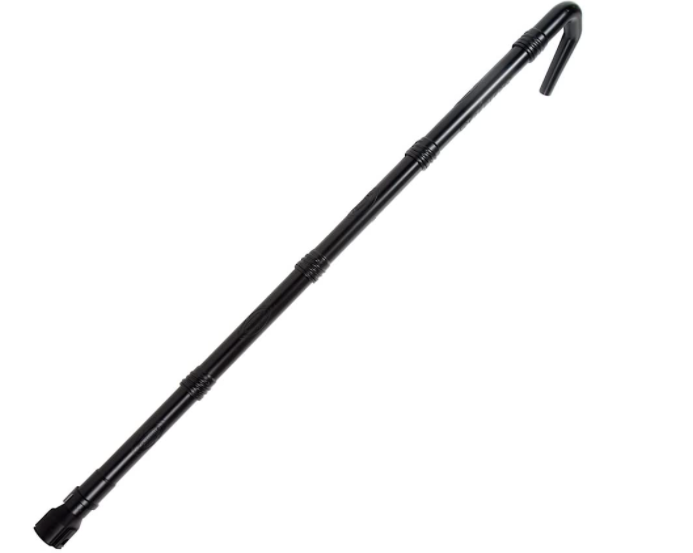 Cleaning the gutter with a Sun Joe blower will be much easier if you get the SBJ6-GA gutter cleaner attachment. This attachment is compatible with several Sun Joe leaf blowers, including the models from the iOBNV series.
This kit contains four connectable tubes that are 15-feet long when combined and a U-shaped nozzle that makes it easier to drive debris out of the gutter. All components of this attachment for Sun Joe blowers are made from PVC plastic.
Pros
Pivoting tubes allows the user to choose the direction of the airflow
Lightweight and durable
Tight connections between tubes
Adjustable tube length
Cons
Blowers may struggle to deliver high CFM airflow at heights above 10 feet
Cleaning pine straws with this attachment can be difficult
Frequently asked questions about leaf blower attachments
Question: Do I have to clean leaf blower attachments?
Answer: Yes, you do, especially if you're using attachments that enhance the leaf blower's vacuuming capabilities.
Question: How often should I use gutter cleaning attachments for leaf blowers?
Answer: You should clean the gutter in early spring and in the fall to ensure that it won't overflow during the rainy season.
Question: Are leaf collection systems better than debris collection bags?
Answer: Debris collection bags provide you with a higher degree of mobility, but they limit the number of leaves you can collect in one go.
Question: Do leaf blowers come with attachments?
Answer: Yes, some leaf blower models come with several attachments, but they're rarely equipped with accessories you're going to need to clean a gutter or push heavy leaves.
My verdict: Deciding which attachment is the best option for your leaf blower
Attachments offer you a way to improve your leaf blower's performance capabilities as they make it easier to collect vast amounts of leaves or remove sawdust from your workshop. Most accessories for these gardening tools are used only a few times per year, so you won't have a chance to use them often.
Nozzles are probably the most practical attachment for a leaf blower, as they allow you to choose where you want to direct the airflow or increase its speed.
I recommend getting the EGO Power Plus AGC1000 gutter cleaning kit if you're struggling to keep the leaves or pine straws away from the gutter. An attachment like the Makita TP00000199 might improve your level of comfort while using a Makita blower.
Which leaf blower attachment are you going to choose? Let me know in the comments, or continue reading our guide to the best lawn sprinklers to find a model that will keep your lawn fresh.