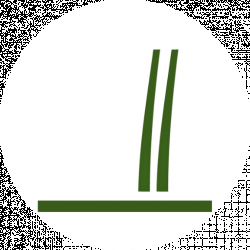 Latest posts by Turf and Till Team
(see all)
Most likely, you have some grass or lawn that needs to be cut, and you can't do it manually. Well, I can attest that may be whatever you heard from people about Cub Cadet XT1 is nothing but the truth as far as the performance and efficiency are concerned. 
Cub Cadet XT1 is a machine that outdoes other devices from other brands following its unique features. With this machine, you get to enjoy many things, including cutting grass for acres and acres of land.
In this article, we will discuss everything in detail, but right before that, let's discuss what you need to consider before embarking on the purchase. The following are the factors to consider in purchasing a Cub Cadet XT1 Review.
Cub Cadet XT1 Buying Guide 
It is every user's dream to buy a mower that fulfills their needs and desires, and Cub Cadet XT1 is not exceptional. You want to be sure that the one you will opt to buy will be the best.
Without any doubt, you will get many models of the Cub Cadet, but by focusing on the following factors. You will have the right machine serving your taste and preference without breaking your bank account. 

Consider Shape And Size Of Your Land
It is essential to evaluate the size of your land before buying a Cub Cadet XT1. This is because, for the relatively small pieces of land, you will need maybe a push mower to tight turnings and getting the job done.
If you are using your Cub Cadet XT1, it would be wise to opt for the large ones that are readable, although you might find them expensive. However, a large one will be ideal for covering large pieces of land within a short time and with no fatigue to the users.
Engine Type
Different cub cadet xt1 comes with a different engine design that would greatly influence or differ from your preference. There are those designed with a single-cylinder engine, while others have a twin-cylinder model.
It is worth noting that with the twin-cylinder motor, you get to enjoy several things, including the increased torque, which differs from the single-cylinder engine, though it is ideal for a small job.
Check For Warranty
We may take this factor for granted, but we always get struck by reality after we experience problems with the product after buying. Truth be told if a product is warranted, and it develops problems with the given time frame (warranty period); you have the right to ask for compensation if you personally never interfered with the product.
Now, Cub Cadet XT1 manufacturer is not exceptional. They give the client a warranty leaving them with no doubt that Cub Cadet XT1 is bound to last and serve them better than before. Ensure the Cub Cadet XT1 is warranted for up to five years just in case of anything while using it.
Easy Access To Controls
You should be relaxed and comfortable when working with your Cub Cadet XT1. This is not facilitated by any other thing if not the easy access to controls.
It is not surprising to find some models with controls located in some funny places that would call for users to concentrate while trying to trace them.
Let the Cub Cadet XT1 machine you choose have features and controls that are easily accessible, smooth, and more straightforward working processes.
Consider The Wheels
You need to consider the kind of wheels of the Cub Cadet XT1 you opt to buy. Standard wheels are ideal for grass that is relatively flat and smooth.
If your grass is on rough terrain or hills, it would be a good idea that you go for the Cub Cadet XT1 with a large rear wheel. They will increase traction and motion, which translates to an effective and efficient working process.
Extra Features
We are used to having improved machines whenever we have new models. With the manufacturer of the Cub Cadet XT1, this is common too. The new models of this machine may come with extras such as mulch's ability after cutting and redistributing them over the field.
Such mowers that can mulch also come with specially designed blades that can cut the grass into tiny fragments. If you don't want this feature, ensure the mower you choose instead of mulching, bags the grass clippings.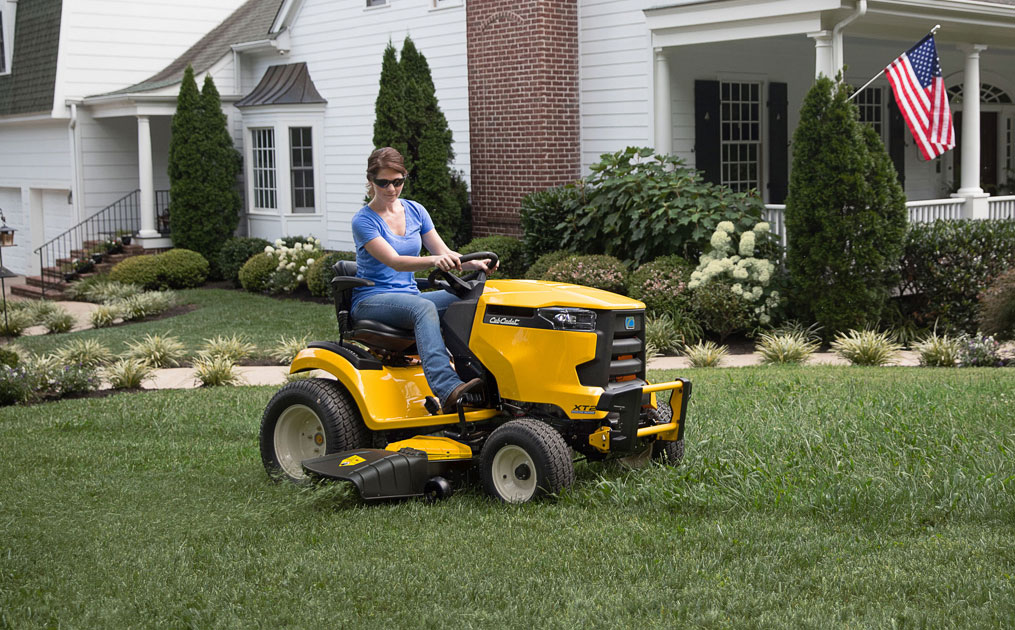 Cub Cadet XT1 Full Review
Cub Cadet XT1 is designed to take the toil out of the cutting lawn but not every other mower is meant for that. We have a smaller mower for small land pieces, electric mowers for easy operation, and big mowers like the Cub Cadet XT1 for cutting acres and acres of land.
Cub Cadet XT1 is manufactured with a 54 inches mowing deck and an impressive 24 horsepower engine making it the fastest and largest-sized lawn tractor available in the market. It is convenient and full of safety features.
Design: Lots To Admire
Cub Cadet XT1 lawn mower tractor is an impressive and powerful machine in a unique steering radius that can make you desire to go out frequently and perform the needed duties such as hauling around dirt and debris. It is reliable and easy to drive around and cuts grass even in reverse.
There is a rugged, bold, and masculine look to the cub cadet, but you will never find it intimidating to drive this mower. In terms of starting it up, it is fitted with an electric start function and auto transmission.
Cub Cadet XT1 can cruise along with any yard at a brisk following the battery loaded with 230 cold ranks amps and a 12 amp regulated flywheel alternator. It also has an in-built self-charging system that will keep the battery charged as long as you regularly keep running the mower.
Cub Cadet XT1 boasts three blades around the neck used to adjust the deck to the terrain to keep a level cut. With these blades, you have the freedom to adapt the deck into twelve different positions between one and four by just one single level.
However, it doesn't have the PTO for gauging the cutting blades since it is designed with an electric PTO that you can engage with a push or a push of a small yellow knob on the console.
Performance
Cub Cadet XT1 lawnmower features some impressive heavy-duty chassis with the ability to tackle most of the combinations of engines, transmissions, and decks that any yard could ever need. It has an adjustable seat high backed on the flat and roomy side to ensure that if the mower happens to tilt, you can slide a bit with the aid of the armrests.
With the 42 inches stamped double blades, Cub Cadet XT1 can cut the grass regardless of whether it is wet or dry, dense with thick bush or just long.
With the powerful 22HP, 725 cc engines from Kohler, this machine can cut through tough grass of all varieties without any difficulty even on the incline slopes of 10 to 20 degrees. This becomes a bonus when you realize that all mowers within the budget of Cub Cadet XT1 can't do that lot.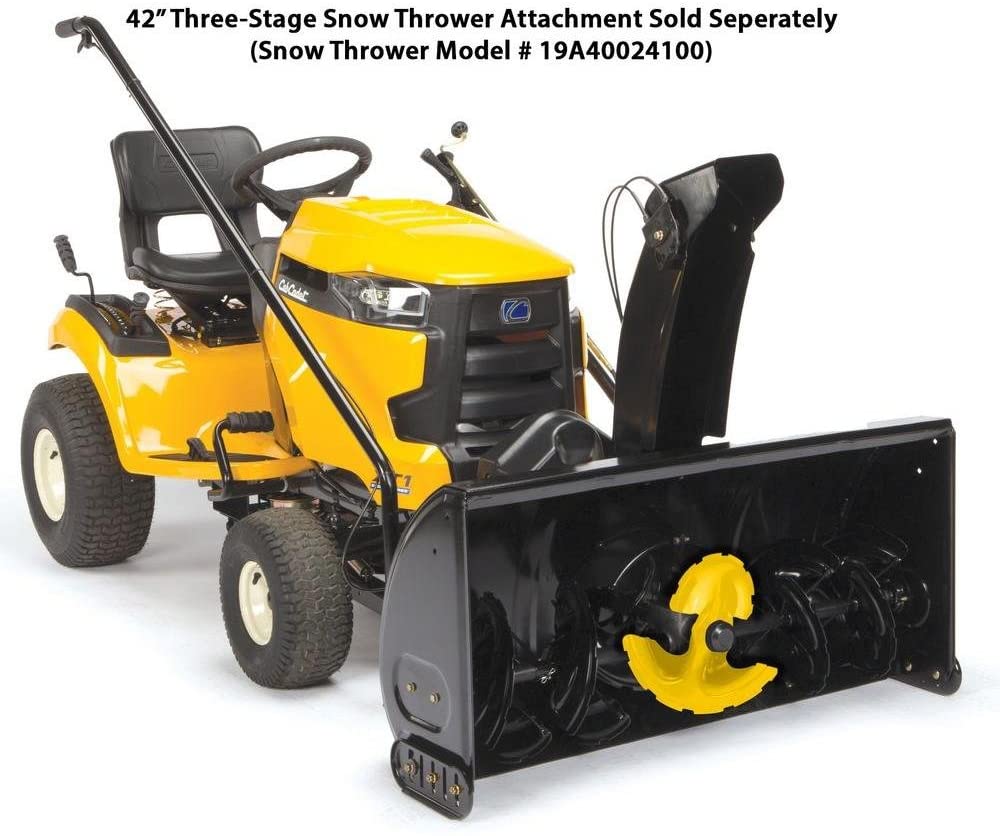 Easy To Use
Cub Cadet XT1 is designed with the ability to reverse at a speed of 3.1 miles per hour, making this machine a time-saver, but you don't have to set the mowing function when going reverse.
A large lever found on the machine's side makes it move quickly back and forth when raising or lowering the mowing neck. This is useful when you want to mow through a taller route and promptly set the decks before and after.
Having this 580 pounds mowing machine go reverse is such an excellent feature but not that simple as you will find in other mowers. There are no levers to shift with the hydrostatic transmission on the Cub Cadet XT1, and you have to push the button then press the foot pedal for it to go reverse.
It is a two steps process, but it can be that much for some users. Cub Cadet XT1 does well following the high tech, optimized steering system, and an exceptional turning radius in terms of maneuverability.
Maintenance Of Cub Cadet XT1
 As with any other tool or equipment in use, you will notice that your Cub Cadet XT1 will start experiencing imperfections that may be counted using grease and oil. You may also realize that it has got some cracked parts, but this should not scare you.
It will take time and will serve you long enough before you experience imperfections since it is durable and long-lasting with the rust-free cutting deck and clean out port for easy washing. Besides, the warranty is enough compared to other brands, and you can always take advantage of it when need be.
Safety Features
If there is anything the manufacturer gave priority while manufacturing this machine is the security and safety while using it. Starting from the neutral start option, operator presence, reverse feature, brakes pedal lock to the blade brake clutch that ensures blades do not spin as the engine runs, you can rest assured that you are safe while in this machine.
The multi Trac tire significantly reduces the slippery chances with the automatic locking rear differential for all types of weather and the yards. The front bumper also offers extra protection.
Features and specifications
12 height positions to adjust the height of the deck in 12 different incremental steps

It is easier to use and allows maneuvering around obstacles and rough surfaces through the optimized steering system

Headlight system to brighten your night 

High back seat rest for resting your back comfortably while mowing

Cruise feature that allows you to a handoff approach in case you have spaces to mow.

Rubberized steering grip to increase comfort through the reduction of the tingling that you may experience by your hands

Tight turn around radius to increase maneuverability

A large capacity fuel tank with the fill cap on the sides and not under the hood with the fuel tank stickers on both sides helps you know the tank's fuel level

Deck washer system that allows you to connect the deck to a water hose for more effective cleaning

The warranty period of three years on serviceable parts and five years warranty on the chassis and axle panels
Pros
The driving system of Cub Cadet XT1 is automatic

It is easier to steer and push

It has a washout port

Cub Cadet XT1 has an ergonomic grip

It has a high back seat making it comfortable

Reliable

It is versatile

It can cut grass different varieties of grass

Has advanced belt structure which makes it flexible

It is fitted with high duty accessories

16 inches turning radius makes it easier to steer

It has a cruise power controllable with just a push of a button

The cutting deck height is adjustable

Fitted with a robust 18HP Kohler OHV engine
Cons
Pack pedal might be unpredictable

The reverse feature may fault sometimes

You can slip down from the seat

Spring found under the seat makes it unpleasant

Short battery life
Alternatives for Cub Cadet XT1 
Troy Bilt 382 riding mower brings some benefits, including riding a lawnmower with the size of a wide cut walk behind the mower. You can easily store it in your garage or shed, and it is ideal for users with relatively small pieces of land.
Besides, Troy Bilt 382 riding mower has a robust 382 cc OHV engine built to last long while providing clean performance. It is equipped with an oil tank that can carry 1.3 gallons of fuel with a fuel sight window, making it simple to check fuel levels.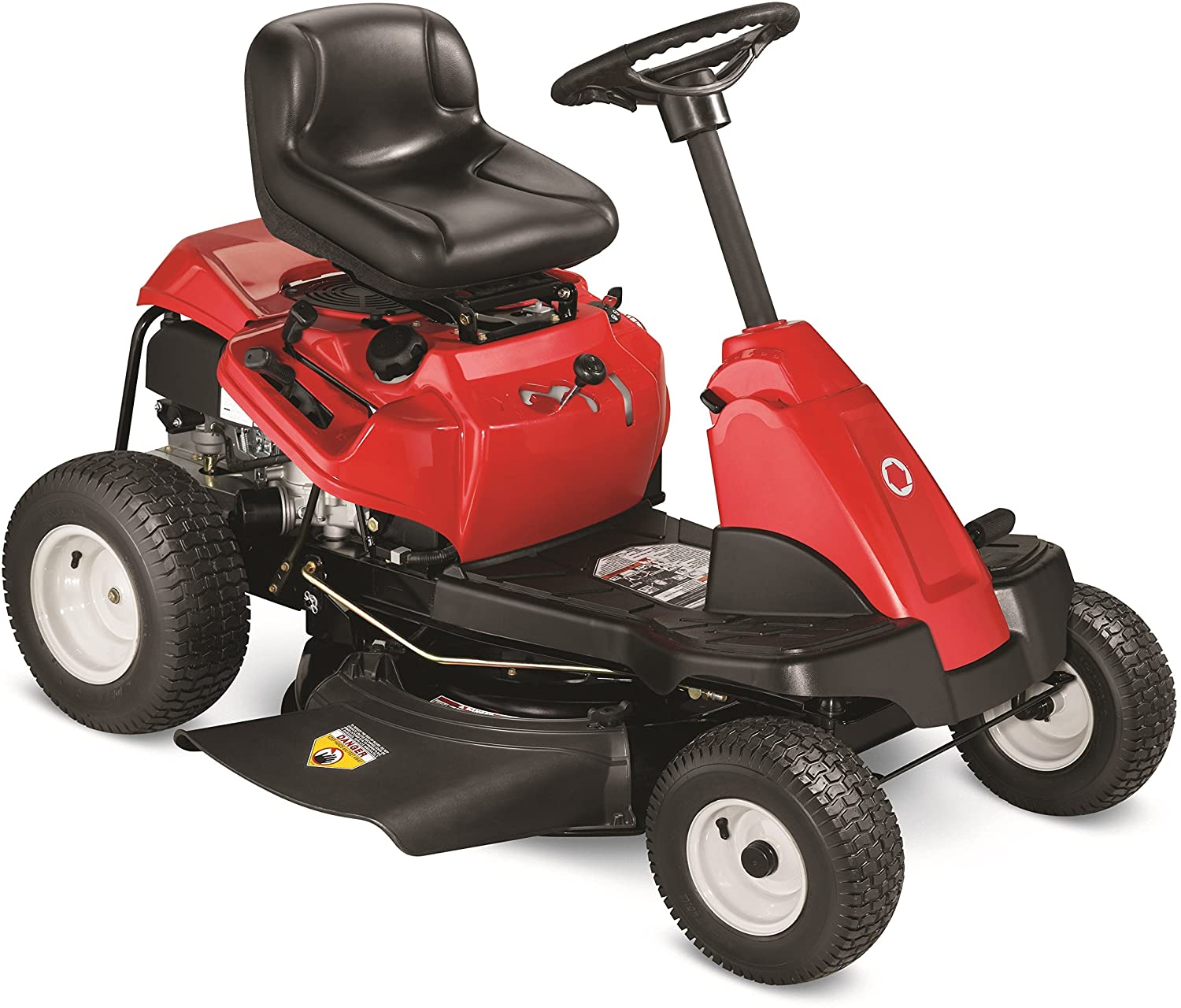 With this machine, you can adjust the blade with manual power take-off to ensure more effortless and fast blade engagement. Notably, the seat can be raised to mid-back, and the steering wheel is a 13 Inch soft grip wheel.
Troy Bilt 382 riding lawn mower comes with a two-year warranty confirming to you that the product is not guesswork and will serve long enough.
Check out our list of best riding mowers on the market today.
 Features and specifications
Powered by a 382 cc OHV engine

30 inches cutting blade with five adjustable settings

Made with an 18-inch turning radius

Manual powers take off

Ideal for people with medium-sized pieces of land
Pros
Portable

Readable fuel gauge

Comfortable seat

Eighteen inches turning radius

Six-speed transmission

Reliable performance
Cons
This is a comfortable tractor with a side discharge made to work around the clock in medium-sized and extensive-sized gardens. It can offer a first-class and an outstanding cut following the expansive, and sturdy clear cut deck.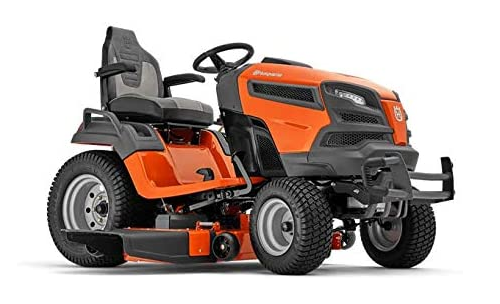 Husqvarna TS Kawasaki garden tractors come equipped with an extra high 18 inches deluxe seat, soft rim steering wheel and turn-key start, brush guard, and the fuel level window for easier monitoring of the fuel levels.
Features and specifications
24HP/726 CC Kawasaki OHV engine

Tuff torq k6 ELD hydrostatic transmission

Electric looking differential

Comfortable high back seat
Pros
Broad protection features to guard you against accidents

Overturn could be simpler to connect

Fitted with anti-scalp wheels

Made for an easy run and comfortable mowing

The battery level indicator lets you identify how long you can go long

Bright headlight for protection purposes, especially when working at night
Cons
There are some additions you need to buy separately
If you are looking for precision, comfort design, and durability, then Ariens APEX is the mower of your choice. It is packed with broad commercial features, including the fabricated deck design, a unique frame that is not common in the whole industry.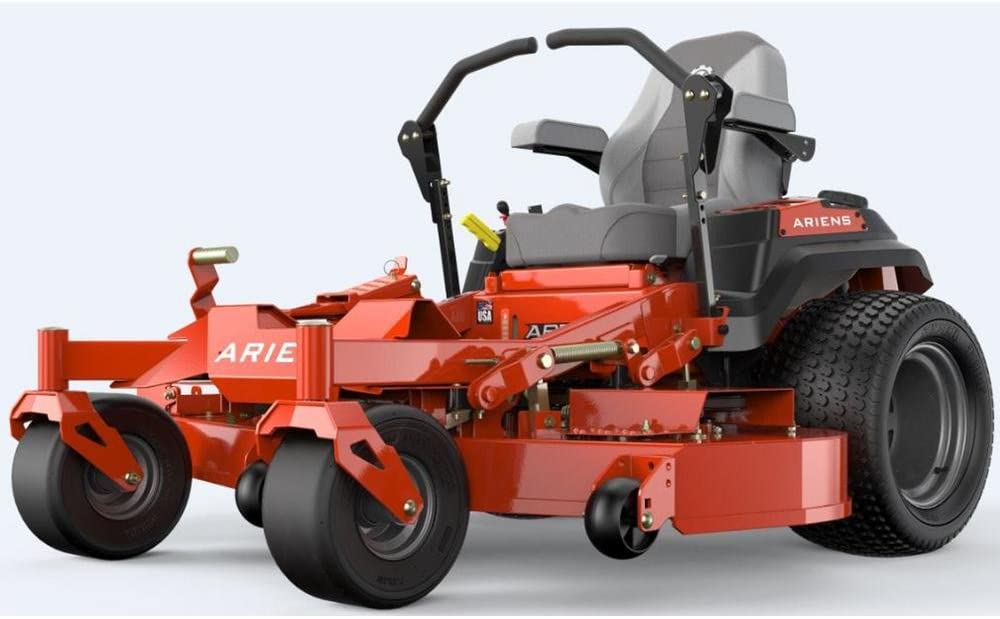 Equipped with such commercial features, Ariens APEX can bring performance home and raise the standard while making the driving experience to another level. It is worth noting that it is a refurbished product tested and certified to look like new.
The process involved in refurbishing includes functionality testing, necessary cleaning, full inspection, and repackaging. It is packed with everything in places but may arrive in a generic box.
Feature and specifications
It is large such that it can't fit on a liftgate. 

Fitted with a 24HP/ 726 CC FR series V-twin engine

It has a four-point deck mount design.

Commercial unique steel frame

Category leading large tires for traction

Armrests adjustable high back seat
Pros
Thicker rear treaded wheels for stability.

Keyless start

Robust engine muscular build and expansive steel cutting deck

Ability to mulch, cut, and bag 
Cons
It comes with a limited warranty to commercial users.
Frequently asked questions
Question: Why is my cub cadet not starting?
Answer: Most probably, it is the carburetor that is clogged, and you will have to clean it. if after washing, it is not still starting; we recommend replacing the whole carburetor. The problem may be caused by the lousy fuel flow in the carburetor that clogs it.
Question: How much can a cub cadet XT1 pull?
Answer: The maximum towing capacity it can pull is 250 lbs.
Question: How do I know if my cub cadet starter is terrible?
Answer: When the starter motor turns over or runs when the jumper is connected to the large solenoid lugs
Question: How many hours will a cub cadet last?
Answer: Cub Cadet is designed to last for 400 to 500 hours. Many of these end-users are fitted with an hour meter for tracking their usage. If you are thinking of buying a used one, consider checking for the hours used.
Conclusion
Having given you all the above information concerning the cub cadet XT1, we believe that we have provided exactly what you wanted to know.
Cub Cadet is a renowned company that has grown technologically and has advanced in the field of lawnmowers and tractors as well.
They have honestly delivered their best in their entire products and especially in the cub cadet XT1. Does this mower match your taste and preference?
Don't hesitate to make a purchase, and we believe that all will be well and will serve you better. Most importantly, ensure you maintain your mower for it to last long and serve you better.