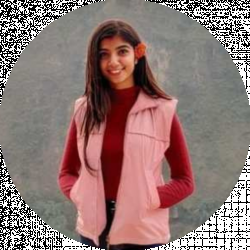 Latest posts by Rukmita Ghimire
(see all)
These days we get so many versatile tools in the market that can perform 10 different other functions besides the main functions. Sometimes, it is even forgetful that what the tool is supposed to do in the first place. In the market full of confusion and complexities, MTD Consumer Group Inc. brings TROY BILT TB110 as a breath of fresh air, which promises a single thing and does that best.
Troy Bilt TB110 is a lawnmower designed to do one simple thing and one thing only: cut grass.  It does not promise you lavish and glamourous things or look glamorous and fancy. It is what it is. It looks simple, does simple work, and makes your life simple.
If you are wondering why I am praising Troy Bilt TB110 and stressing so much about its simplicity, bear with me for the next few minutes, you will get an answer for yourself. Let us get into it.
Specifications Of Troy Bilt TB110
| | |
| --- | --- |
| Engine | Briggs and Stratton 550ex series OHV |
| Handle style | Adjustable loop |
| Starting system | Recoil with Ready Start |
| Shipping weight | 64 lbs |
| Fuel/Oil | 15oz SAE 30 |
| Fuel capacity | 0.2 gal |
| Displacement | 140 cc |
| Wheels | 7" front and 11" rear |
| Cutting height range | 6 settings-  1.25" to 3.75" |
| Deck | 21" Triaction Cutting System |
| Warranty | 2 year limited |
| Drive System | Push |
| Grass bag Capacity | 1.9 bushel |
| Discharge Type | 2-in-1, side discharge or mulch |
| Deck Height adjustment | Dual-lever |
| Price | Check the latest price |
Product Highlights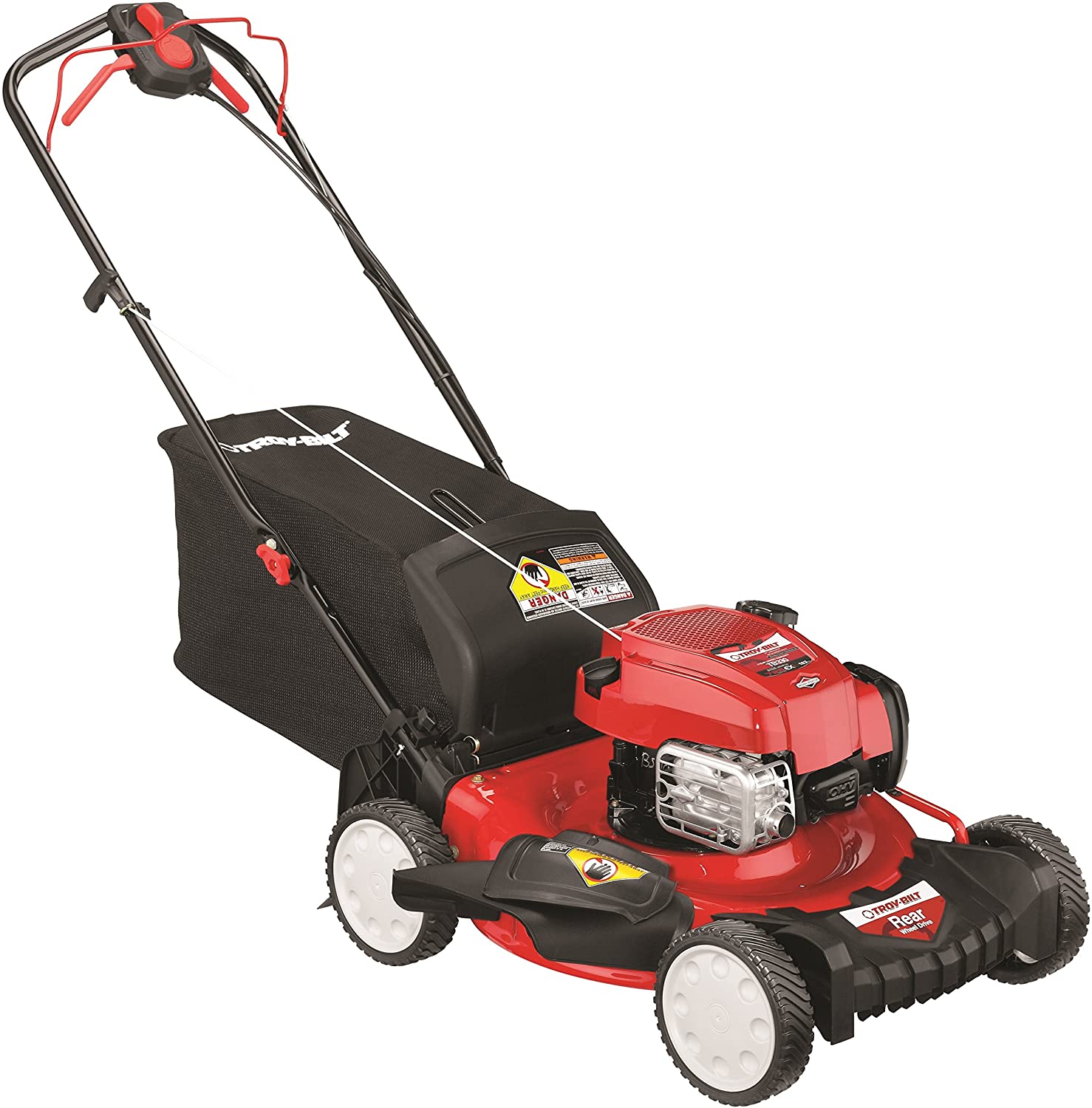 Troy Bilt TB110 is a simple, powerful lawnmower with a very powerful engine, no prime, no choke, and is easy to use. Some of the core features of oi are as follows.
Engine
Troy Bilt TB110 has a Briggs and Stratton Ready Start engine, powered by a 159 cc engine, which is a step up from the 140 cc engine of the previous generation. 550 ex Series OHV engine is featured with a simple and reliable starting that requires no choke and prime. The engine has an oil capacity of 15 oz.
Easy to use
As it requires no choke, half of your energy is already saved. Along with that, the adjustable handle makes it very easy for smaller use. Unlike other appliances, it is very easy to use even on a smaller lawn.
Wheels
It possesses 11" rear wheels and 7" front wheels that make it easy to move in any direction.
Mulch kit
It has a mulch kit that helps to put nutrients back into the soil for a healthier lawn.
Rear bag
Grass clippings are collected by a 1.9-bushel rear bag for easy clean-up and composting.
Cutting deck
It possesses 21 inches 2-in-1 cutting deck with bag and mulch capabilities.
Pros Of Troy Bilt TB110
It takes only 15 minutes to assemble. Just put in oil, gas, and bam! You will be off mowing.
It starts quickly with no prime or choke, as it possesses a Briggs and Stratton ReadyStart engine. It does not matter whether it is winter or summer; it starts on the second pull or less, hot or cold. Even after sitting neglected for months, it starts after some pulls.
Side discharge is supported by 3-in-1 convertible decks.
The height of the mower can be adjusted with the help of a dual lever that makes it easy to change cutting heights from 1.25 inches to 3.75 inches height.
A rake bumper is present along with an advanced TriAction cutting system to lift grass upright, a specially designed blade for fine mulch, and for superior grass flow, the symmetrical deck is present, eliminating the clumps.
Troy Bilt TB110 possesses a rear bag that collects grass clippings for easy cleaning and composting. Along with that, a mulch kit helps put nutrients back into the soil for a healthier lawn. It is in a way, very healthy for your lawn in the long run.
Cons Of Troy Bilt TB110
The carburetor needs to be cleaned from time to time, if not it stops starting. It might clog due to evaporation of remnant oil into sticky substance, thus requiring cleaning of the carburetor.
After using it for a few years, rear-wheel shaft assembly does not hold up. It may start to bend up, which allows the wheel to rub on the mower deck, and it becomes hard to push and wants to turn to the left.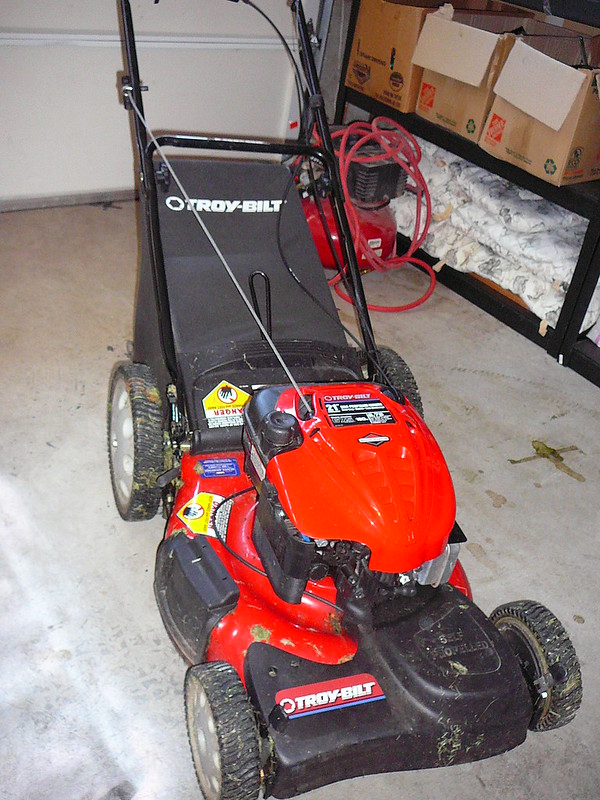 How Does Troy Bilt TB110 Perform?
Troy Bilt TB110 is equipped with a lot! And when I'm saying a lot, I mean it's Briggs and Stratton 550ex series engine, symmetrical deck, specially designed blades, and ReadyStart choke system. So if there is any discussion about the lawnmower with advanced features, the Troy Bilt TB110 secures the pride of place.
This lawnmower is one working beast with a TriAction cutting system because of which your yard/park will look as fine as you want. There's a rake bumper to lift the grass upright, blade for finer mulch, and deck for superior grass flow. Cutting systems and engine power are the two major decision-making factors. Apart from the tri-action cutting system, its engine system makes this machine more desirable.
The TB110 is powered by 140cc Briggs and Stratton 550ex series OHV engine. This engine is powerful enough to run the blade length of 21 inches in all terrain types. Also, it comes with dual-lever deck height adjustment so that you can easily trim the plants of certain heights (1.25 to 3.75 inches)
Convenience is the key to any power tool and that's what is well addressed on the TB110. It is equipped with 11 inches rear wheel and 7 inches front wheel that takes you anywhere you want to be. While you are moving forward with the mower, you're also cutting with the deck area of 21 inches.
Now coming to the functionality of the lawnmower, it can perform side discharge and/or mulching, hence the 2-in-1. If you want a clean and crisp cut, make sure you're using the side discharge function. But if you're thinking of mulching the yard as well there's a mulch kit provided. Mulching helps to nutrients back to the soil for a healthier lawn.
In the end, I will also like to add that there will not be any problem regarding the starting of lawnmowers. This is because the ReadyStart choke system it features will always start on the first or second pull.
Recommendations While Using Troy Bilt TB110
Do not mow when the grass is wet, wait until it dries up.
Mow at the suitable cutting height to make a narrower cutting path.
If the blade becomes blunt and does not cut properly, either sharpen it or replace it.
Place front and rear wheels at the same height position.
Read the manual carefully before using it.
Common Solutions If Your Mower Doesn't Start
If your Troy Bilt lawn mower is not starting, there might be a few reasons for that. Therefore, first, you need to identify your problem and find solutions. Let us see what might be your problem and the solutions if there are any.
Spark Plug
To find if your spark plug is in proper shape and order, you need to use a spark plug tester. You need to see a strong spark between the testers' terminals when the engine is cranking. If you do not see the spark, it means that the spark plug is defective and should therefore be replaced.
Besides that, if the spark plug is seen damaged, or any kind of wear and tear is seen, the porcelain insulator is cracked, or the electrode is burned away or damaged, you need to replace the spark plug.
Carburetor
The carburetor might have been clogged. If a carburetor is clogged, it is likely due to leaving fuel in the lawnmower for an extended period. Over time, some of the ingredients may evaporate, leaving behind sticky and cloggy substances. If you face this problem, clean with the carburetor cleaner, your problem will be solved.
Old or Bad Gasoline
As stated earlier, old gasoline may evaporate into sticky, cloggy, and thicker substances, which clogs the carburetor. This requires the cleaning of the carburetor as soon as possible. If cleaning does not work effectively, the carburetor requires rebuilding or replacement as per the condition.
Fuel Pump
The fuel pump has three ports: the gas out port, the gas in port, and the pulse port. The oil can enter the pulse port line due to overfilling of engine oil that prevents the mower from working effectively. The fuel pump has two small check valves on the input and output ports. The furl is prevented from reentering the gas tank by these check valves. These check valves might fail.
To determine if the fuel pump is malfunctioning, you need to check the pulse port line, check valves, and the diaphragm inside the pump. One thing you need to keep in mind is that the fuel pump is unrepairable. If the fuel pump is not working, you must replace it.
Start Switch
You need to use a multimeter to determine if the switch is defective and to test it for continuity.
Flywheel Key
If you ever hit a hard object while mowing, the engine might stop suddenly. This is because the flywheel may have sheared in half. To determine whether the flywheel is broken, you have to remove the flywheel from the engine and inspect the flywheel key. If the flywheel is broken, you have to replace it.
Alternatives To Troy Bilt TB110
If you are wondering if there are any other lawn mowers like troy BiltTB110, some of them are as follows.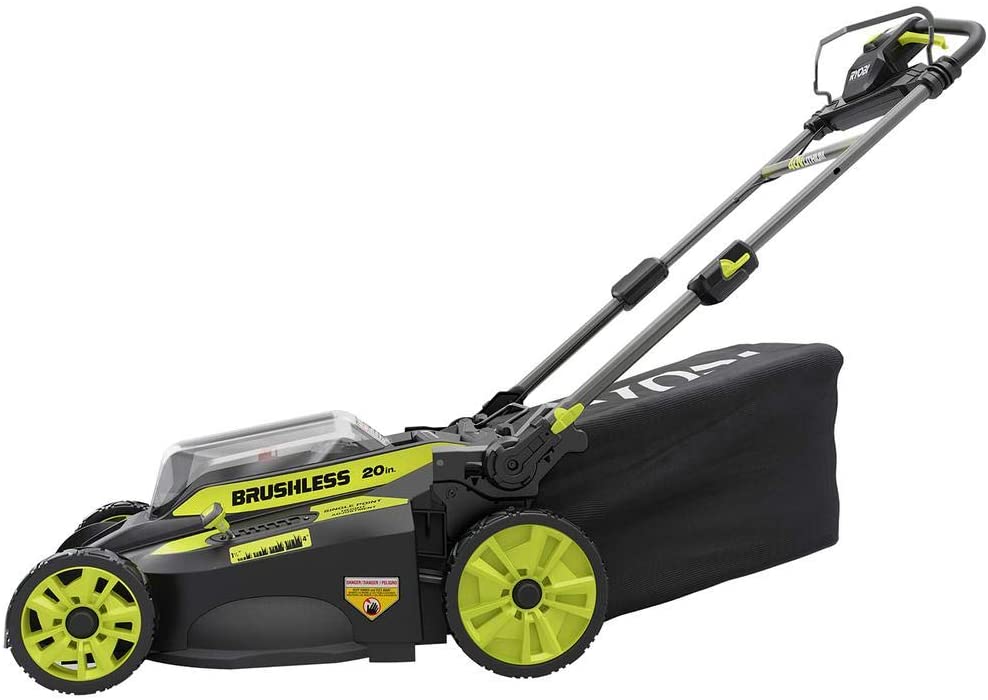 If you are looking for an eco-friendly, quiet operative push lawn mower having minimal maintenance, RYOBI cordless battery push lawn mower is your best option. It has a 20-inch deck and is powered by a 40-volt lithium-ion battery that delivers up to 50 minutes of runtime per charge. One interesting feature about this lawn mower is that it has built-in LED headlights so that you can mow at night.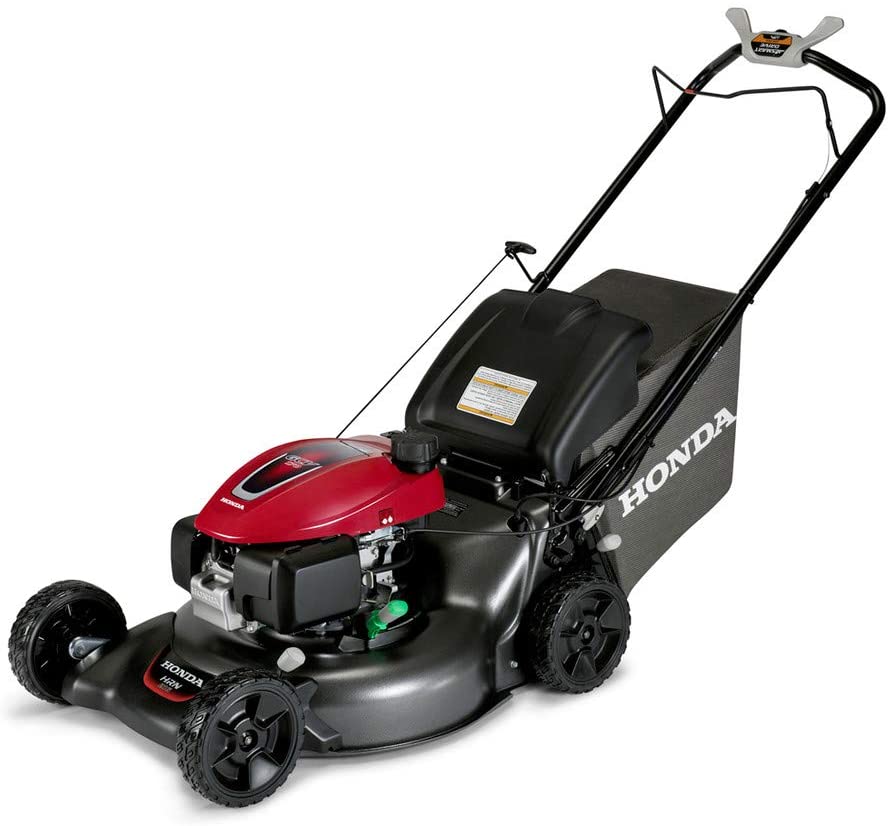 If you are tired from operating a heavy lawnmower, this is your mower. Self-propelled lawn mowers use power from the engine to turn the wheels, making them less taxing to operate. It is a powerful 170 cc engine, variable speed control, and 3-in-system for mulching, bagging, side discharge. It has a 21-inch deck. The handle can be adjusted to five positions and hence it is very comfortable to use.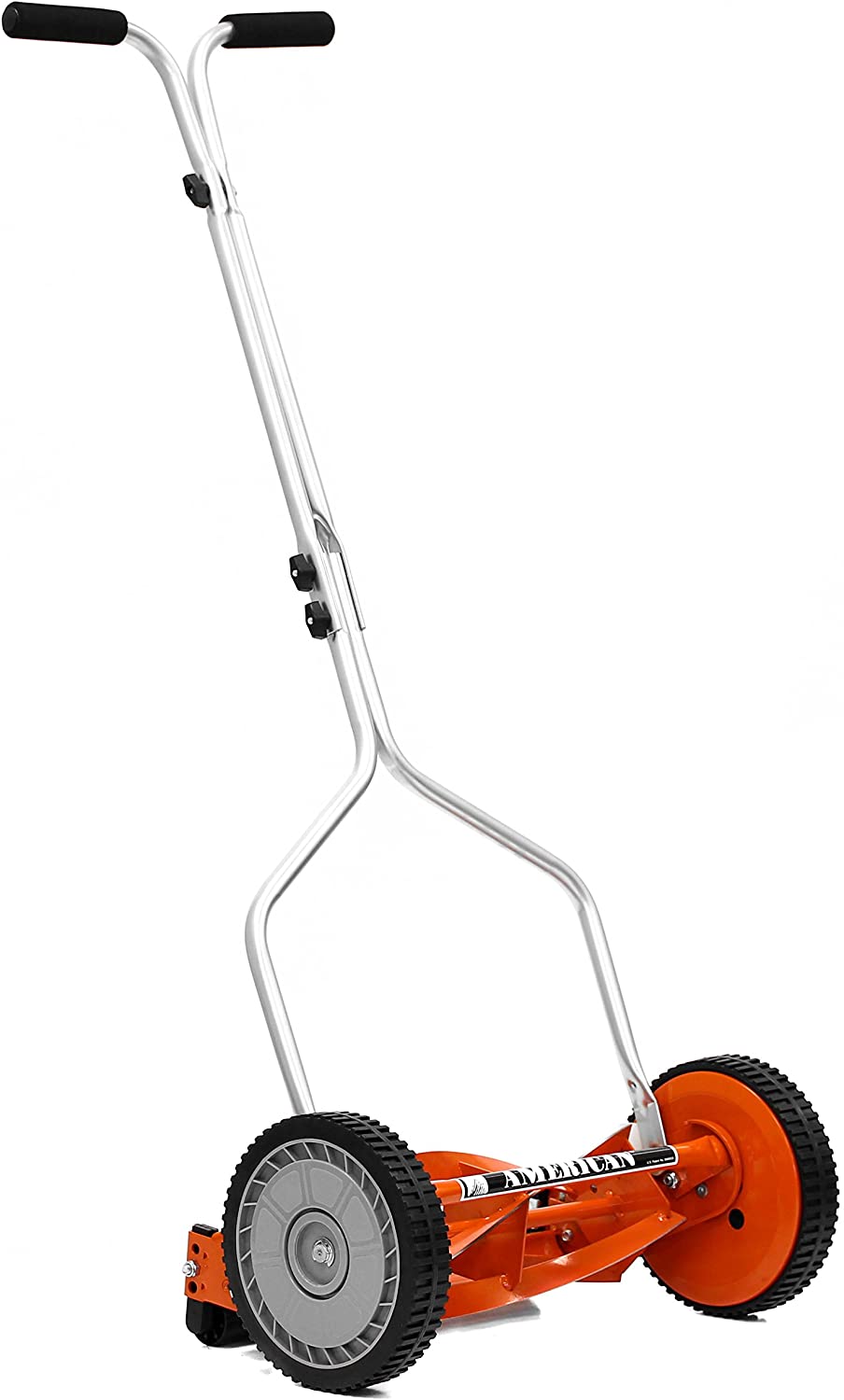 If you have a smaller ward and you want a mower within your budget, the American lawnmower company reel lawn mower is your best option. It consists of a 14-inch four-blade reel that can tackle grass up to 4 inches tall. Its blades are made from heat-treated alloy steel that stays sharp for a long time, and its cutting height can be adjusted between 0.5 and 1.75 inches.
Frequently Asked Questions
Question: What kind of oil does Troy Bilt tb110 need?
Answer: Standard SAE5W30 engine oil is used for Troy Bilt tb110. This oil is used in most of the troy Bilt mowers. It can be used safely at higher temperatures as well.
Question: What kind of motor does Troy Bilt's lawnmower have?
Answer: Troy Bilt tb110 has a motor powered by a Briggs and Stratton 140cc EX 550 series Engine.
Question: Why my Troy Bilt tb110 will not start?
Answer: The carburetor might have been clogged. A carburetor is clogged mainly by leaving fuel in the lawnmower for a long period. The sticky fuel prevents the mower from starting by clogging the carburetor. If you face this problem, clean with the carburetor cleaner, your problem will be solved.
Final Verdict on Troy Bilt TB110
The Troy-Bilt TB110 is the best walk-behind mower out there, thanks to its powerful motor and TriAction cutting system. The TB110 push mower is powered by an easy starting 140cc Briggs & Stratton 550ex series OHV engine with ReadyStart Choke System and equipped with 7 inches front and 11 inches rear wheels for all types of field, 2-in-1 side discharge, and dual-lever deck height adjustment.
It is a carefully engineered tool, which provides excellent service when handled properly. Hence, Troy Bilt Tb110 lawn mower is best in class features and small properties like a mulch kit to put nutrients back into the soil for a better and healthier lawn, 11 inches rear wheels give improved maneuverability on slopes, inclined places, and rougher lawns.
Overall, it is the best lawn mower if you have a smaller lawn and an easier mower to use if you have a bigger one.