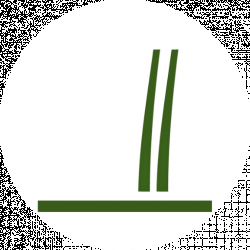 Latest posts by Turf and Till Team
(see all)
As warm weather begins to envelop us, we are presented with an age-old problem. That problem is figuring out how to keep our yards neat, tidy, and manageable all Spring and Summer. One of the main problems with yard care is deciding which tools work for which task. Since there are so many options on the market, it can be daunting trying to find the best lawn equipment.
If you are beginning to feel overwhelmed at looking at a bunch of different tools at one time, don't worry. Rather than overwhelm, we are going to hone in on just two types of yard care tools.
Once we have finished looking at these tools, you will know what they are designed to do, what their pros and cons are, and how to find the best one for your yard.
Edger
This yard tool is used to keep the edges of lawns smooth and evenly trimmed, hence its name. An edger, also known as an edge trimmer, will help you as you define the boundaries of your yard. It is perfect for using between the edges of pavement and grass or the edges of a garden plot and grass.
It is built to perfectly slide in between edges to do its job. The vertical blades of an edger are designed to dig into the turf, break up sod, and cut grass blades. This tool will work to make the edges of any yard look professionally landscaped.
Types of Edgers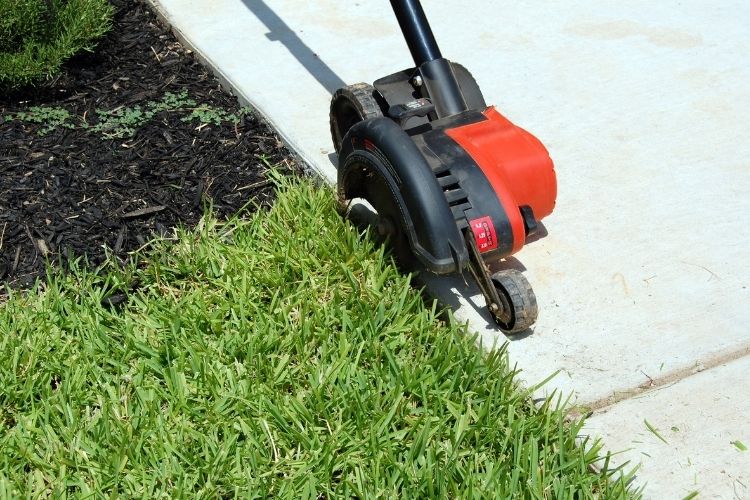 There are six basic types of edgers that fall into two categories.
Manual edgers make up the first category of edgers. They are dependable, affordable, and convenient. They can come in either a spade based or a rotary based form. The final manual option is a pair of hand shears.
Motorized edgers make up the second category of edgers. They are powerful and durable. They can come in either gas-powered, battery-powered or electric versions. Each of these types of edgers consists of a blade attached to a wheel or multiple wheels and a pole with a handle so that it is easier to move the blade along the ground.
Trimmers
This yard tool is sometimes referred to as a string trimmer to differentiate it from other similarly named tools. A string trimmer is used to keep grass blades and bushes looking managed and manicured. It will help you trim the blades of grass that a lawnmower cannot reach and easily complete shrub trimming or pruning.
It is designed to be lightweight and maneuverable since using it requires lifting and angling the machine to fit in awkward places. The string on the trimmer is hard and durable so that it can effectively slice through the grass and thin branches. This tool will give your yard an overall look of a professionally manicured lawn.
Types of Trimmers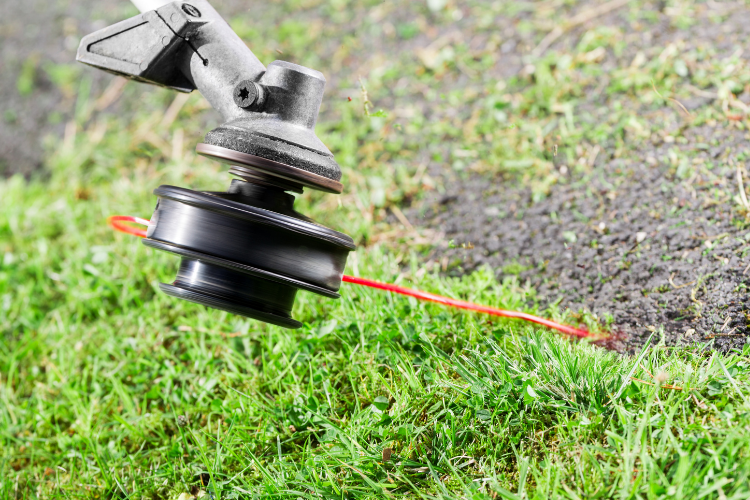 When it comes to trimmers, there is really only one category. Unlike lawn edgers, they are better suited to being built as a motorized tool. The one exception is that manual hand shears can be used to trim grass and bushes as well.
While trimmers are typically considered a motorized lawn tool, they are produced with several different types of motors. Trimmers can come as either battery-powered, corded electric, or gas-powered.
Main Differences Between Edger vs Trimmer
With the exception of a crossover tool, the hand shears, edgers, and trimmers are different tools. In the end, their main goals are the same: create clean and crisp edges on lawns, bushes, and trees. But, when examined thoroughly, it is obvious that edgers and trimmers are strikingly different in both build and usage. Let's look at their main differences now.
Edgers are built with metal blades mainly for cutting soil and grass, whereas Trimmers are built with a string called a monofilament line mainly used for cutting grass and thin branches.
Edgers are bigger than trimmers and are more stable on the ground, whereas Trimmers are lighter and more maneuverable
Edgers are designed to create edges on a lawn by digging into the dirt and separating it from concrete or other parts of the lawn, whereas Trimmers are designed to cut the grass around obstacles or in hard to reach places
Edgers are designed to cut grass along edges, whereas Trimmers are designed to trim bushes and trees
The Best of the Bunch
Rather than being in competition with one another, these two lawn tools complement one another. Each one has been designed to do a specific type of yard work that the other tool cannot. With this in mind, we can now look at what brands and models are on the market to find the best edger or trimmer for our personal lawn care needs.
The Best Manual Edger
Truper Tru Tough Rotary Lawn Edger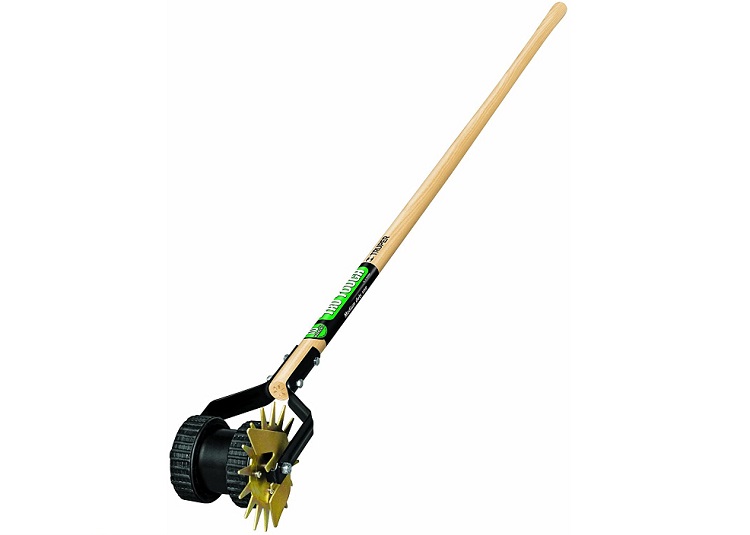 This manual lawn edger with a rotary blade is excellent for edging out sidewalks and pavement next to a grass lawn. It is easy to use and provides a clean and crisp cut.
Pros
Dual wheel blade
Lacquered 48" long handle
Steel finished head
Roller wheel moves effortlessly on hard surfaces
10-year free replacement warranty
Cons
Does not provide a very clean cut along flower beds
Requires a lot of pressure to use
Requires several passes to cut thick grass and roots
The Best Motorized Edger
Craftsman 4-Cycle Gas Powered Grass Lawn Edger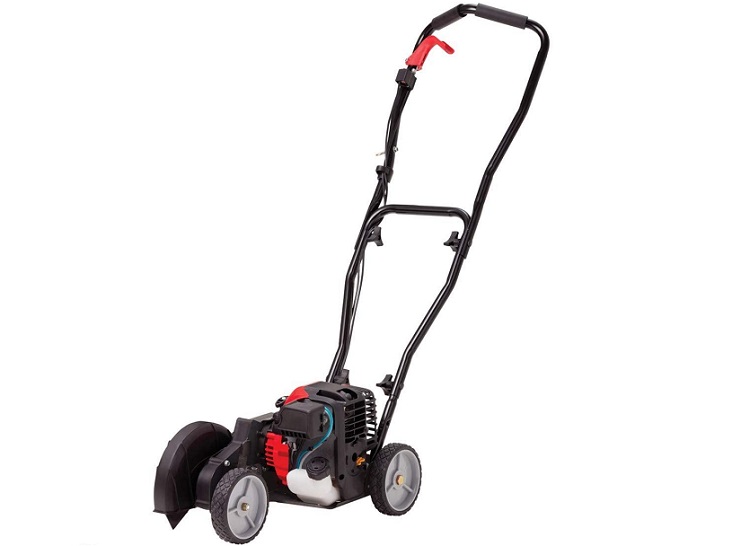 This powerful, but surprisingly quiet, gas-powered edger is going to revolutionize the way you maintain your lawn. It will make cutting through grass, roots, and soil a breeze.
Pros
Easy 2-step start process to get the machine running
Quieter than most gas-powered models
Designed for residential use
Designed with an ergonomic handle, throttle, and controls
9" steel blades
Adjustable edging depths
Weighs less than 30 pounds
Contains three transport wheels
Easy to assemble
Cons
Not for use in commercial lawn care
Does not do as well on curves as it does on straight lines
The Best String Trimmer
EGO Power+ Straight Cordless String Trimmer

This cordless string trimmer is going to transform your lawn. It is easy and pleasant to use. It has some surprising design features that might even make you enjoy trimming the lawn.
Pros
Cuts through even the toughest types of grasses
Quieter than its competitors
Has the power of a gas tool, but without all the fumes
15" cutting swath
Easy to load cutting line
Easy to start
The shaft comes with a lifetime warranty
Includes a 56V Lithium battery and charger
Weighs only 7 pounds
Cons
Some users have stated that the cord power load design does not work easily
Some users have stated that the battery only lasts up to 40 minutes
Best Hand Shears
Since hand shears can be used as both an edger and a trimmer, we need to include them in our search for the best.
Corona ClassicCUT Grass Shear

With a pair of hand shears like these, you will be able to perfectly shape your lawn into a paradise. For more information on how to use a pair of hand shears in lawn edging and trimming projects, check out this video.
Pros
Designed to cut sod, ground cover, and trim grass and hedges
Non-slip grip handles
Spring-loaded handles
Heat-treated steel alloy blades
Blades are able to be sharpened
Limited lifetime warranty
Cons
Some users have stated that the handles stick closed
Some users have stated that the blades rust easily
The Best Motorized Hand Shears
Yes, even hand shears have had a modern makeover. While most landscapers prefer a pair of manual hand shears for detailed work, sometimes it can be convenient to use a compact hand shear.
WORKPRO 2-in-1 Cordless Grass Shear + Shrubbery Trimmer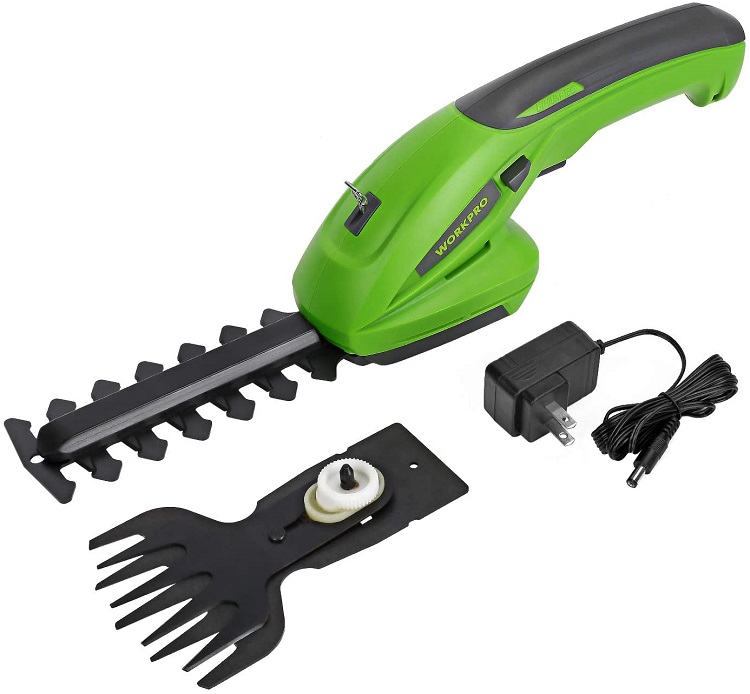 With this little gadget, every small detailed project can be done in a cinch. Think of all the pesky grass blades and hedge branches that can be trimmed to perfection in a matter of seconds. This could be your next best purchase.
Pros
Cordless
7.2 Volt battery and charger included
Blades are easy to change
2 cutting blades – one for grass cutting and one for shrub trimming
Only weighs a little over one pound
Designed with a child safety lock
Trims bushes, shrubs, trees, and grass
Cons
Low battery life
Not for use in large yards or large projects
Some users have stated that it does not cut through thick branches or vines
BLACK + DECKER Corded Electric 2-in-1 String Grass Trimmer/Lawn Edger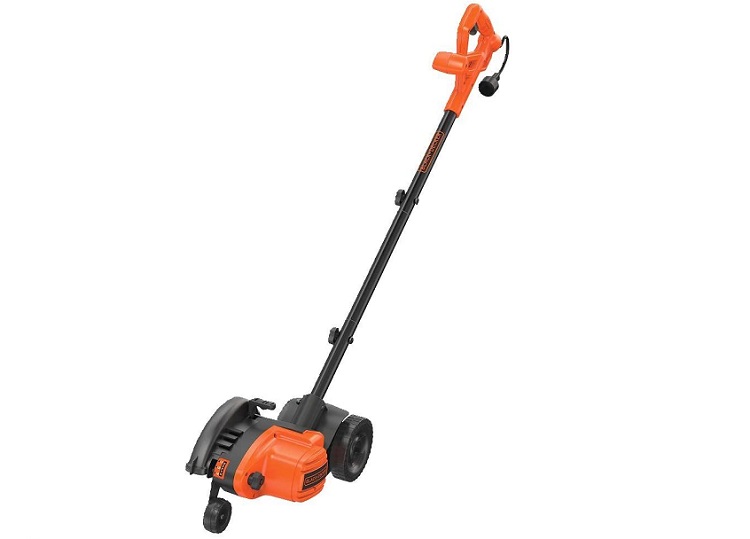 This is a lightweight and inexpensive option to help you put all the finishing touches on your landscaping.
Pros
Only weighs 5.5 pounds
An automatic feed system keeps the line working
6.5 Amp motor
High-torque belt drive transmission
Adjustable height
Ergonomic handle that pivots
Easily converts between a lawn trimmer and a wheeled edger
Cons
Requires electricity
It may require an extension cord depending on how large your yard is
Some users have stated that it is difficult to change the line
HART Cordless Hybrid String Trimmer/Edger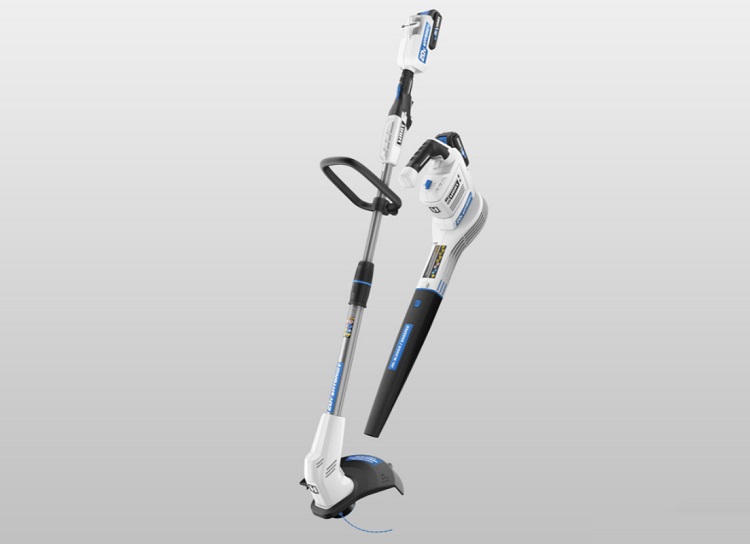 If you want the convenience of a 2-in-1 tool but without the inconvenience of a cord, this is the tool for you. Check out all its grand features.
Pros
Includes a 20 Volt battery and charger
Capable of using an electric cord
Easily converts to an edger with a rotating shaft
Cuts a 10-12" swath
Auto feed feature to easily load and advance the cutting line
Cons
Assembly takes a moderate amount of time
FAQs
Question: Are Lawn Edgers And String Trimmers Available as One Tool?
Answer: Yes, these two tools have actually been meshed into one and are available for purchase. This is a boon for those homeowners who don't want to store more tools that only do one thing and one thing only. The thing to remember about tools that are built as a 2-in-1 design is that they are often not as sturdy or as powerful as their one tool counterparts.
Also, some brands and models require that you purchase attachments at an extra cost to turn them into the other tool.
Now you are probably curious to know what the best 2-in-1 edger/trimmer combo tool is on the market, so let's take a look. Below are three different options that list their key features, as well as, their pros and cons. This bit of information should help you to decide whether or not these are the tools you need.
Question: Are There Attachments Available for These Tools, And What Do They Do?
Answer: Not only is it a modern convenience to find these two tools, the lawn edger, and string trimmer, meshed into one tool, but they can also be turned into other tools. Welcome to the wonderful world of attachments.
This attachment will give you more power to trim thicker or higher branches. It is an excellent option for those who are serious about getting or keeping their yard in pristine condition.
Brush Cutter Attachment: This attachment is used primarily to cut and clear the foliage that a lawnmower or other trimmers cannot. Usually, this is the foliage that is thick and tall and would cause damage or difficulties to your other machines.
Question: Should You Use Protective Gear When Using One of These Tools?
Answer: Yes, you should absolutely make safety a priority when using any lawn tool. These tools are built to cut. They are sharp and powerful and can easily hurt someone. If you are using a lawn tool, be sure to use the following protective gear.
Clothing that covers arms and legs
Closed-toe shoes
Gloves
Eye protection
Hat to protect from the sun
Please remember to read the manual before beginning to use any new tool. If you have concerns or questions about the tool, contact the manufacturer or speak with a knowledgeable employee at a home and lawn store. Taking safety seriously is never overrated.
Concluding Thoughts
Caring for your lawn should be a pleasant and creative experience. When you have the right tools, know how to use them, and keep safety as a number priority, you will have that type of experience.
Now that you know more about how to care for the detailed areas of your lawn, you are well on your way to a beautiful Spring and Summer outside. May it be the most pleasant and creative year you have experienced yet.